Relevant framework in this pillar: GRI
Contributes to these UN SDGs: 9, 13
In 2021, we published our first comprehensive sustainability report, highlighting our sustainability commitments, approach and progress through our 2020 fiscal year. In this Sustainability Report, which covers our 2021 fiscal year, we have expanded our reporting scope to cover additional environmental, social and governance issues. We will continue reporting annually to share our progress, engage our stakeholders and drive accountability.
Reporting Highlights - Top Rankings for Transparent Disclosures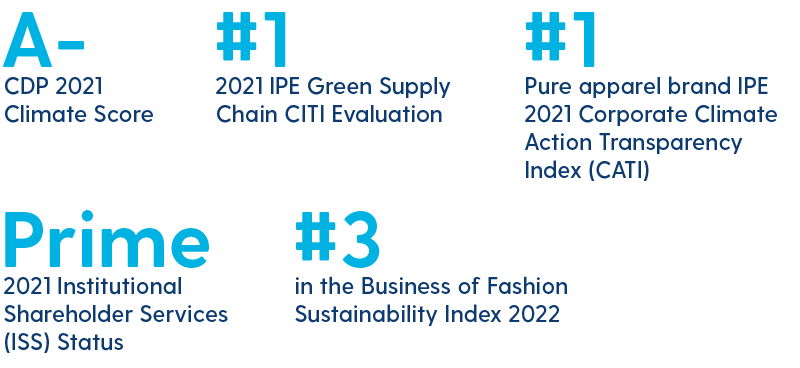 Forward-Looking Statements
This Sustainability Report and related website contain forward-looking statements, including statements related to our sustainability strategies, initiatives and targets. We based these forward-looking statements on our current assumptions, expectations and projections. These forward-looking statements are estimates and involve a number of risks and uncertainties that could cause actual results to differ materially. These risks and uncertainties are detailed in our filings with the U.S. Securities and Exchange Commission, including our Forms 10-K and 10-Q. Other unknown or unpredictable factors also could have material effects on our future results, performance or achievements. All information in this Sustainability Report and related website was current only as of the date originally presented and we disclaim any obligation to update this information.
Download the Reporting section