February 14, 2019
Love comes in many forms, and Valentine's Day is the perfect time to share some love for Levi's®. To celebrate the holiday, here's a look back at a few stories that tug at the heart strings.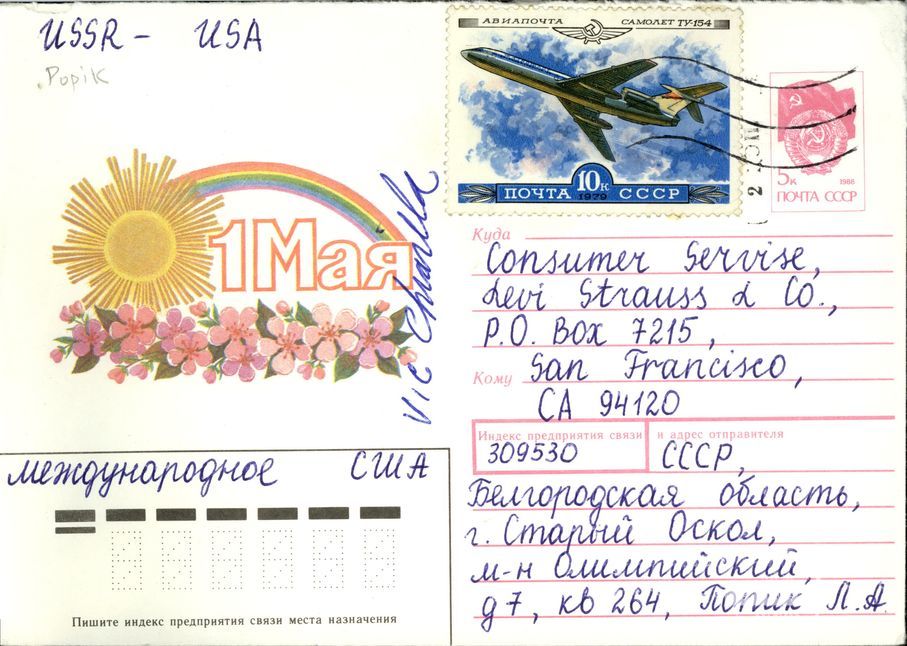 From Russia, With Love
When the Berlin Wall fell 30 years ago, signaling an end to the Cold War, a new market opened for the Levi's® brand, which had once been banned in the Soviet Union. One of the earliest Soviet customers to fall in love with our 501® jeans was Moscow teacher Larisa Popik. "A man hasn't very much happy moments in his life, but every happy moment remains in his memory a long time," Larisa wrote in 1991. "[T]he buying of Levi's jeans (501) is one of such moments in my life." Larisa was just 24 years old when she wrote the letter. The jeans made her feel like a teenager, "a graceful, slender, beautiful girl" she enthused.
A Levi's® Love Suit
In central California's rural San Joaquin valley, a new bride in 1918 selected a one-piece Levi's® suit to marry her sweetheart. The young couple owned a sheep ranch and the bride chose Levi Strauss & Co. Freedom-Alls as her wedding dress. The balloon pants attached to a tunic offered the woman a fitting outfit to wear before hopping onto the back of a horse so she and her groom could tour their ranch after the ceremony.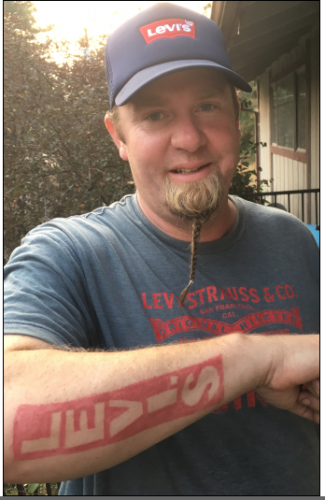 Wearing Levi's® Love on Your Sleeve
Oregonian Levi Haynes got a lot of ribbing over his name growing up. Despite the teasing as a child, Levi embraced his birthright. "As I got older, I became very proud of the name," he says, "and began to wear it on my sleeve, literally." To show his love and pride for the brand and his name, Levi adorned his right arm with three Levi's® tattoos—a Levi's® red Tab, registration mark and barcode.  His Levi's® love made a colorful imprint.
Love for a Lifelong Levi's® Shirt
Jytte Brink of Denmark purchased her sawtooth Levi's® shirt in the 1980s. Back then money was tight, but her investment paid off. She's worn the shirt for more than half her lifetime, wearing it through two pregnancies and while raising her daughter and son. Today, she still wears her Levi's® shirt proudly. "It's my all-time favorite shirt," Jytte says.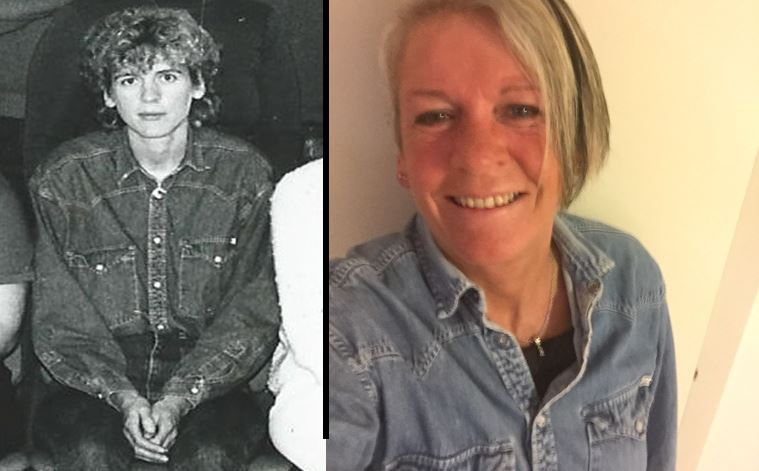 Levi's® Love for Generations
Levi's® fan Ken Newell of Virginia sent us photos of a pair of Levi's® jeans his parents purchased for him in the mid-1950s. When he outgrew them, they were stored away until his son Brennan was born in 1984. "The same jeans were taken out of storage and he wore them as well," said Ken. The jeans made a triumphant return in 2018 when the Newells pulled out the pair when grandson Grayson turned 2 years old. Says Ken, "Just thought you'd like to know about a 61-year-old pair of your jeans that have been worn by three generations and are still going strong."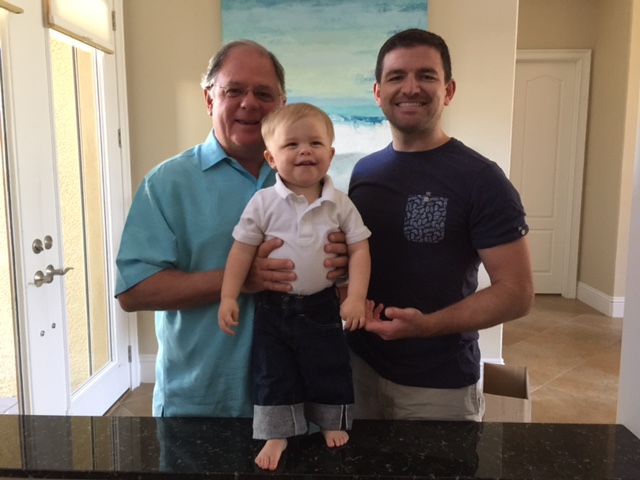 A Paris Levi's® Love Story
Back in the 1970s, Doron met a beautiful young woman when he was a student at San Francisco State University. With plans to travel throughout Europe, the relationship did not last at the time. Instead, Doran would end up in Paris, where he sold vintage Levi's® jeans. During his travels, the young woman sent him a telegram telling him to keep an eye out for a Levi's® poster featuring her from her modeling days. It turns out the poster was everywhere in the Paris metro, reminding him of the love he regretfully left behind. "Long story short, we [have now been] now married for 42 years," said Doron, who contacted me looking for the poster as an anniversary gift. As Doran explained, the brand still holds a special place in his heart, simply sharing, "I love Levi's!"