July 5, 2018
Over the years, Levi Strauss & Co. has fashioned some mammoth artifacts for movie props, marketing stunts and just pure artistic expression. This week, we're going big for Throwback Thursday and highlighting a few of the most notable oversized objects we've put out into the world.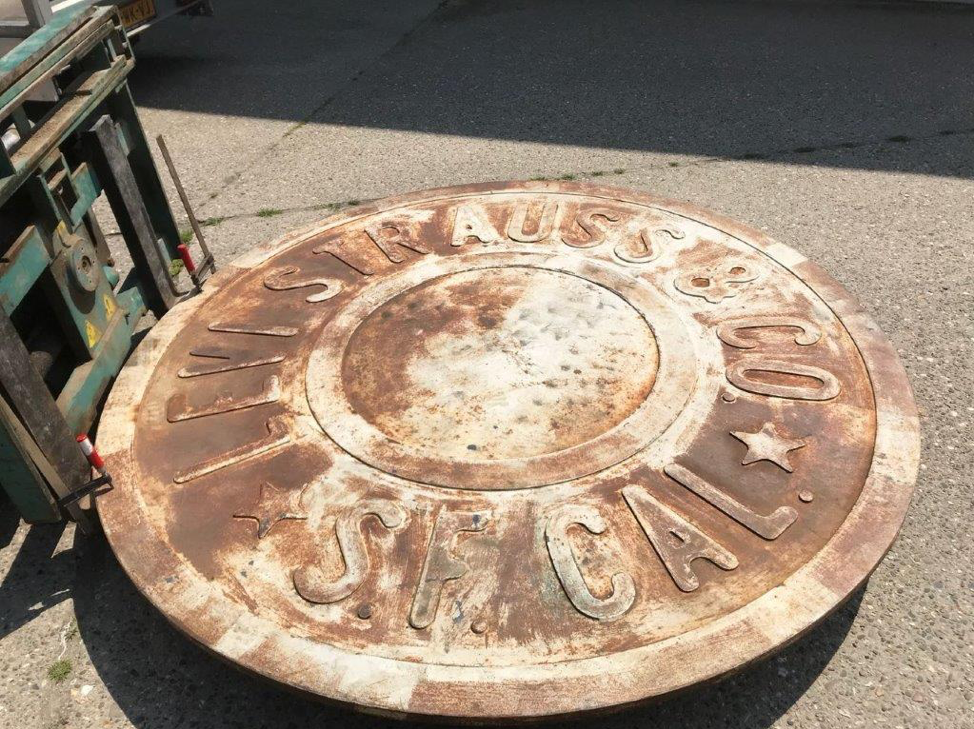 This one's a whopper. The giant steel disk – which weighs in at more than 1,500 pounds with a diameter of 6.5 feet – was discovered by a man in the Netherlands. It's unmistakably an LS&Co. creation (tough to miss the "LEVI STRAUSS & CO. S.F. CAL" emblazoned across its dome!). You'd be hard pressed to find a bigger replication of one of our most iconic blue jean features!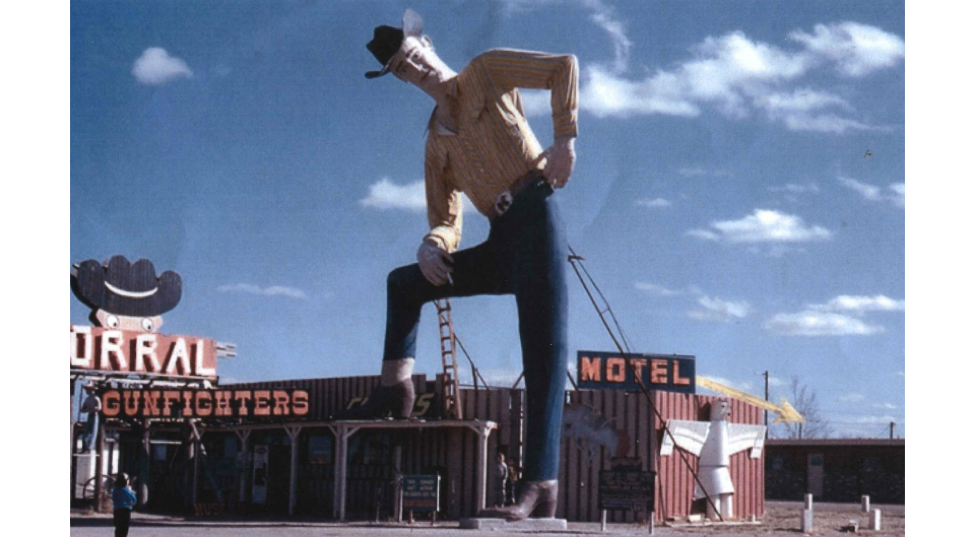 Texas is known for liking things larger than life – and that includes Levi's® jeans. In the 1960s, LS&Co.'s Amarillo factory whipped up possibly the longest pairs of Levi's® jeans ever produced to outfit Tex Randall, a giant cowboy statue billed as "Texas' Biggest Texan." The statue was the brainchild of businessman Harry Wheeler, who built it to draw visitors to his motel and curio shop just outside of Amarillo, Texas.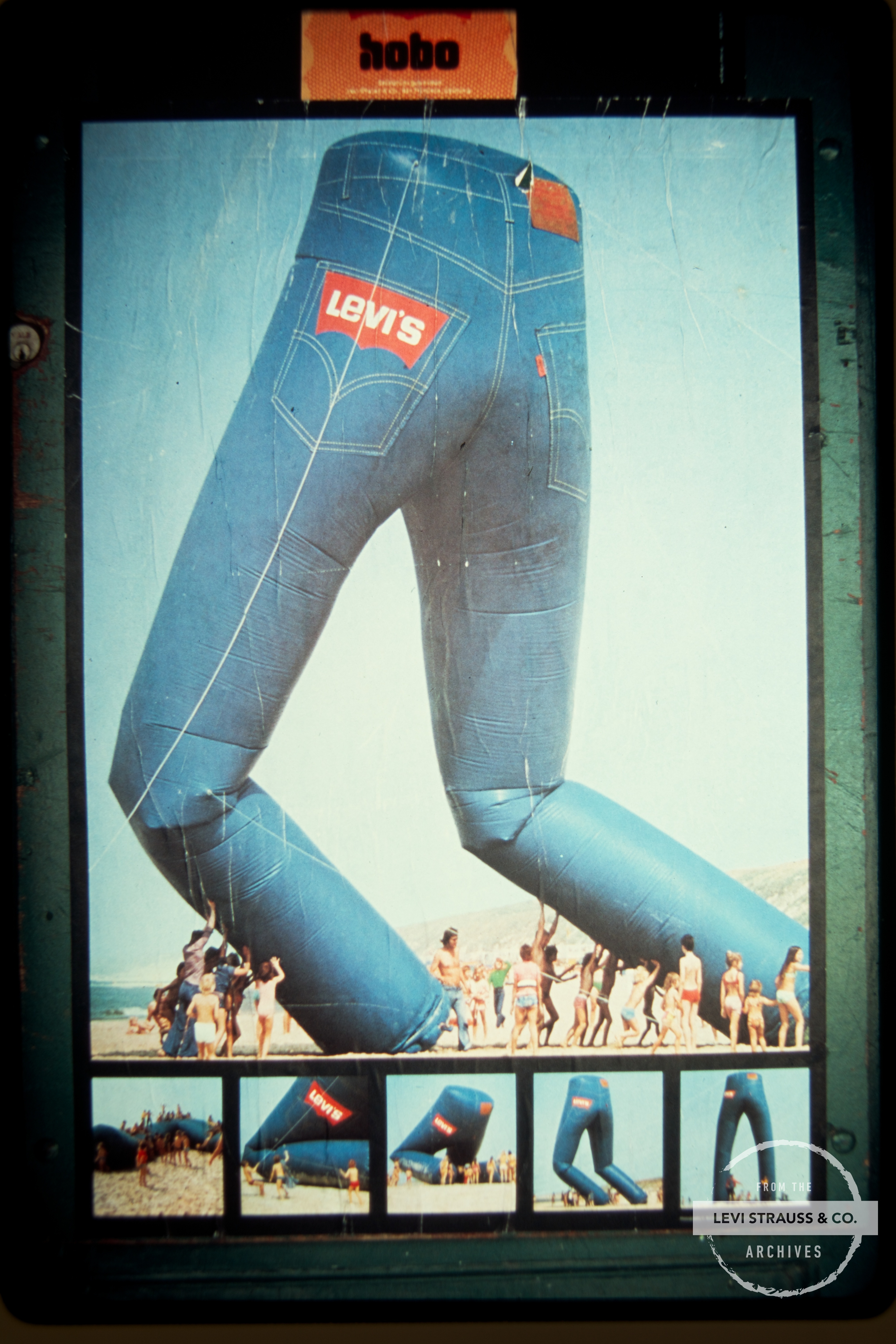 Colossal balloons might be a common sight on Thanksgiving Day at the Macy's Parade, but it was a rare sight in Europe's Benelux region (Belgium, the Netherlands, and Luxemburg) when an enormous pair of Levi's® jeans ballooned in the sky in the 1970s. Dozens of people gathered to push the balloon up. The inflatable pants included key Levi's® design features like a red Tab, our Levi's® trademark batwing logo, and a back pocket with our trademark Arcuate arched detail.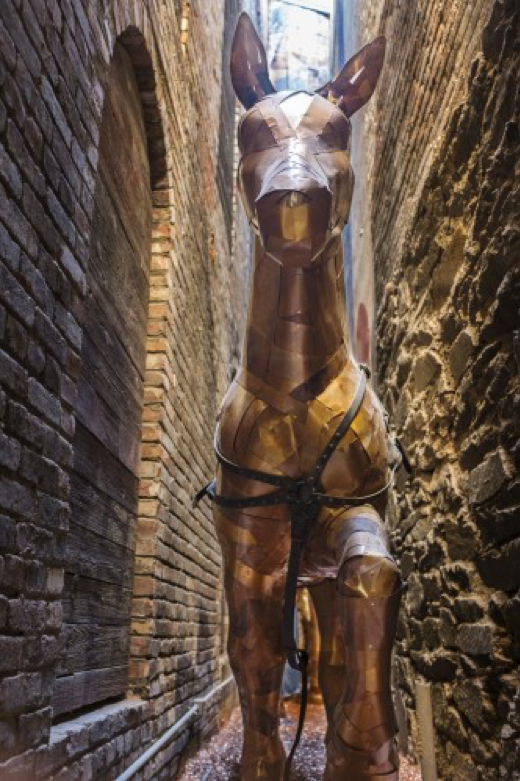 This giant sculpture is wedged between brick and stone walls at a Levi's® retail store that closed in 2016: two large horses, both clad in copper, with a pair of 501® jeans stretched between. The sculpture was inspired by LS&Co.'s famous Two Horse Design. The downside of the close-fitting quarters is that the sculpture is nearly impossible to move without "monumental" effort. So the horses remain there as a reminder of the enduring legacy and strength of the Levi Strauss & Co. brand and the toughness of our jeans.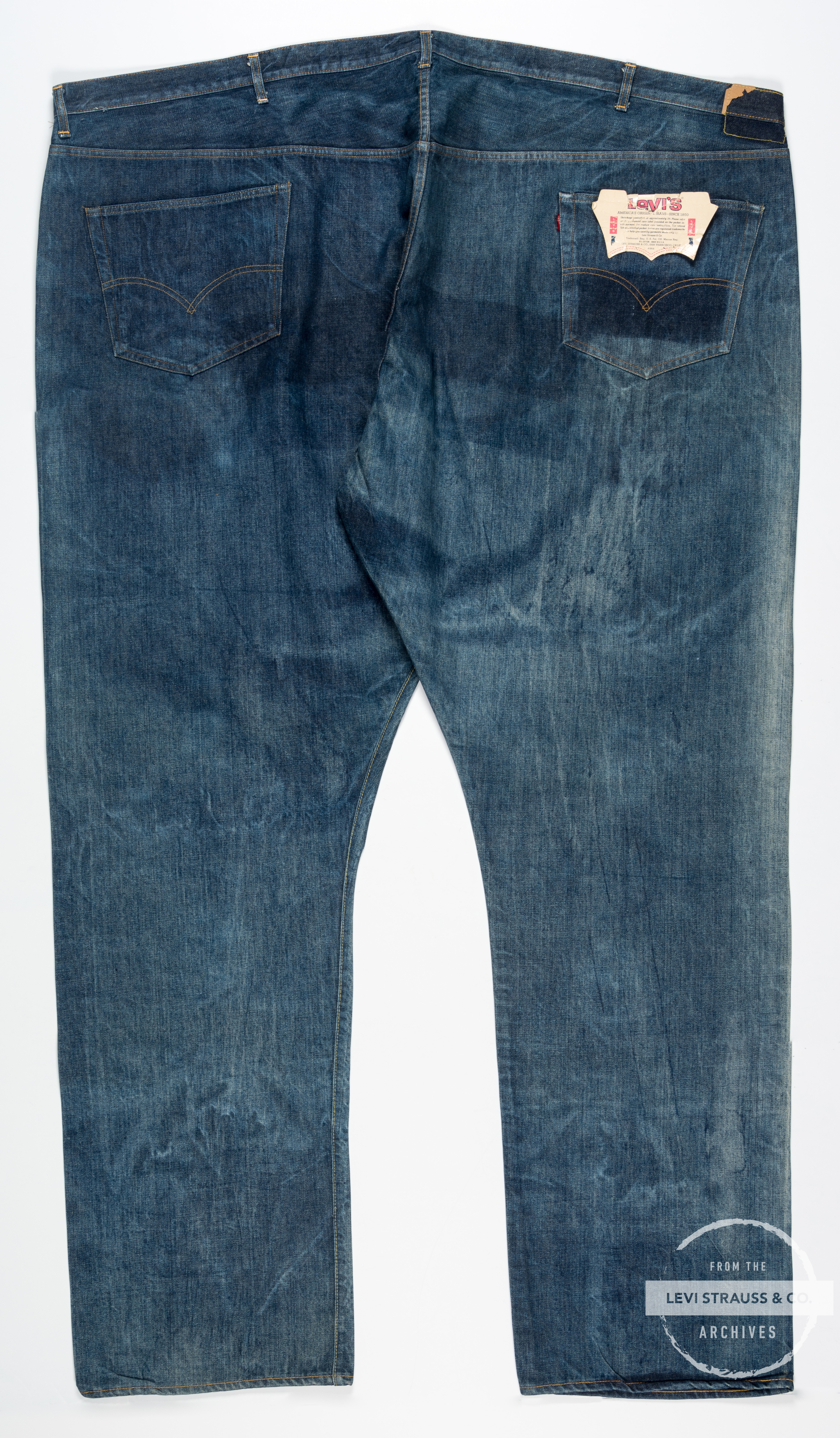 Pant size getting you down? Try slipping into these Levi's® jeans with a 76" waist. That's just what actors Bob Hope and Rhonda Fleming did for their 1959 film, Alias Jesse James. The jumbo jeans were large enough for each celebrity to hop into one side—the perfect photo opportunity.
These supersized selections are examples of the kind of outsized impact the Levi's® brand has had over the years.
Want to keep up with the Archives and other cool LS&Co. heritage news? Follow Tracey on Twitter.