August 17, 2017
This year, we're taking a special look at some of Levi Strauss & Co.'s top tops, which have been part of the business for almost 140 years. Shirts, blouses, tees and jackets — we've done them all.
Levi's® jeans have long been considered an American icon, and our legacy of athletic wear spans decades — from outfitting early baseball teams to athletes at the 1978 World Cup — so making gear for the 1984 U.S. Olympic Team was a natural fit.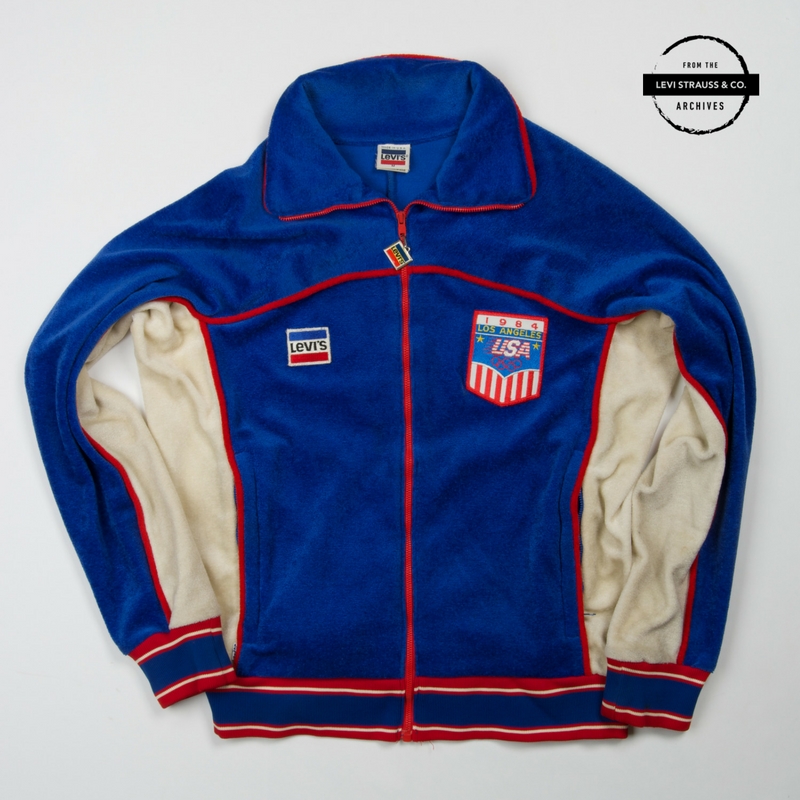 To design for the Olympics, we went to the experts — the athletes themselves. We asked for their wish list: gear that was lightweight and easy to wash with front zips that kept their necks warm. From the athletes' notes, LS&Co. designer Ellen Duenow fashioned a jacket of royal blue with "color that popped on television," she recalled. She also designed a white stripe down the side that stood out when a winning athlete raised an arm in victory.
To finish the jacket off, we added our then-new Levi's® sportswear logo, a patriotic red, white and blue square with our brand name in thick black letters. Today, we've borrowed the original Levi's® Olympic logo to embellish our current crop of tops — from tees to sweatshirts.
Stay tuned throughout the year for more cool top finds straight from our Archives.
Want to keep up with the Archives and other cool LS&Co. heritage news? Follow Tracey on Twitter.