October 6, 2016
In celebration of the brand's 30th Anniversary, we're highlighting some of the most remarkable heritage finds from our Archives. Curated by yours truly, the items are on display in the Atrium at our San Francisco headquarters.
When it comes to embracing technology, Levi Strauss and Co. has always been on the frontlines of innovative fashion.
Case in point: 15 years ago, Dockers® incorporated nanotechnology into the fabric of their ubiquitous casual pants with the introduction of Go Khaki with Stain Defender. At the time, these khakis were pretty revolutionary. The nanotechnology woven into the fabric served as an invisible defense against liquid spills—making them a must-have for modern consumers ready to take on the new millennium in style.
Wondering how it worked? The process involved treating fabric on a molecular level. Meaning, the pants were developed on a nano scale during the textile-manufacturing process where the chemicals in the nanotechnology formed a molecular bond with the cotton fibers. Those high-tech microfibers were able to resist unfortunate liquid mishaps.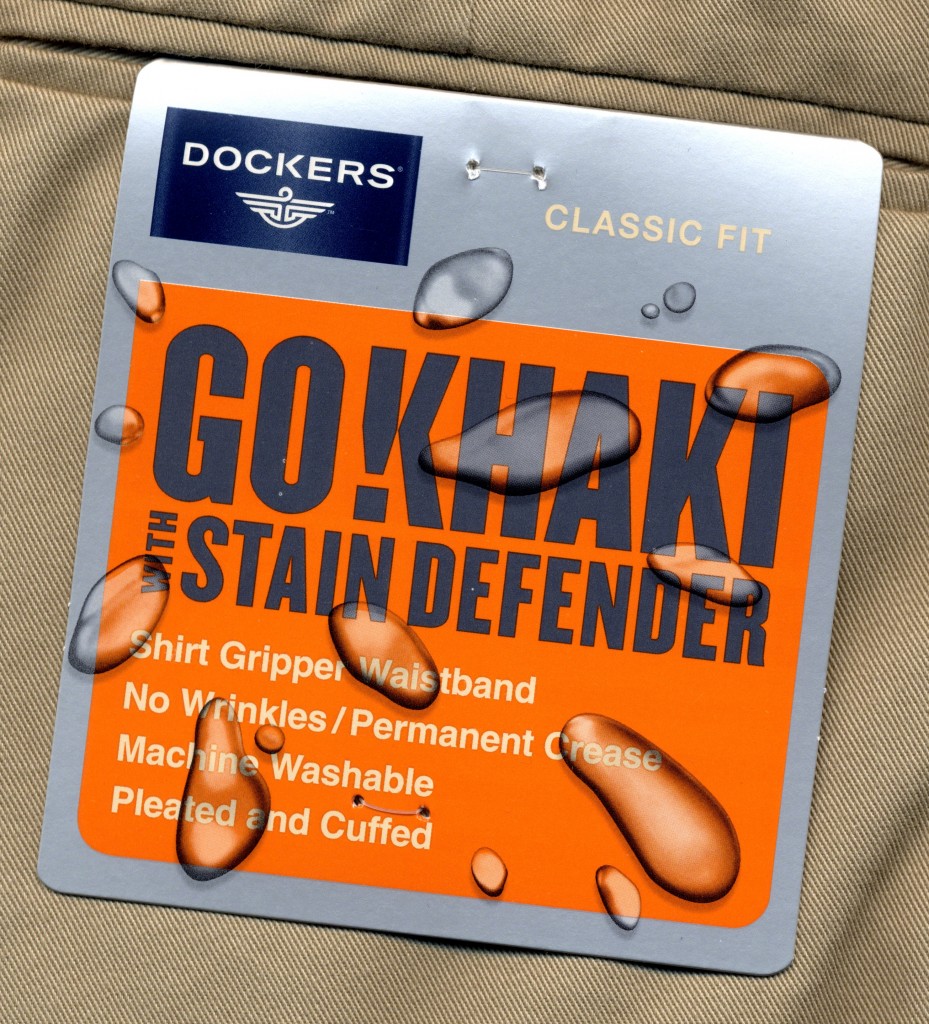 While the pants were cutting-edge, the groundbreaking innovations never compromised the ease and comfort that's always been synonymous with Dockers®. Since 1986, the brand has been providing men with quality go-to garments for every moment of their lives and these turn-of-the century pants were no different.
From the invention of the blue jean 143 years ago to Go Khakis to the revolutionary work that goes on in our Eureka Innovation Lab today, LS&Co. and Dockers® are constantly innovating to solve the needs of consumers and give them clothes that make their lives better and easier.

ABOUT THE AUTHOR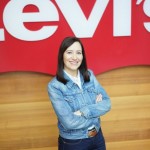 Tracey Panek is the Historian for Levi Strauss & Co. where she manages the day-to-day workings of the Levi Strauss & Co. Archives as a key corporate asset, answering historical questions, assisting designers, brand managers, executives and other employees whose work requires historical materials in the Archives.
Prior to joining LS&Co., Tracey spent 14 years as Historian and Archivist at AAA Northern California, Nevada & Utah where she managed a corporate history program for the 100+ year old company. She began her corporate history career at AirTouch Communications—today Verizon and Vodafone—a San Francisco based company that launched cellular service at the Los Angeles Olympics in 1984.
Like this story?
Sign up for the Unzipped newsletter to get the best of the Unzipped blog — company news and views, employee profiles, innovation and sustainability stories, behind-the-scenes and Archives highlights — sent straight to your inbox weekly. Also, be sure to follow @TraceyPanek on Twitter for exclusive vintage photos, historical tidbits and more!