July 21, 2016
In celebration of the brand's 30th Anniversary, we're highlighting some of the most remarkable, heritage finds from our Archives. Curated by yours truly, the items will be on display in the Atrium at our San Francisco headquarters through the summer.
Before Dockers® made their way to America, they were going by another name in Japan.
Around 1982, a Levi Strauss & Co. factory in Argentina developed a line of "nautically inspired" fashion jeans, which they named "Dockers," a nod to the English term for longshoremen. By 1985, Levi Strauss Japan adopted the same name but with one minor adjustment – they dropped the "s" and called the non-denim trousers, "Docker Pants," also adopting a wing and anchor logo.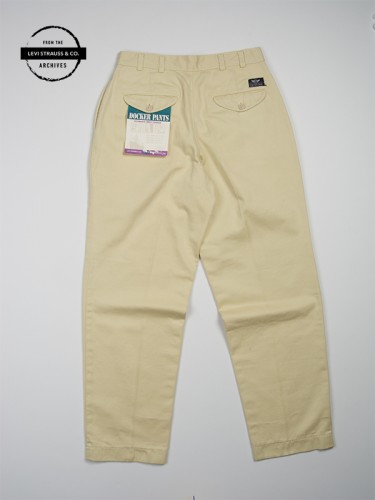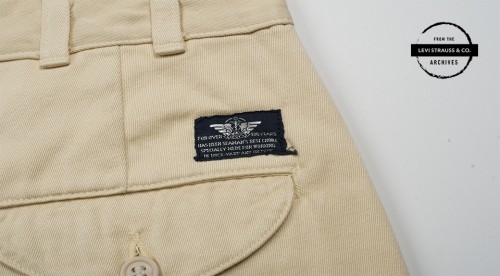 It wasn't until 1986 that Levi Strauss & Co. would officially launch Dockers® in the U.S. as we know them today. The name may have had some small tweaks along the way, but the impact of these pants has been anything but small—just look around offices across the country.
ABOUT THE AUTHOR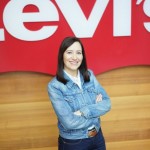 Tracey Panek is the Historian for Levi Strauss & Co. where she manages the day-to-day workings of the Levi Strauss & Co. Archives as a key corporate asset, answering historical questions, assisting designers, brand managers, executives and other employees whose work requires historical materials in the Archives.
Prior to joining LS&Co., Tracey spent 14 years as Historian and Archivist at AAA Northern California, Nevada & Utah where she managed a corporate history program for the 100+ year old company. She began her corporate history career at AirTouch Communications—today Verizon and Vodafone—a San Francisco based company that launched cellular service at the Los Angeles Olympics in 1984.
Like this story?
Sign up for the Unzipped newsletter to get the best of the Unzipped blog — company news and views, employee profiles, innovation and sustainability stories, behind-the-scenes and Archives highlights — sent straight to your inbox weekly. Also, be sure to follow @TraceyPanek on Twitter for exclusive vintage photos, historical tidbits and more!