February 11, 2016
What better way to say "Be Mine" this Valentine's Day than through denim with a heart? At the Levi Strauss & Co. Archives, our collection of the world's best vintage Levi's® garments ranges from 19th century waist overalls to Levi's® leather jackets from the 1950s and groovy '70s-era bell bottoms. Garments customized with a bit of TLC make our clothing even more special, adding creative flair and an element of style—especially if they were made for a special sweetheart. Here's a look at three of my favorite heart-themed heritage pieces from the Archives collection.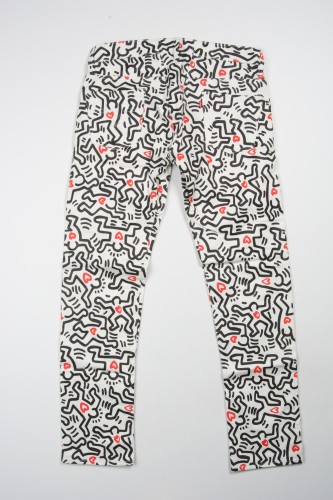 In 2008, a Keith Haring design with red hearts was applied to white 501® jeans and included in the Macy's Passport Event that benefitted HIV/AIDS programs.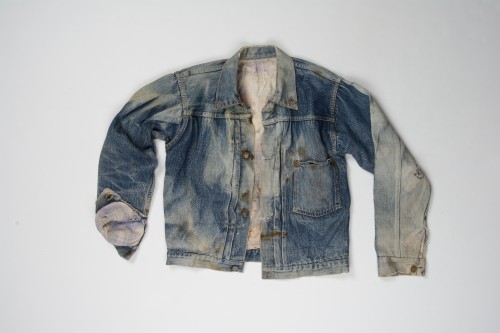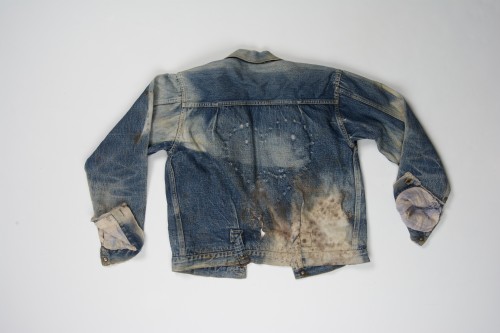 During World War II, the United States government called on businesses to help conserve materials like fabric and metal required for the war effort. Levi Strauss & Co. did their part by making adjustments to garments like this denim jacket. The flap on the front pocket was removed during the war to conserve the denim fabric. The owner (or owner's sweetheart?) of this jacket customized it with a blue plaid lining and the addition of a handmade stitched heart.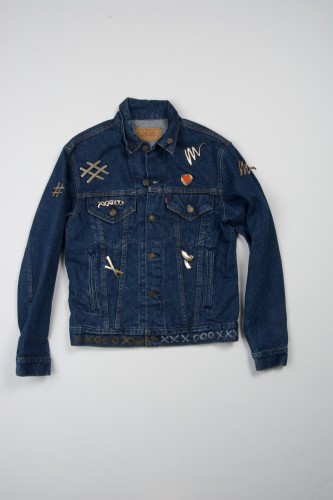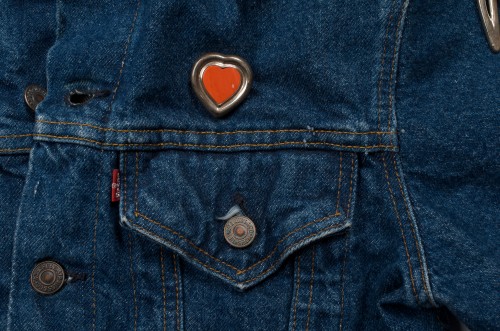 Paloma Picasso customized this Levi's® trucker jacket in 1986, adding a metal heart and other unique features. Jackets like this one were modeled by celebrities in a fashion show featuring Madonna and Iman, among others, at Barney's New York and then auctioned off to benefit HIV/AIDS programs.

ABOUT THE AUTHOR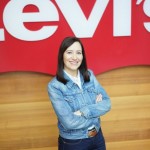 Tracey Panek is the Historian for Levi Strauss & Co. where she manages the day-to-day workings of the Levi Strauss & Co. Archives as a key corporate asset, answering historical questions, assisting designers, brand managers, executives and other employees whose work requires historical materials in the Archives.
Prior to joining LS&Co., Tracey spent 14 years as Historian and Archivist at AAA Northern California, Nevada & Utah where she managed a corporate history program for the 100+ year old company. She began her corporate history career at AirTouch Communications—today Verizon and Vodafone—a San Francisco based company that launched cellular service at the Los Angeles Olympics in 1984.
Like this story?
Sign up for the Unzipped newsletter to get the best of the Unzipped blog — company news and views, employee profiles, innovation and sustainability stories, behind-the-scenes and Archives highlights — sent straight to your inbox weekly.