January 14, 2016
People recognize a pair of Levi's® jeans by our famous red Tab, a feature first sewn into the left side of the right back pocket of our 501® jeans in 1936.
But did you know that LS&Co. has also used other Tab colors?
In the 1960s, Levi Strauss & Co. introduced an orange Tab on our garments. It was used on fashion and non-basic items such as bell-bottoms and boot cut jeans. Our orange Tab garments differed from our traditional 501® jeans. Some were adorned with fancy pocket stitching instead of our famous Arcuate design, while others sported pintucks or other unusual design elements. Over the years, orange Tab products branched out from jeans to include shirts, ski suits and other activewear. We even added the orange Tab to a variety of accessories, like the Levi's® orange Tab golf bag.
LS&Co. produced orange Tab products until 1999. Today, the unique orange Tab features continue to inspire future design at the company.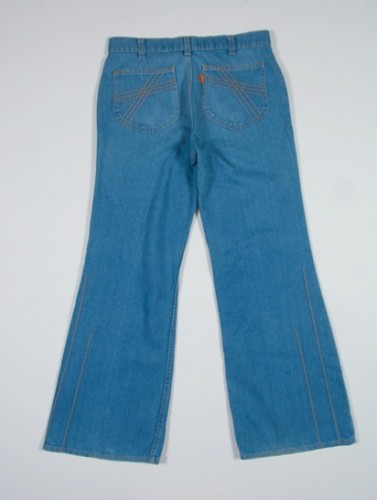 Orange Tab Men's Jeans, 1970s — Flared jeans with pintucks (and without our signature Arcuate back-pocket design) on the pockets and legs.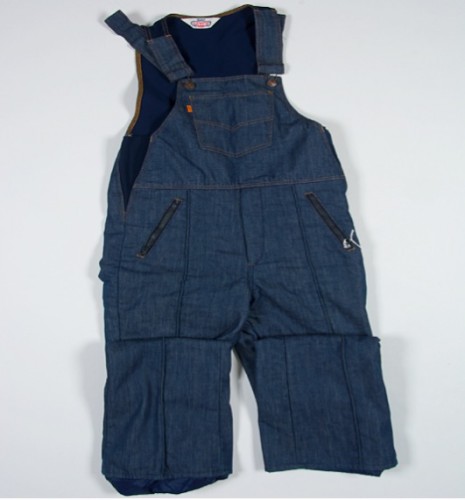 Orange Tab Ski Bib/Jumper, circa 1970s-1980s.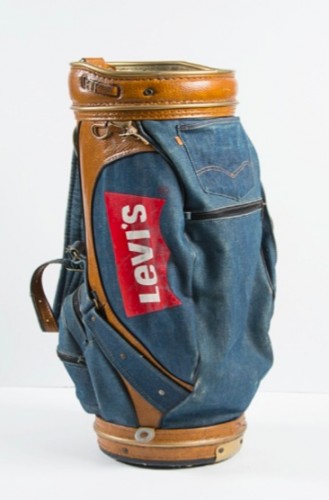 Orange Tab Golf Bag, 1970s — President Gerald Ford received a golf bag like this as a gift from Levi Strauss & Co. in the 1970s.

ABOUT THE AUTHOR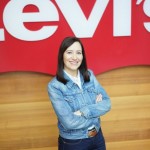 Tracey Panek is the Historian for Levi Strauss & Co. where she manages the day-to-day workings of the Levi Strauss & Co. Archives as a key corporate asset, answering historical questions, assisting designers, brand managers, executives and other employees whose work requires historical materials in the Archives.
Prior to joining LS&Co., Tracey spent 14 years as Historian and Archivist at AAA Northern California, Nevada & Utah where she managed a corporate history program for the 100+ year old company. She began her corporate history career at AirTouch Communications—today Verizon and Vodafone—a San Francisco based company that launched cellular service at the Los Angeles Olympics in 1984.
Like this story?
Sign up for the Unzipped newsletter to get the best of the Unzipped blog — company news and views, employee profiles, innovation and sustainability stories, behind-the-scenes and Archives highlights — sent straight to your inbox weekly.