December 10, 2015
Colorado native Patricia Piassoli-Cerrone remembers several things from her high school days in the late 1950s — her prom dress, her uncle's horses, and her Levi's® coat. "It was my father's jacket," she said. "Dad was a coal miner all his life." Patricia wore her father's jacket for the next 50 years. Today the coat has a new home at the Levi Strauss & Co. Archives in San Francisco.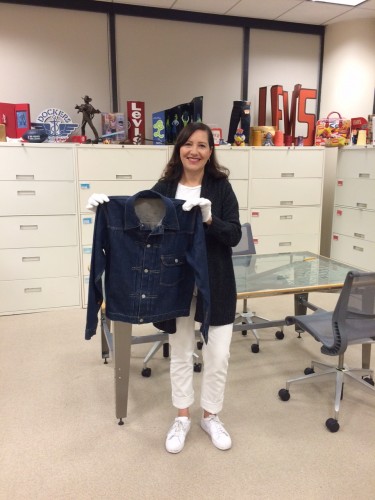 Patricia's father, John Piassoli, began his work life in the coal mines in Delagua, Colorado. He was drafted during World War II, serving in the Pacific Theater from 1943 until 1945. John returned home and resumed his work in the mines. His Levi's® jacket was not worn in the mines but reserved for home where he used his carpentry skills to rebuild the home that he grew up in.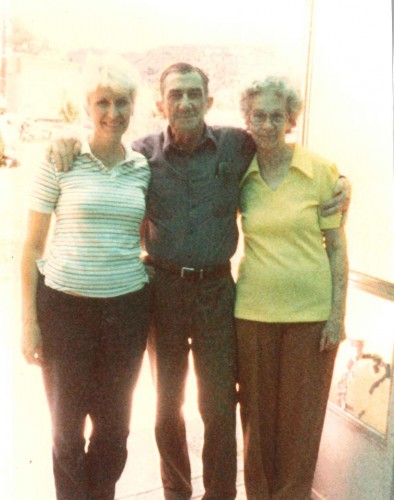 Patricia wore the Levi's® denim jacket during high school and with Levi's® jeans. "Back in the 1950s, the guys had the pants with the buckle and the jacket blended," she recalled. The rugged Levi's® clothing was practical for those who grew up in Trinidad, Colorado, a place Patricia describes as "mining town." Patricia had a friend who had horses that they both liked to ride. "Trinidad also had an annual rodeo event that everyone liked to attend wearing their Levi's® denim," she remembered.
Originally worn as part of her teenage stylings, the jacket became a treasured keepsake to Patricia once her father's health began to decline. John retired from the Allen Mine in 1972 due to black lung disease contracted after years of dust inhalation in the mines.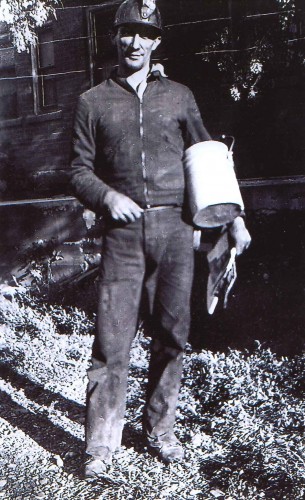 Today Tricia and her husband, whom she met at Trinidad State Junior College, have two sons and five grandchildren. "We are both retired but not from wearing Levi's® products."
Patricia's denim jacket, dubbed the "Coal Miner's Daughter Coat," was manufactured after World War II and before 1954. It represents the Levi's® jacket style that followed LS&Co.'s triple pleat blouse — the first riveted denim jacket — that was sold during the late 1800s. In modern vintage terminology, the jacket is sometimes referred to as a "Type 1" style.
Here's a quick guide to spotting similar post-World War II Levi's® "Type 1" denim jackets:
Produced between 1947 and 1953
One front pocket with flap
Double pleats on right and left front sides
Riveted back cinch with brass buckle
Riveted sleeve wrist openings
Red Tab on pocket with a large "E" on one side only
ABOUT THE AUTHOR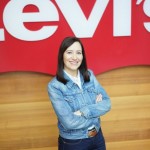 Tracey Panek is the Historian for Levi Strauss & Co. where she manages the day-to-day workings of the Levi Strauss & Co. Archives as a key corporate asset, answering historical questions, assisting designers, brand managers, executives and other employees whose work requires historical materials in the Archives.
Prior to joining LS&Co., Tracey spent 14 years as Historian and Archivist at AAA Northern California, Nevada & Utah where she managed a corporate history program for the 100+ year old company. She began her corporate history career at AirTouch Communications—today Verizon and Vodafone—a San Francisco based company that launched cellular service at the Los Angeles Olympics in 1984.
Like this story?
Sign up for the Unzipped newsletter to get the best of the Unzipped blog — company news and views, employee profiles, innovation and sustainability stories, behind-the-scenes and Archives highlights — sent straight to your inbox weekly.