October 15, 2015
In the 1960s, American sketch comedy television show Rowan & Martin's Laugh-In became a pop culture phenomenon and one of the most popular shows on air at the time. Most scenes lasted less than a minute as characters rattled off jokes and punch lines that captured the comedy zeitgeist of middle America at the time and touched on many issues of the day such as Vietnam, birth control, drugs, race, hippy culture.
During its six-year run (1967-1973) the show's cast included plenty of famous faces. Lily Tomlin and Goldie Hawn both made regular appearances. Relatively unknown at the time, Goldie Hawn quickly earned accolades for her chipper attitude and comedic abilities.
Equally as memorable was the body paint she regularly sported on the show. The colorful decorations were the inspiration behind a line of Levi's® pants for women. Created in 1967, "Crazy Legs!" were printed twill pants featuring factory-applied designs that resembled Goldie's body paint designs.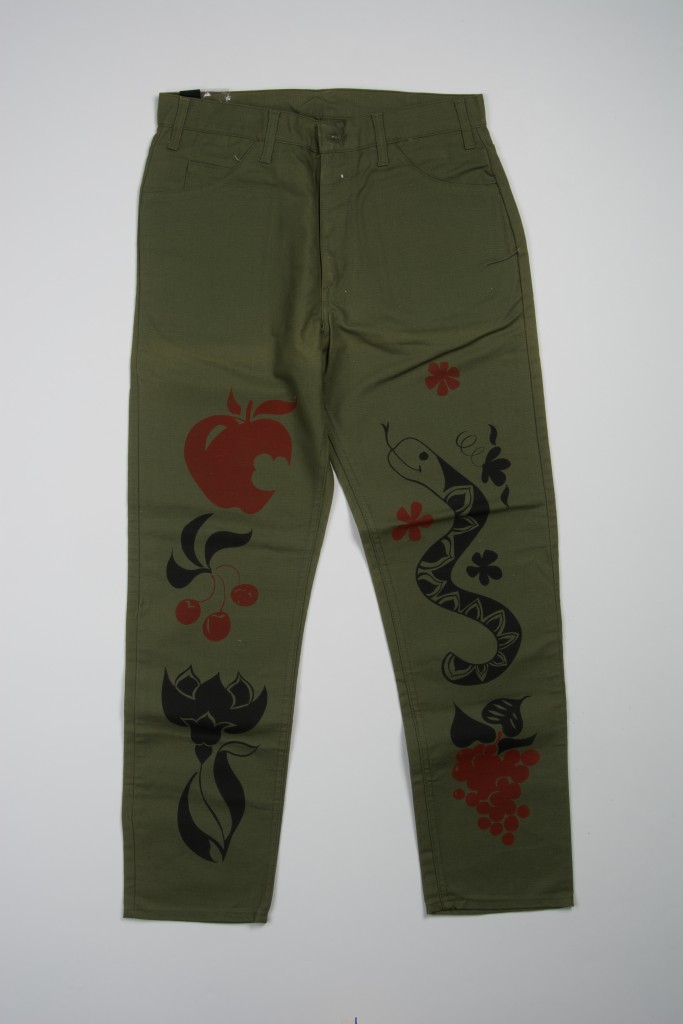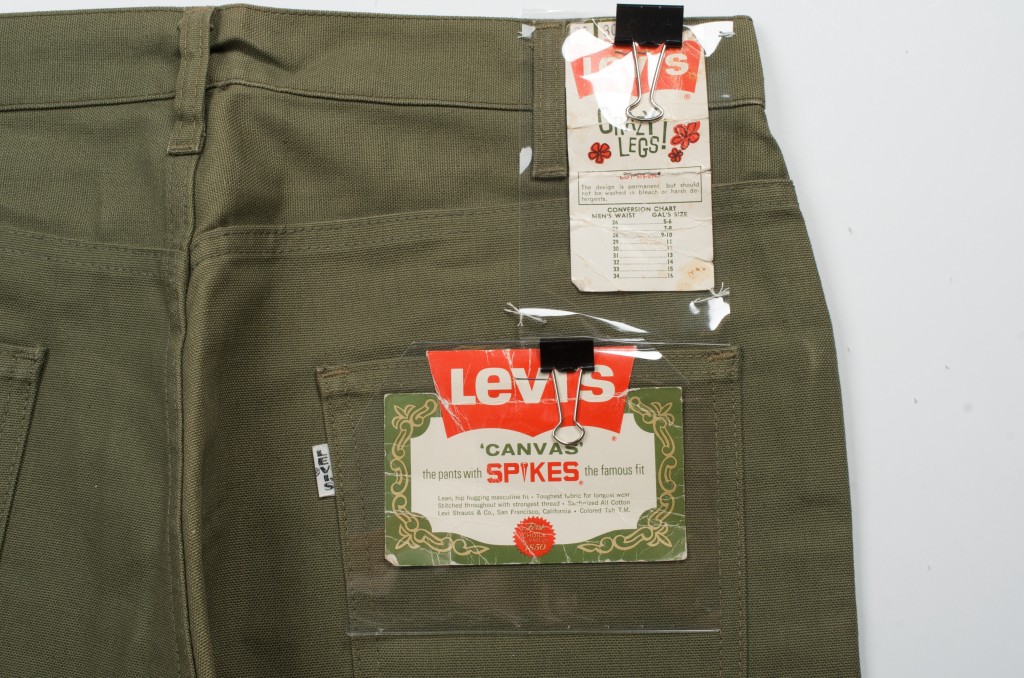 Like this story?
Sign up for the Unzipped newsletter to get the best of the Unzipped blog — company news and views, employee profiles, innovation and sustainability stories, behind-the-scenes and Archives highlights — sent straight to your inbox weekly.