May 29, 2019
Whether he was performing in a Mozart-inspired powdered wig or a Donald Duck costume, Elton John's show looks are almost as iconic as his music. Audiences will get a closer look at his signature stage outfits in Rocketman, the new biopic about the British pop star that opens this week.
But few know that the man who co-wrote the denim-celebrating hit, 'Tiny Dancer' (Blue jean baby / L.A. lady / seamstress for the band) also had his own Levi's® design: a custom denim trucker jacket he donated to charity.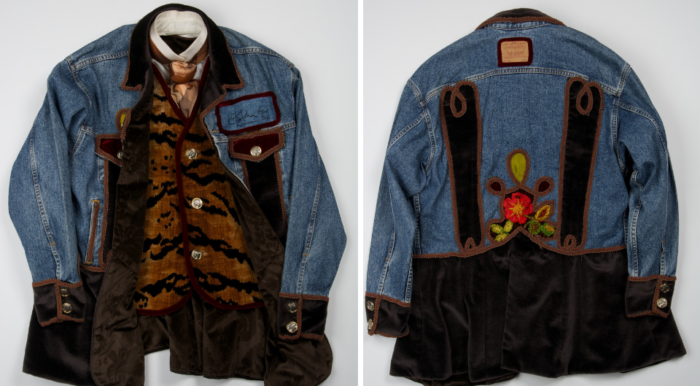 In 1994, Design Industries Foundation Fighting AIDS (DIFFA) enlisted stars to share a bespoke Levi's® design to be auctioned off at the DIFFA fundraiser. Elton offered a Levi's® trucker jacket transformed to look like a 19th century design: The richly elegant, full-length suitcoat showcases velvet details, a silk tie, and yards of opulent trim. The jacket also features chocolate-colored floral damask lining, a tiger-print vest, and a crisp, white-collared shirt. And perhaps in reference to another gifted pianist, Franz Liszt—who was known for his long hair—the jacket's gold and silver buttons boast a silhouette of a man with flowing locks.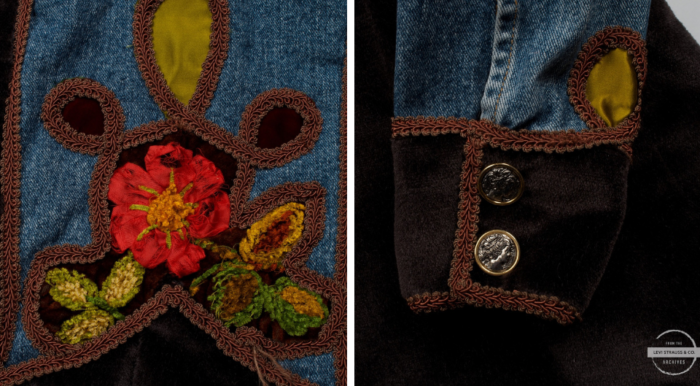 The Levi's® jacket has been extended to suitcoat length using the floral damask in brown velvet. It curves into a scoop at the back beneath a centerpiece of flower appliques and trim. The jacket's cuffs were fitted with the same damask and two of the matching metal buttons. The final flourish: Elton's signature and the DIFFA auction date framed in a burgundy velvet piping. It's a Levi's® design worthy of rock royalty.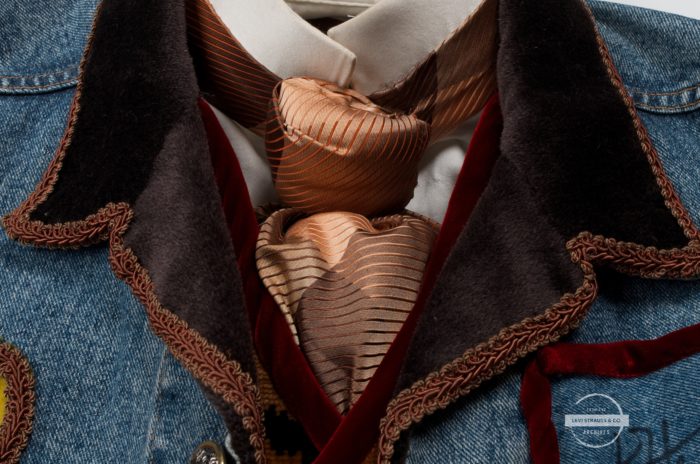 Keep up with the LS&Co. Archives and other cool LS&Co. heritage news by following Tracey on Twitter, @TraceyPanek, and stay tuned to Unzipped!