July 13, 2017
This year, we're taking a special look at some of Levi Strauss & Co.'s top tops, which have been part of the business for almost 140 years. Shirts, blouses, tees, and jackets — we've done them all. Next up: our women's hiking jacket.
This year marks the 95th Anniversary of women's hiking togs. Introduced under the "Levi Strauss Make" brand in 1922, this khaki jacket for women, part of our  hiking togs collection, demonstrated how early Levi Strauss & Co. was thinking about making clothing that gave women freedom of movement. It was that mindset that would eventually lead to Lady Levi's® jeans—the first women's blue jeans—which came along in 1934.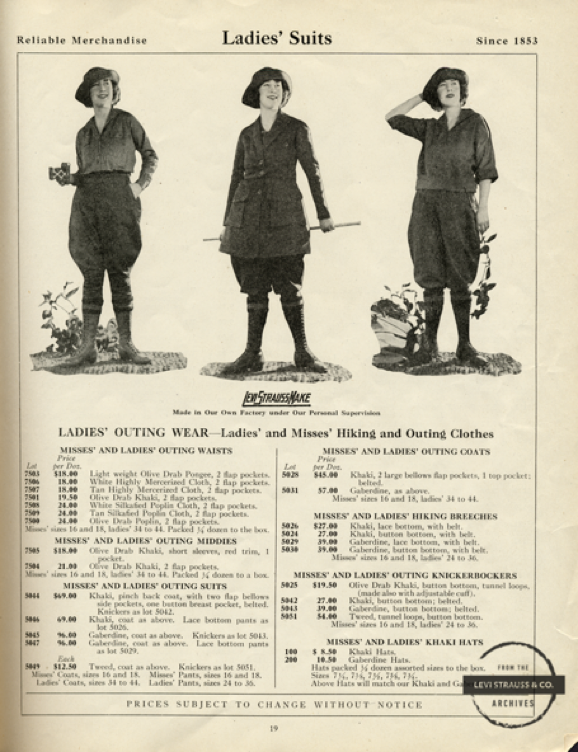 During an era of park conservation, a women's hiking jacket was practical and stylish – perfect for a stroll through the woods or a climb to, say, Glacier Point in Yosemite National Park. Belted at the waist, it was long enough to flatter the wearer and look smart.
Stay tuned throughout the year for more cool top finds straight from our Archives.
Want to keep up with the Archives and other cool LS&Co. heritage news? Follow Tracey on Twitter.