April 27, 2017
This year I'm highlighting some of Levi Strauss & Co.'s top tops, something we've been doing for almost 140 years. Shirts, blouses, tees and jackets, we've done them all. In the 1960s, we introduced a denim jacket that has become ubiquitous—the Trucker. To celebrate 50 years of the Lot 70505 jacket — the match to our zippered 505® — here's a look at one of our most unusual Trucker jackets, replete with hair color samples.
Embroidered, studded, sequined, painted: the craze for decorating denim inspired Levi Strauss & Co. to announce the Levi's® Denim Art Contest in 1973. Store posters where Levi's® were sold announced the contest to decorate Levi's® jeans, jackets or shirts, and send in slides of their work. The top 25 winners and 24 honorable mentions were chosen and featured in a book published by Rolling Stone photographer Baron Wolman. Today, the catalog of submissions is a popular art book and document of 1970s American folk art.
One of the winning entries was a Levi's® denim trucker style jacket customized with bottle caps and hair color samples. It was designed by Hopeton Morris.
Stay tuned throughout the year for more cool top finds straight from our Archives.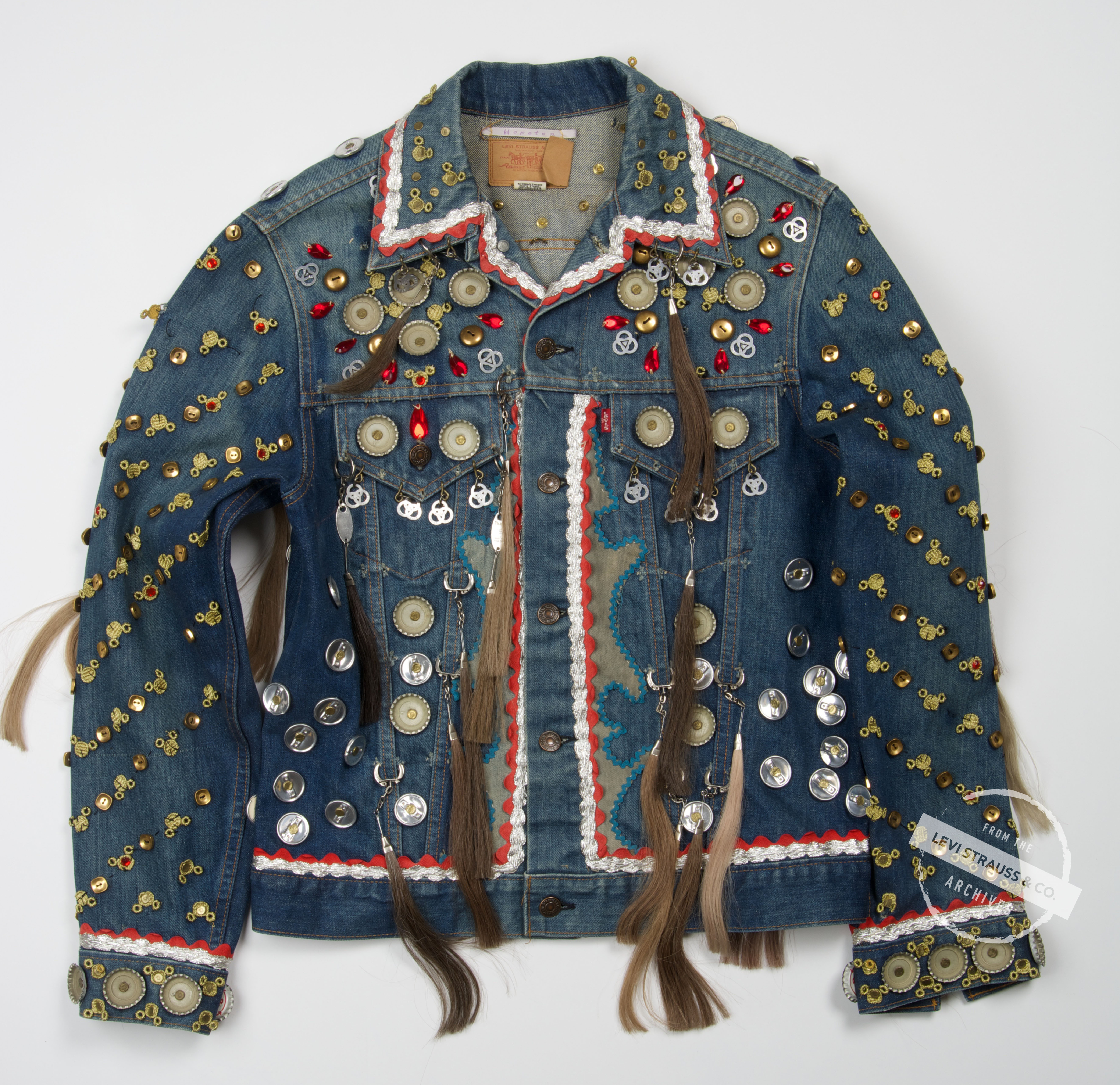 Be sure to keep up with the LS&Co. Archives and other cool LS&Co. heritage news, follow Tracey on Twitter, @TraceyPanek.