April 13, 2017
In a recent interview, I was asked to share my most remarkable story about a Levi Strauss & Co. garment.
It's almost impossible to choose just one story, of course.  I thought of one teenager out of East Berlin who used her precious savings to purchase a pair of Levi's® during the Cold War era. There is also the story of famed bull rider Shawn Edwards, who used his Levi's® Trucker jacket to wipe the dampness from his rope before mounting the bull that sent him into a coma. But ultimately, I came back to a tale of a Levi's® shirt that saved a man's life.
In 1974, a construction worker in Detroit was three stories up at a work site—a new J.C. Penney store. Keith Kempainen, a 30-year-old who stood at 5 feet 10 inches tall, was putting up the forms for the poured concrete walls when he fell.
"My Levi's® shirt, which I always leave hanging out (instead of tucked into my pants) . . . caught on a piece of re-rod steel," Kempainen wrote.
The shirt, a classic denim button-up, was caught by the back and split to the arm pits along the side seams, but it secured Keith, who was left dangling in midair.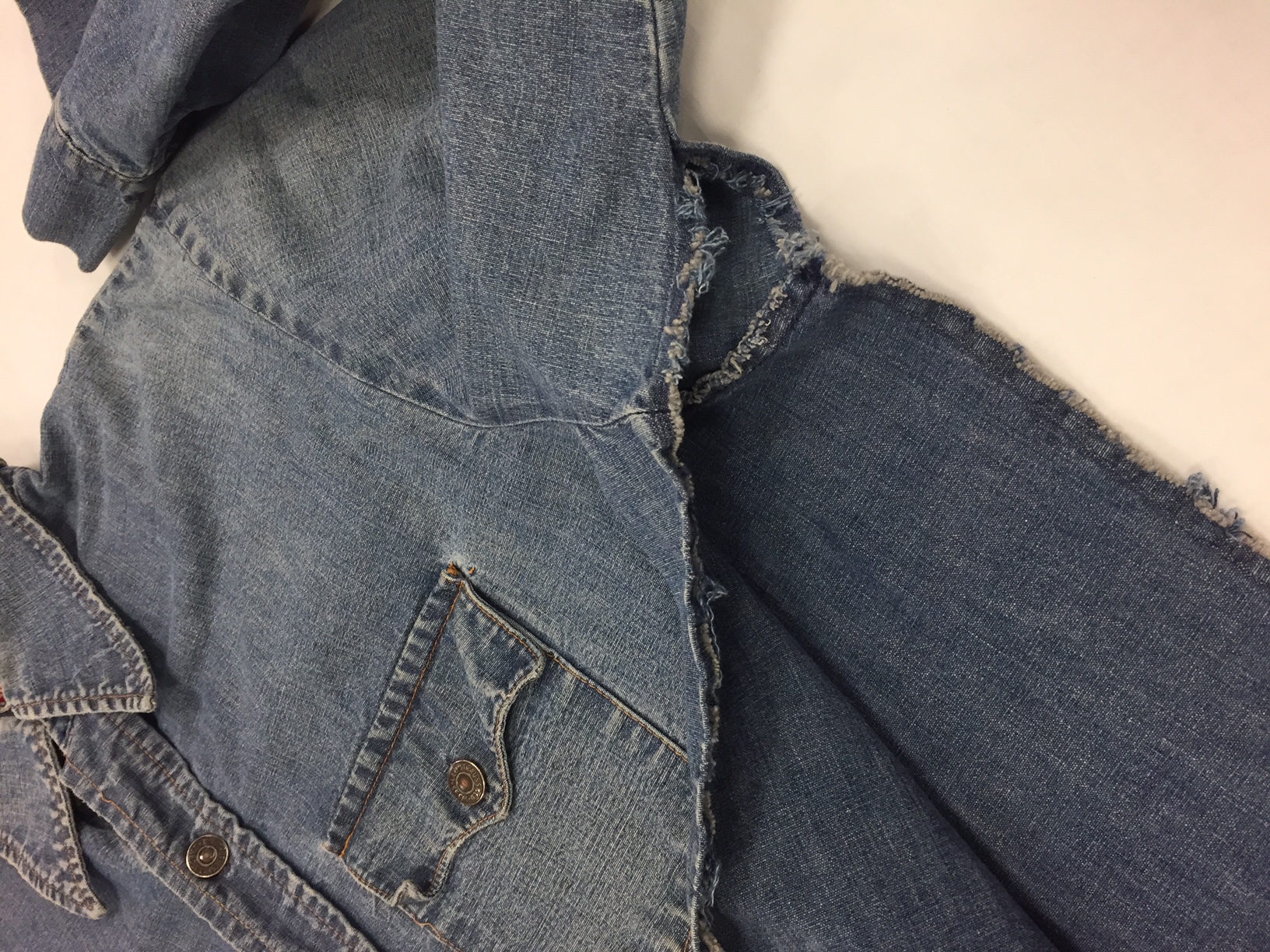 Keith made it safely down, breathing a sigh of relief for a quality shirt strong enough to hold his 210-pound frame. Grateful, Keith mailed LS&Co. a thank-you letter and included his ripped shirt as proof of his remarkable story.
"I am sending you the shirt so you can see for yourself what a fine strong product you have," he wrote.
The shirt and the letter are now both keepsakes in the Levi Strauss & Co. Archives.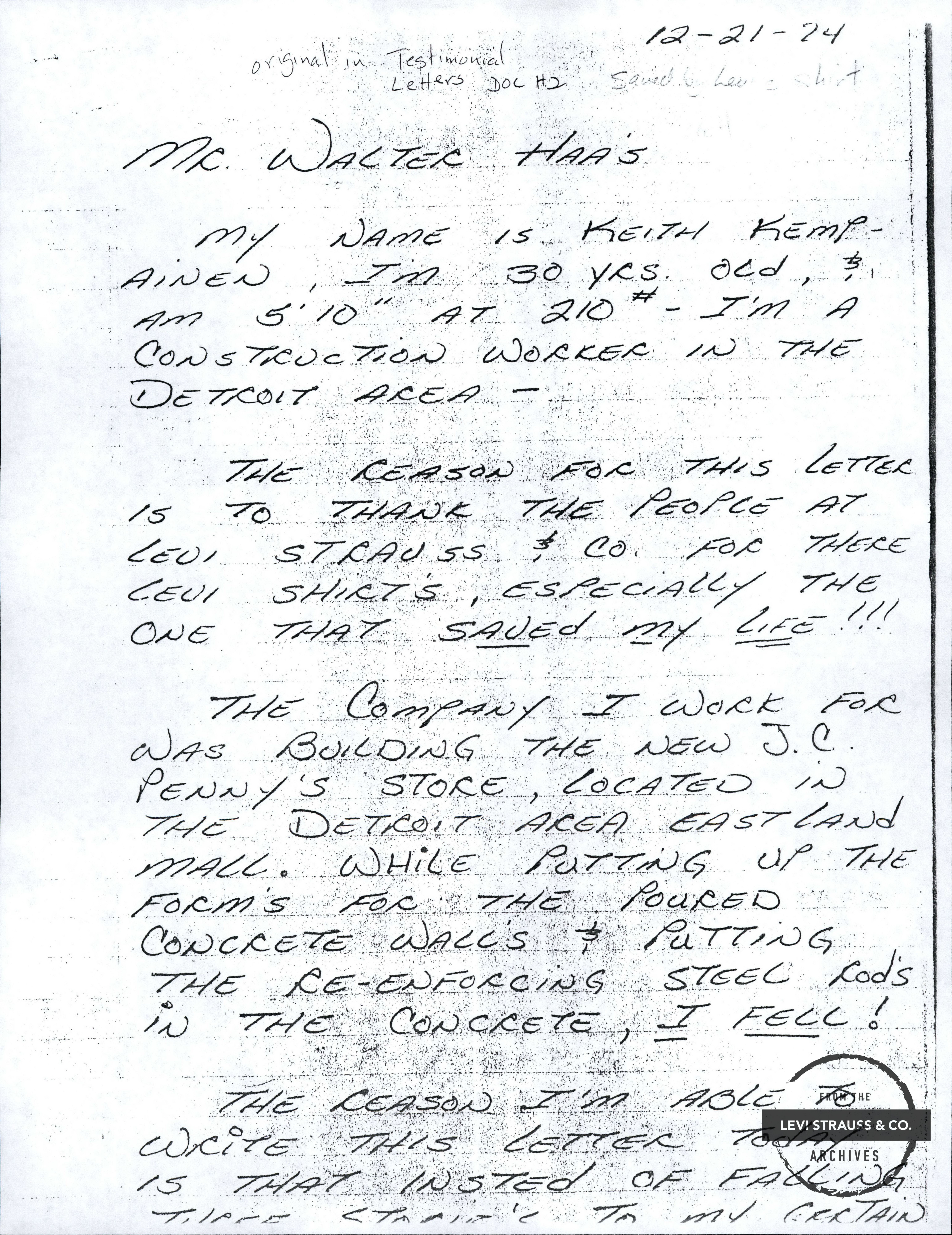 Be sure to keep up with the LS&Co. Archives and other cool LS&Co. heritage news, follow Tracey on Twitter, @TraceyPanek.