November 26, 2015
This holiday, I plan to enjoy time with friends and family giving thanks for home, health—and heritage—162-years-worth at Levi Strauss & Co. In honor of Thanksgiving, here's a look at two heartfelt thank you notes, written forty years apart, in praise of LS&Co.'s denim shirts. One Levi's® shirt saved a construction worker's life; the other fashioned a fond fit for three decades in the life of a Danish mother.
In 1974, Detroit construction worker Keith Kempainen wrote to LS&Co.'s CEO Walter Haas. "The reason for this letter is to thank the people at Levi Strauss & Co. for [their] Levi shirts—especially the one that Saved My Life!!" he wrote. Keith was assembling concrete walls at a new [J.C. Penney's] store when he fell. His untucked denim shirt (the way he always wore it) caught on a steel rod. "The shirt seams split . . .to the arm pits, and there I hung, all two-[hundred] ten [pounds] of me. As safe as one could be hanging three stories off the ground."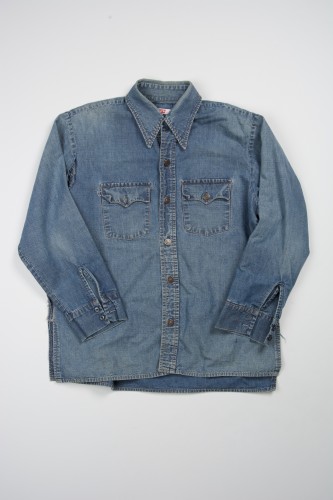 Recently Jytte Brink of Denmark emailed me about another Levi's® denim shirt. "I bought this shirt in the beginning of the glorious 80's," she wrote, "Back then the money was small for my part." The shirt was an investment given her small budget but it paid off. "I have worn this shirt through more than half my lifetime." Jytte purchased a denim shirt to wear with her Levi's® 501® jeans and wore the shirt through two pregnancies and while raising her daughter and son.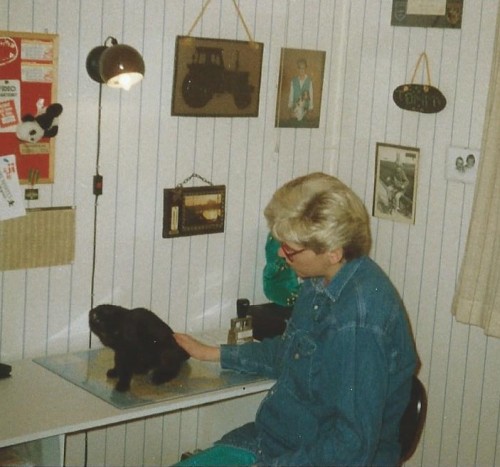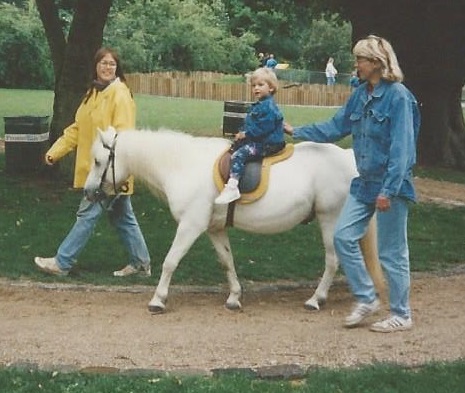 Today, at 52, she still wears the shirt proudly. "It is still my all-time favourite shirt," she admits. "It will stay with me forever. . .Thank you for bringing this wonderful shirt into my life :-)"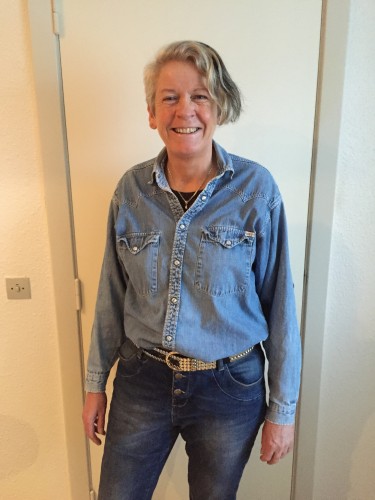 May Thanksgiving bring you fond memories and gratitude for all the good things in life.
ABOUT THE AUTHOR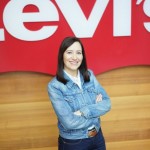 Tracey Panek is the Historian for Levi Strauss & Co. where she manages the day-to-day workings of the Levi Strauss & Co. Archives as a key corporate asset, answering historical questions, assisting designers, brand managers, executives and other employees whose work requires historical materials in the Archives.
Prior to joining LS&Co., Tracey spent 14 years as Historian and Archivist at AAA Northern California, Nevada & Utah where she managed a corporate history program for the 100+ year old company. She began her corporate history career at AirTouch Communications—today Verizon and Vodafone—a San Francisco based company that launched cellular service at the Los Angeles Olympics in 1984.
Like this story?
Sign up for the Unzipped newsletter to get the best of the Unzipped blog — company news and views, employee profiles, innovation and sustainability stories, behind-the-scenes and Archives highlights — sent straight to your inbox weekly.