August 20, 2015
Levi Strauss & Co. first went global in the 1960s, and by the 1970s had a few powerhouse products for the youth of Europe and Asia. During this time, the Levi's® brand introduced "Miss Levi's®," the European version of the U.S. "Levi's® For Gals" women's line.
The LS&Co. Archives contain a few pieces from the line's earliest days. This Miss Levi's® sueded denim jacket was aimed at stylish young women: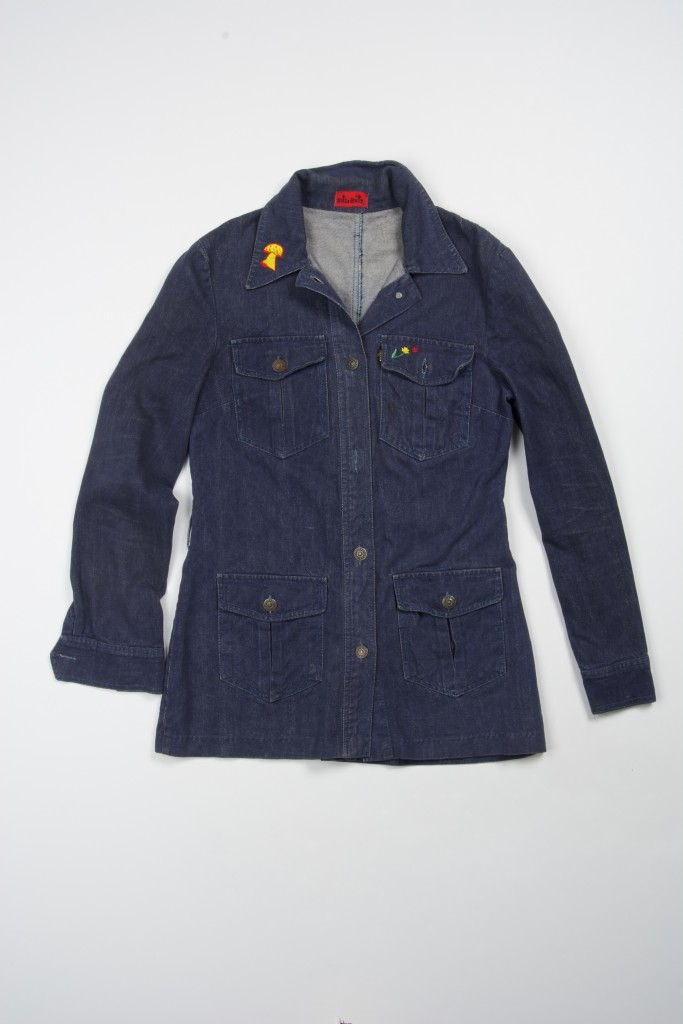 The line also included flared trousers. One example is these 28″ bell bottoms from our Archives. These pants from the 1970s feature a hand-embroidered butterfly and two flowers on the leg: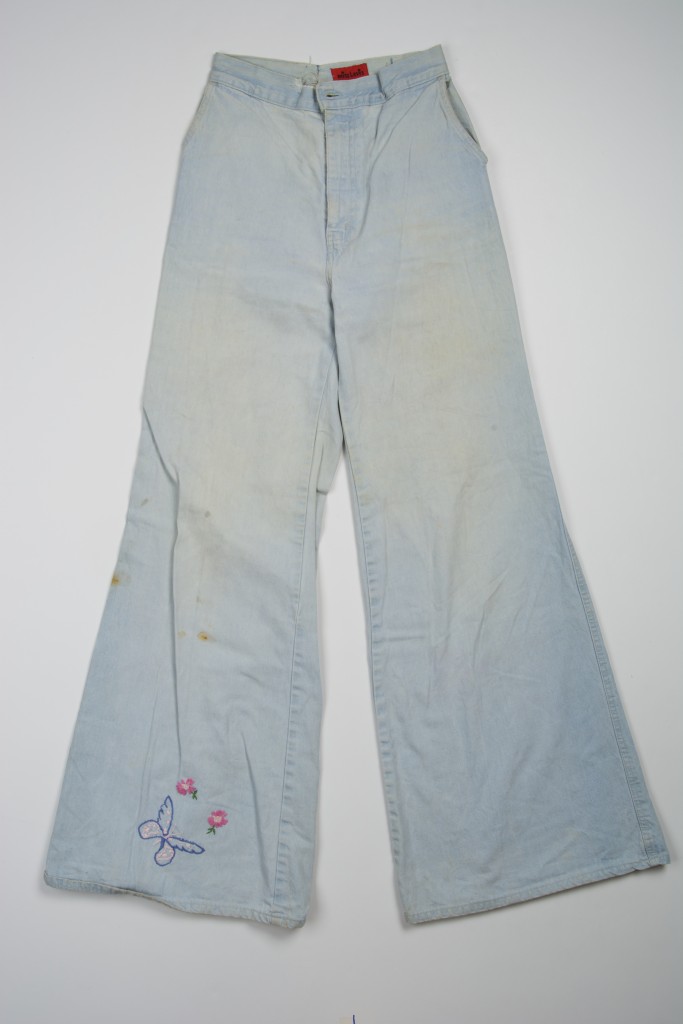 This a sample advertisement from the time was directed to wholesalers and extolled the virtues of Miss Levi's®:
Like this story?
Sign up for the Unzipped newsletter to get the best of the Unzipped blog — company news and views, employee profiles, innovation and sustainability stories, behind-the-scenes and Archives highlights — sent straight to your inbox weekly.