May 20, 2015
From the first electronic television to the computer mouse to the iPhone, the Bay Area is responsible for bringing some of the modern world's most important inventions to reality. But long before tech startups dominated the area, there was the humble blue jean.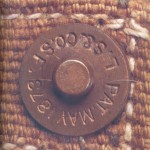 It all began nearly 20 years after Levi Strauss, an immigrant from Bavaria, opened his San Francisco wholesale dry goods business in 1853. One of his customers was Jacob Davis, a Reno, Nevada, tailor, who had come up with a simple way to strengthen men's work pants: adding copper rivets at the pocket corners, a common stress point.
Jacob's riveted cotton duck pants were such a hit among his customers that he began looking for a partner who could help him mass produce them. He turned to Strauss, asking if he was interested in taking out a patent for the unusual pants. Strauss agreed.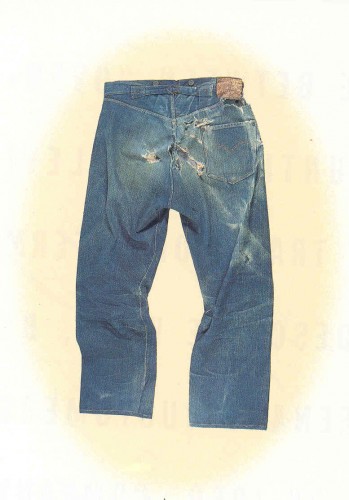 On May 20, 1873, the patent was granted. The partners decided to use duck and especially denim — a traditional material for work wear — and the blue jean was born.
This year marks 125 years since that original patent expired, making the riveting process an open-source tool for all to use. Soon brands such as Stronghold, Boss of the Road and Can't Bust 'Em — and later brands such as Lee and Wrangler, not to mention all the latest denim brands — jumped on the bandwagon.
Our innovation paved the way for the blue jean we know today. It's become a global uniform worn by workers, rebels, visionaries and trendsetters alike. And although many have followed our lead (we're flattered), our jeans will always be the original.
>> Sign up for our Unzipped newsletter to get the best of the Unzipped blog — company news and views, employee profiles, innovation and sustainability stories, behind-the-scenes, and Archives highlights — sent straight to your inbox weekly.