March 5, 2019
Meet the newest Dockers® Challengers – two ambitious, modern hustlers who are making game-changing impacts.
Jeff Kirschner, founder and CEO of Litterati, a crowd-source cleaning app; and Ludwick Marishane, founder of DryBath®, the world's first waterless body wash, are the stars of this spring's #DockersChallengers, which follows real people who are making a difference in the world.
Dockers® believes that Ludwick and Jeff perfectly embody what it means to be 'Always On' – to be ready for anything and seize any opportunity. And the brand recognizes how important it is to support those who challenge the status quo with innovative product.
"Innovation has always been a huge part of the Dockers® brand," said Lauren Johnson, Senior Director of Dockers® Global Marketing. "We want our product to be a go-to asset for Challengers like Jeff and Ludwick, and we're proud to support their missions."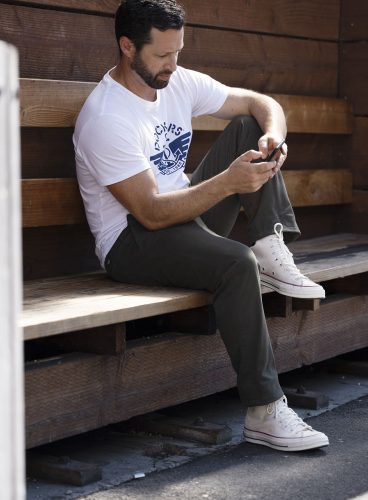 The two Challengers were introduced last month in Lisbon at a press event that included putting Jeff's Litterati app to the test. Attending guests went on a "Hidden Lisbon tour," collecting litter along the way via the app and dressed in Dockers® Smart Series™ pants for optimal flexibility.
Tracking trash for the betterment of the planet
Litterati identifies, maps and collects the world's litter by combining technology, social awareness and art, and by working with companies and organizations toward shared, sustainable goals. With the #litterati hashtag and a geo-tag, Litterati allows users to flag litter they've seen and picked up, bringing high-impact visibility to one of humanity's most complex and challenging problems. It has tracked over 2 million pieces of litter across the world, including the U.S., Netherlands, Australia, Spain, Korea and South Africa.
Challenge and failure are cornerstones to Litterati's success.
"Don't make up excuses," Jeff said. "Litterati has given me the chance to create a community of people that are solving a global problem…a community that's always on."
The power of a DryBath
DryBath is an innovative gel that removes dead cells when rubbed into skin. By eliminating the need for an actual shower, DryBath offers cleanliness and hygiene when time, privacy and water are lacking.
"I started this business with an allowance of five dollars a week, without a laptop, writing my business plan on a Nokia phone. And I worked for six years before I could touch this actual product that I had in my head," said Ludwick, who grew up in Limpopo, a rural community near Johannesburg, South Africa. "When what I created can be used by people in my community, that's when I believe that I will have achieved full success over this challenge."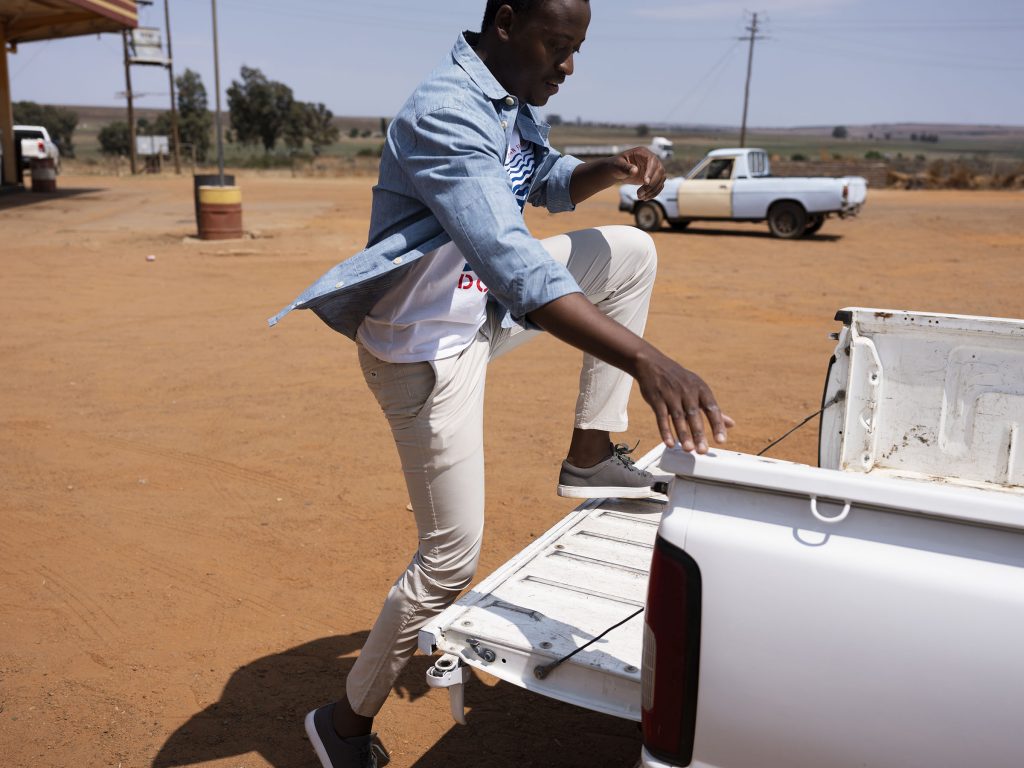 Ludwick conceived the DryBath concept after pondering the sheer convenience of getting clean without a full bath. But as he researched, he found some alarming statistics – 2.5 billion people globally do not have proper access to water and sanitation, leading to populations that are more susceptible to health risks and diseases. Five million of these people live in Ludwick's home country of South Africa.
Dockers® followed Ludwick as he put DryBath to the test: providing his village of 1,500 people with his DryBath body washes using only 80 liters of water. Sans full baths and only a nominal amount of water, Ludwick was able to provide the security of cleanliness and hygiene to some of those most in need. He considers his product more of a life-saver than a source of convenience.
"My dream for humanity is to try and decrease the amount of suffering. You just have to be willing to learn and committed to solving your problems," says Ludwick. "The best entrepreneurs are always on. What's your excuse? Nothing should be stopping you."