May 10, 2018
It's been 145 years and they're still going strong.
Riveted pockets were patented by Levi Strauss & Co. and J.W. Davis on May 20, 1873 — the official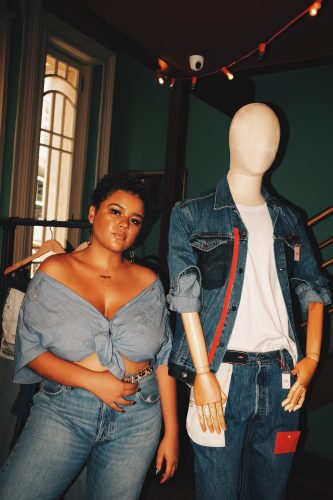 birthdate of the blue jean — and we're celebrating this month all over the globe. First up, the biggest city in South America, where I joined a party to spotlight the 501® jean.
With a population of 12 million, São Paulo is Brazil's largest city and among the top 10 in the world. The sprawling metropolis boasts a rich diversity of people with roots in Portugal, Africa and Japan, to name a few. Levi's® fans in São Paulo enjoy vibrant fashions that complement the colorful culture, energetic streets and lively spirit I found there.
Brazil's 501® Day launch rolled out just blocks from São Paulo's famous Sé Cathedral, at Casa De Francisca. The historic 1920s palace set the mood for a midday party as sun streamed through the arched windows from the second story balcony. Brazilian Levi's® brand ambassadors, from musicians to designers, joined me along with media and other guests.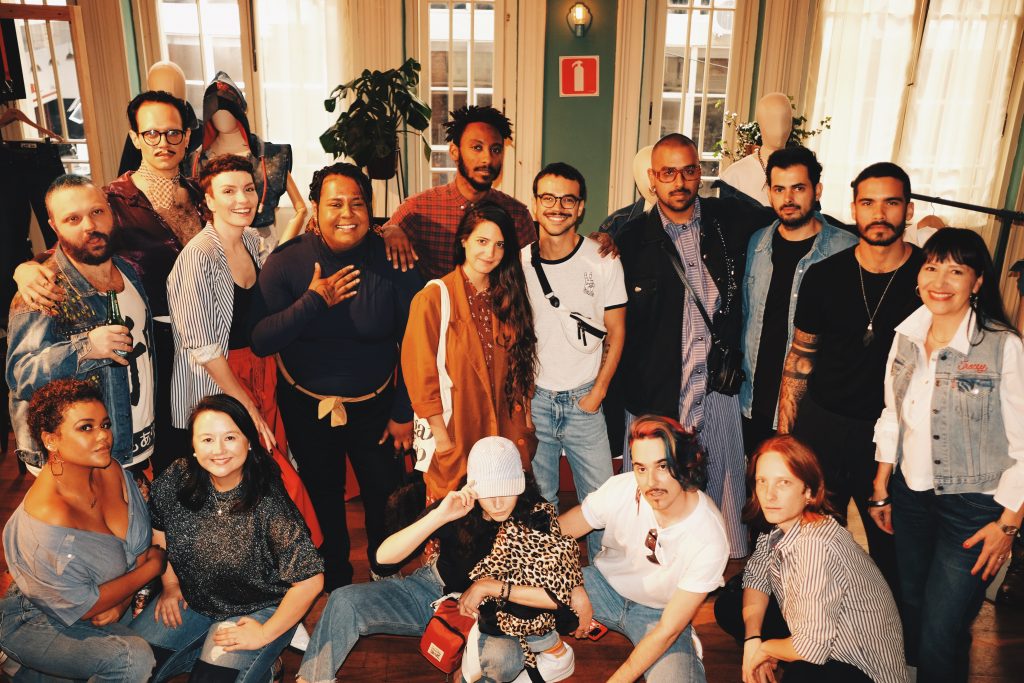 Brazilians have a confident sense of style that spurred the popular low-rise jeans trend of the early 2000s. I showcased this style by sharing a pair of Jennifer Lopez's crystal-studded Levi's® Superlow jeans from 2001 — one of the six garments I brought from the Levi Strauss & Co. Archives in San Francisco. I also shared 501® jeans from throughout the decades, including an 1890 pair worn by a cowboy, a 1940s 501® jean with torn knees and patches found near a mine in Colorado and the 501® jeans Steve Jobs wore when he introduced an early Apple computer in the 1980s.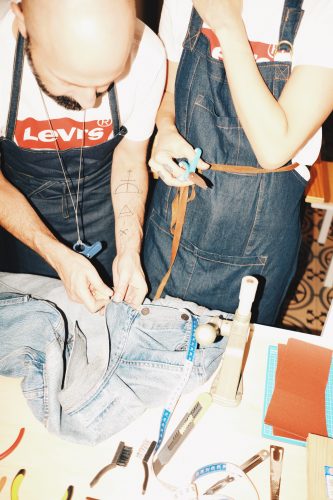 Guests enjoyed Brazilian culinary classics and other delights. A Tailor Shop created custom designs for guests with help from Casa Juisi, a denim archive in São Paulo. Musician Danilo Moralles performed and visitors watched mini-documentaries of four designers.
São Paulo's 501® Day launch sets the momentum for upcoming events that will culminate in a blowout birthday bash — a street dance in front of Casa de Francisca on May 20.  Musicians on the balcony will perform for thousands in an open air concert.
It's an event sure to keep Levi's® fans in Brazil rocking, and it reminds me of a 1970s Brazilian poster featuring a rock star strutting in heels and Levi's® 501® jeans. In Portuguese it reads: "Original para os originals" —  an original for the originals.
Happy 145th birthday to the 501® — the original blue jean.
(Photo credit: @1993agosto)
Want to keep up with the LS&Co. Archives and other cool LS&Co. heritage news? Follow Tracey on Twitter, @TraceyPanek, and stay tuned to Unzipped!