February 20, 2018
Albert Einstein dedicated his life to his work, not his wardrobe.
The late genius chose to keep it routine when it came to his look, presumably to concentrate on the bigger matters before him, but his style did include a love for Levi's®.
In the mid-1930s, Einstein purchased a Levi's® Menlo Cossack leather jacket, a signature piece he would wear for decades. It became synonymous with his early years in the United States, a time when his work achieved global fame.
In 2016, Levi Strauss & Co. placed the winning bid on the Einstein staple at Christie's Auction House in London. Weathered and creased with wear, the jacket also famously maintains a faint scent of sweet pipe tobacco that endlessly emanated from Einstein's pipe as he smoked incessantly.
Once the jacket made its way back to Levi Strauss & Co., the Levi's® Vintage Clothing team went to work. They meticulously recreated the garment for a limited-edition run. With only 500 pieces made, the limited-edition reproduction of Albert Einstein's Levi's® Menlo Cossack Jacket is now available as part of the LVC Spring/Summer 2018 collection, retailing for $1200.00.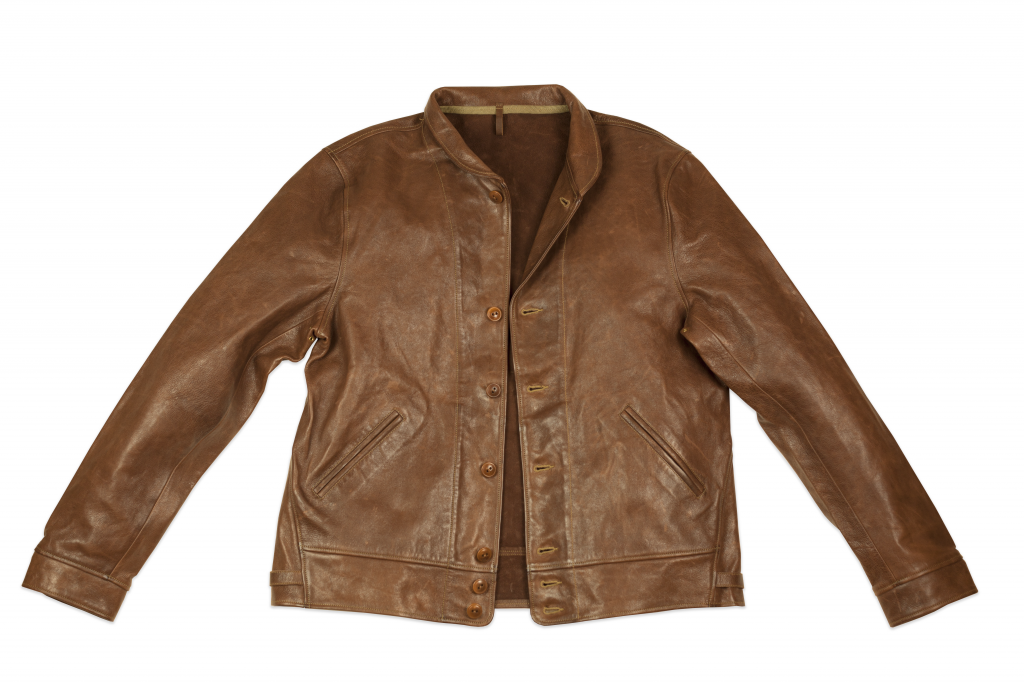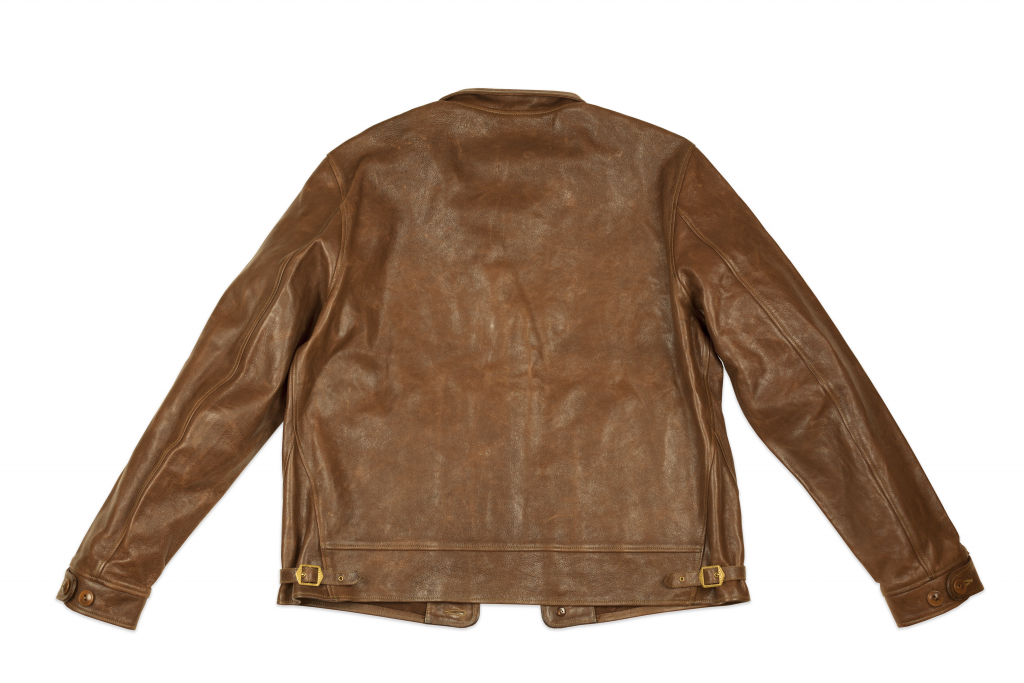 In step with LVC's dedication to authenticity, and with the help of Brooklyn-based perfume house D.S. & Durga, they also recreated the scent of Einstein's jacket: a warm blend of burley pipe tobacco, papyrus manuscripts and vintage leather. A bottle of this exclusive scent accompanies each jacket, along with a replica of the No. 97 auction paddle that was used to bid on this historic garment.
"It's the first time that I've had the opportunity to reproduce a garment that belonged to such an icon and a huge personality of the twentieth century," said Paul O'Neill, Head Designer, Levi's® Vintage Clothing. "It was such an honor to reproduce Albert Einstein's jacket. He's a legend."
By working with a similar Cossack jacket Paul purchased online, the team was able to nail down the details of the Einstein jacket, from the buttons and the brass buckle cinch to the waist straps.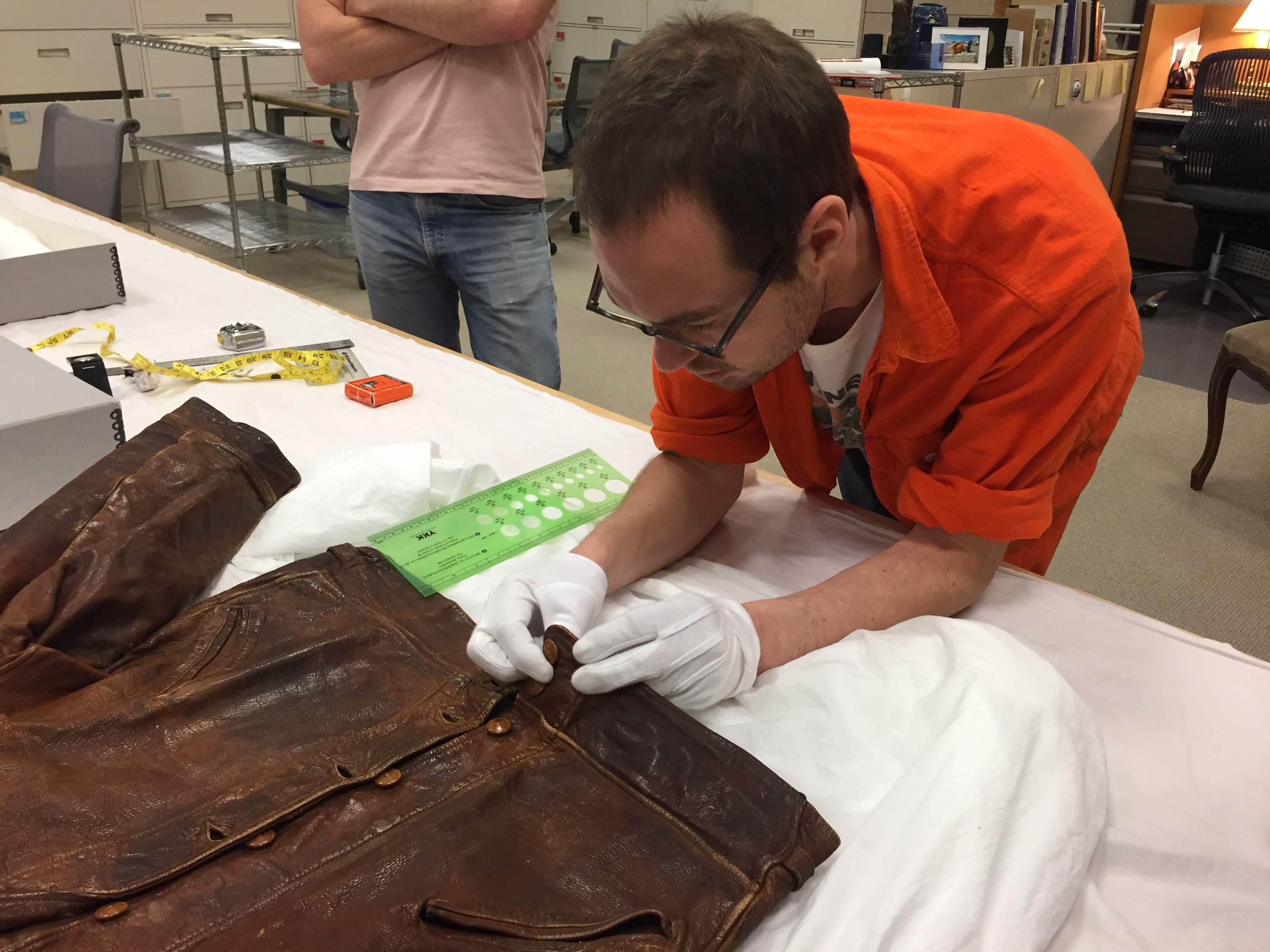 Paul also traveled to D.S. & Durga to help replicate that smoky scent. In what he likened to a mad-scientist's lab, the teams landed on a fragrance distinctly Einstein.
"It is based on Einstein's study," Paul said. "It is a nod and a wink to the whole story of the jacket, and we want to really invest in this story."
Of course, Paul is all about the details. "There's an interesting triangular gusset at each side seam that has a strap and buckle where you can adjust the waist. That's great. I also really like the very small rounded collar, I think that's a very nice detail.
"Ultimately, I think my favorite aspect of the jacket is that it feels very contemporary," Paul says. "Even though it's more than 80 years old, it doesn't feel like you're dressed up in period design. It feels so fresh and current. It just goes to show how classic the products Levi's® were producing back in the 1930s. They still feel very relevant for today."
The jacket will be available Feb. 26.