November 29, 2017
Welcome to our Holiday 2017 issue of From the Archives, a behind-the-scenes look at the ins and outs of the work we do here, and the unusual, amazing and always-interesting fun facts and tidbits we discover along the way.
Over the last few months, we've popped up at the San Francisco Opera debuting and added lots of cool, new pieces to our collection, including a set of Levi's® skirts converted from jeans. We also hosted a variety of guests from nearby and abroad, including the editor of Vogue Brasil. Here's a peek at LS&Co.'s latest heritage happenings.
-Tracey Panek, Levi Strauss & Co. Historian
Now Showing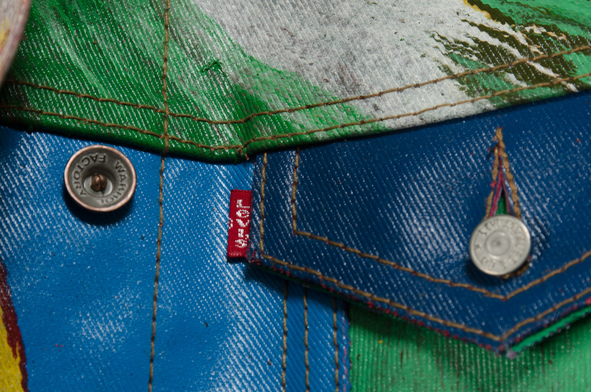 Express Yourself: Customized Creations from the Levi Strauss & Co. Archives
Levi's Plaza Atrium | 1155 Battery Street, San Francisco
December 15, 2017 – February 15, 2018
In our latest in-house exhibition, you can view unusual Levi's® clothing customizations, from a punk battle vest to our Silver Tab "cartooned" jeans that offers a snapshot of 1990s pop culture via hand-drawn creations applied to the denim. You'll also see a Damien Hirst spin art jacket and a Love, Melody deconstructed Levi's® halter glistening with Swarovski crystals, among other denim gems. The exhibit is up now through February 15, 2018.
San Francisco Opera Exhibit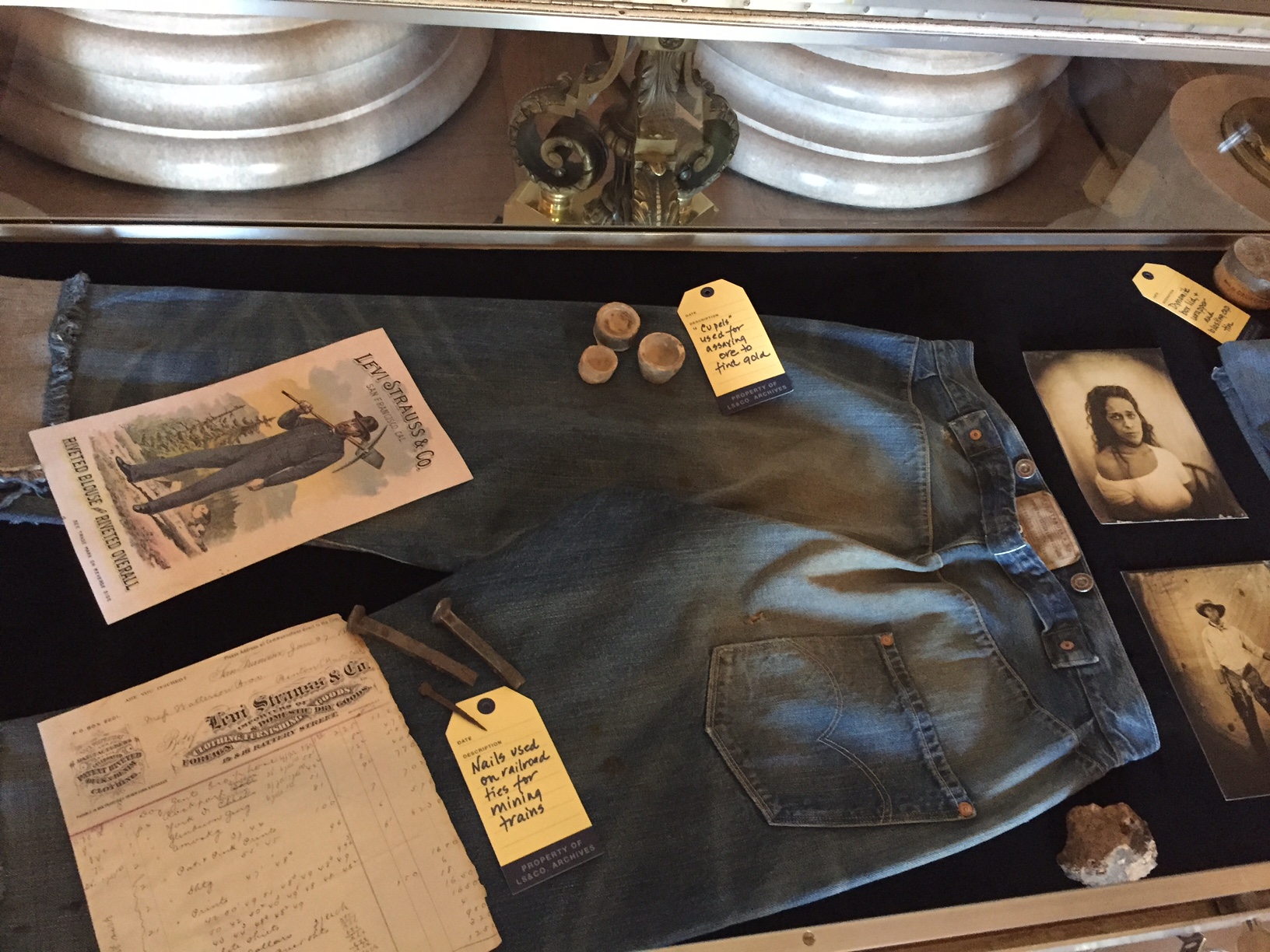 War Memorial Opera House | San Francisco
Now through December 10, 2017
To celebrate the World Premiere of John Adams' Girls of the Golden West –  an opera set in California during the Gold Rush – we've created a display of 19th Century LS&Co. workwear and mining artifacts. Look for it in the lobby of the grand San Francisco Opera House—the War Memorial Building—during the show's run.
Love-In Levis®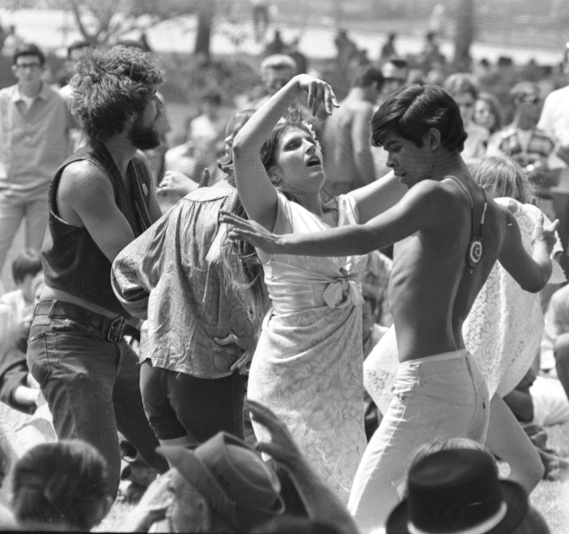 Photo Credit: Los Angeles Times Photographic Archive (Collection 1429). Library Special Collections, Charles E. Young Research Library, UCLA.
This Los Angeles Times photo best captures the vibe of 1967, also known as the Summer of Love. Can you spot the Levi's® jeans amongst the crowd dancing at a Love-In held at Griffith Park in Los Angeles? Clue: Look for the tiny Levi's® tab on the right back pocket!
New Arrivals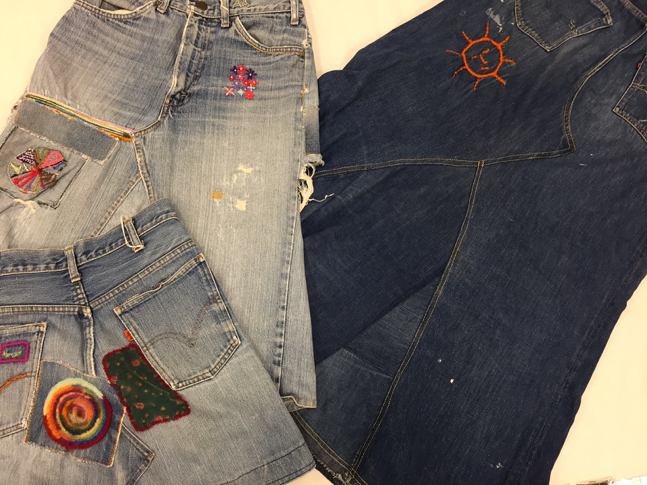 Second Life for Generations of Jeans. Tiffany & Co. Archivist Annamarie Sandecki donated the Levi's® jeans she repurposed into skirts in the 1970s. The first two, a mini and a midi skirt made from orange Tab Levi's®, show her personal mark—embroidered glasses like Annamarie's own pair. The maxi skirt was fashioned from vintage red Tab Levi's® jeans worn by Annamarie's mother, now 85, when she was a teenager.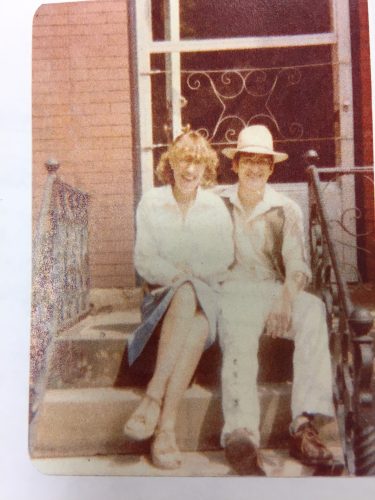 Pictured: Annamarie Sandecki in her midi Levi's® skirt with Thomas Farrell in Astoria, Queens in New York (1977).
 You Asked, We Investigated…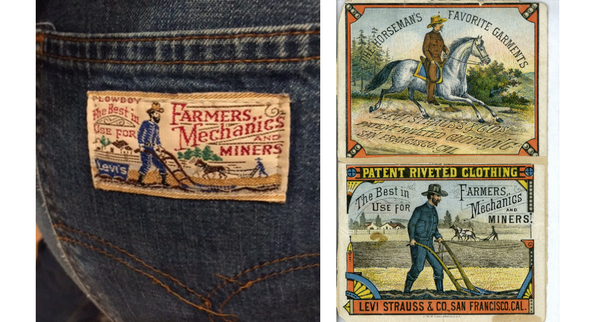 Q: I was at a party on a Saturday night and a woman I was speaking with had on a pair of Levi's® jeans with this patch sewn on the back pocket, but no red Tab.  She got them at a second-hand used clothing store in San Luis Obispo, California. Was this something Levi Strauss & Co. did?  What's the story?
A: These jeans are a pair of 1980s Levi's® Lot 26378-0514 women's jeans. The woven label is adapted from an 1899 Levi Strauss & Co. trade card.
Fan Mail—Levi's® For Feet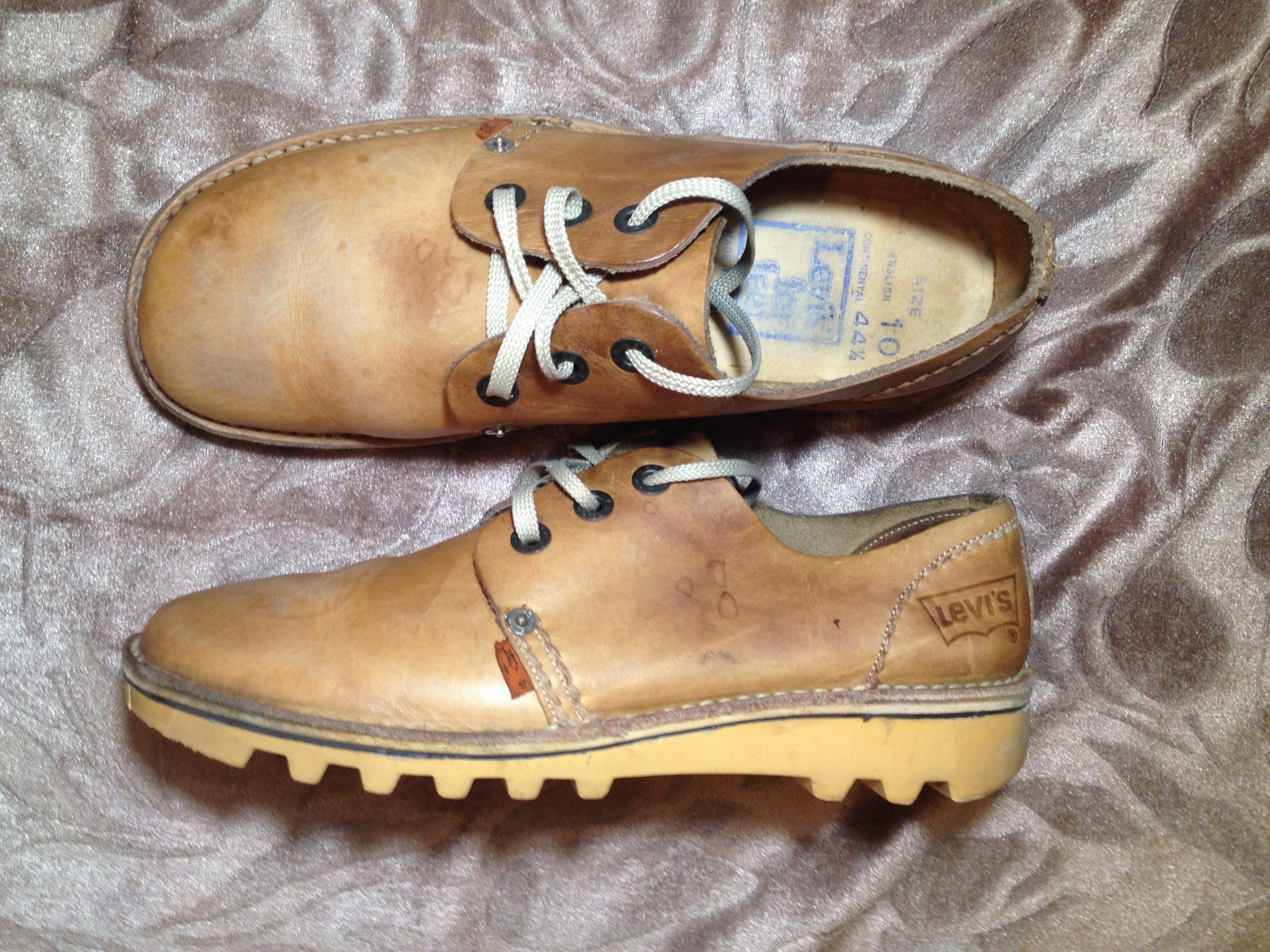 Levi's® Fan Oleg P. bought this pair of 1970s orange Tab Levi's® shoes in the Ukraine. "I really like them!" he shared. The shoes feature rivets, leather uppers, a batwing logo, and sturdy soles. Levi Strauss & Co. sold everything from collars and socks to shirts as a wholesaler in the early 1900s, but didn't begin manufacturing shoes until later in the 20th century.
Look Who Stopped By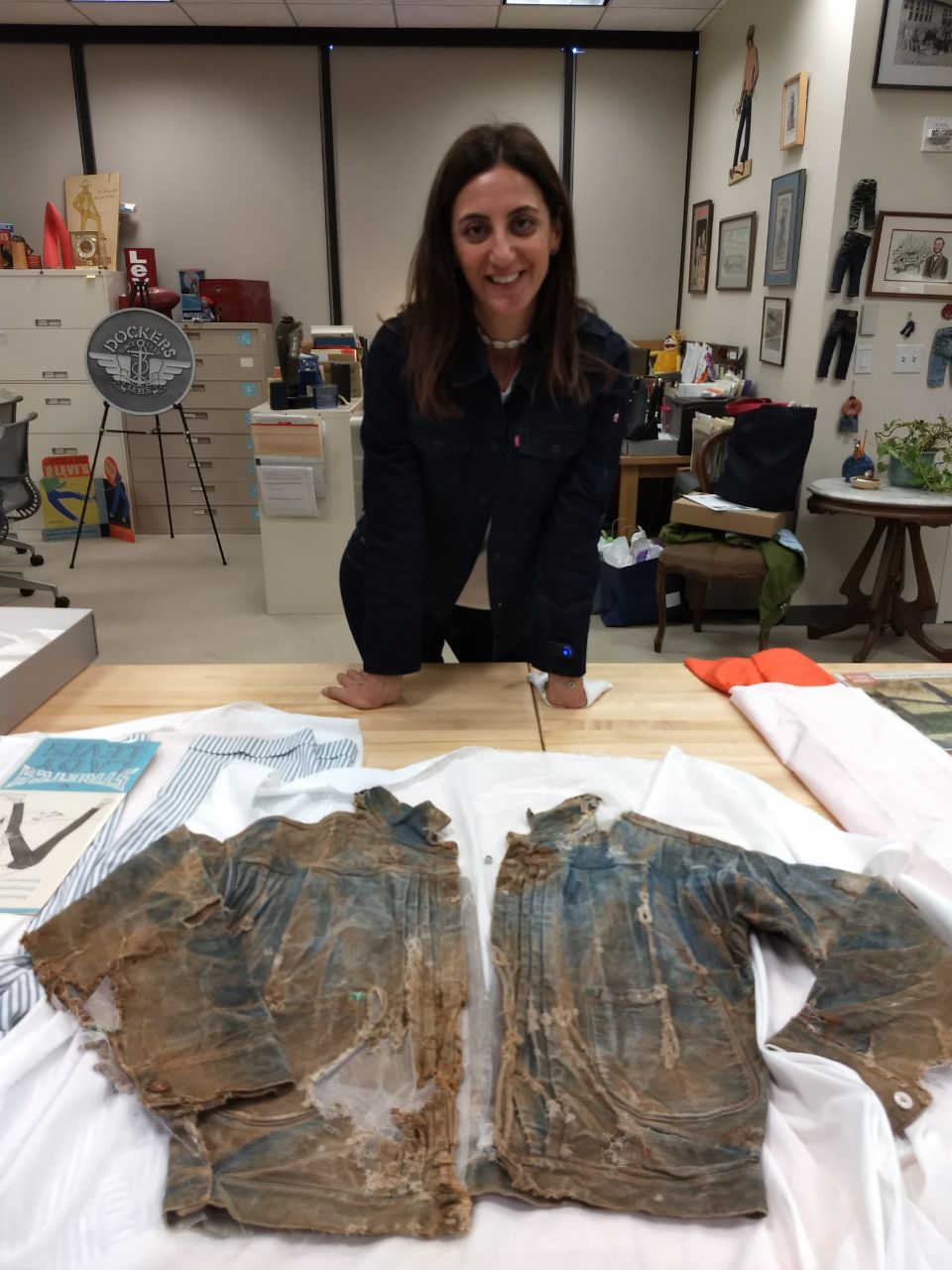 LS&Co. Archives hosts a variety of VIPs and guests. From journalists and musicians to sports stars, students and celebrities, no one is too cool to wear our white gloves. Vogue Brasil Editor Alexandra Farah stopped in to check out our Triple Pleat Blouse, 1880s—the world's oldest riveted denim jacket.
Want to keep up with the LS&Co. Archives and other cool LS&Co. heritage news? Follow Tracey on Twitter, @TraceyPanek, and stay tuned to Unzipped!