February 8, 2017
This year, we're taking a special look at some of Levi Strauss & Co.'s top tops, which have been part of the business for almost 140 years. Shirts, blouses, tees, and jackets — we've done them all. As a tribute to our vast array of tops dating back to the 19th century, here's one from the cream of the crop of LS&Co. tops: an unusual duck cloth vest.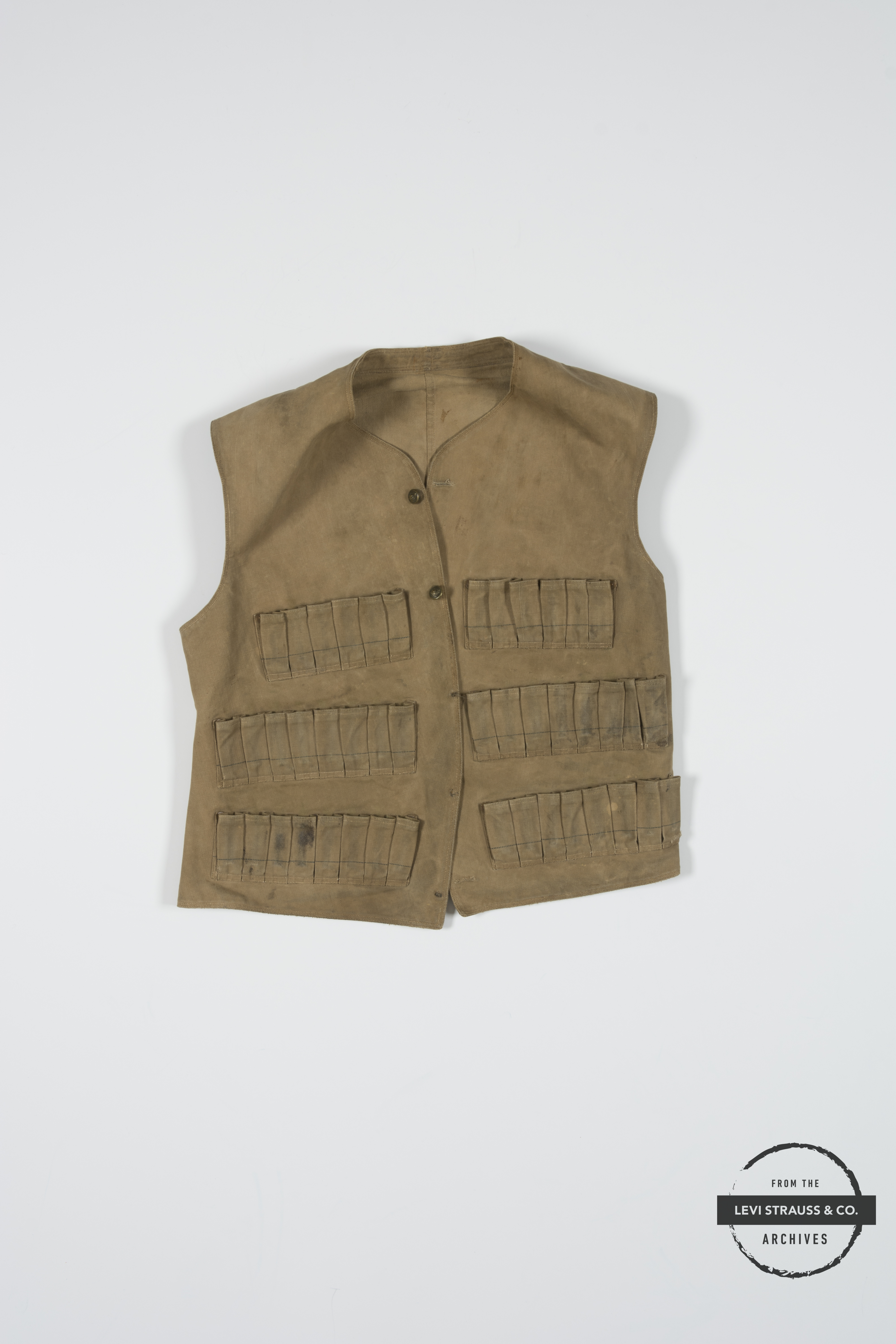 Working men, including miners, railroad engineers, stevedores, carpenters, blacksmiths, and cowboys, were among the first people to wear Levi Strauss & Co. riveted clothing. But did you know hunters were also among this early group of customers? To accommodate their ammunition-carrying needs, LS&Co. created a vest with individually riveted pouches to store single shells.
The hunting vest holds the distinction of having more rivets than any other LS&Co. garment — a total of 50 per vest. Each rivet bears the 1873 date: when Jacob (J.W.) Davis and Levi Strauss & Co. received a patent for the first riveted pants.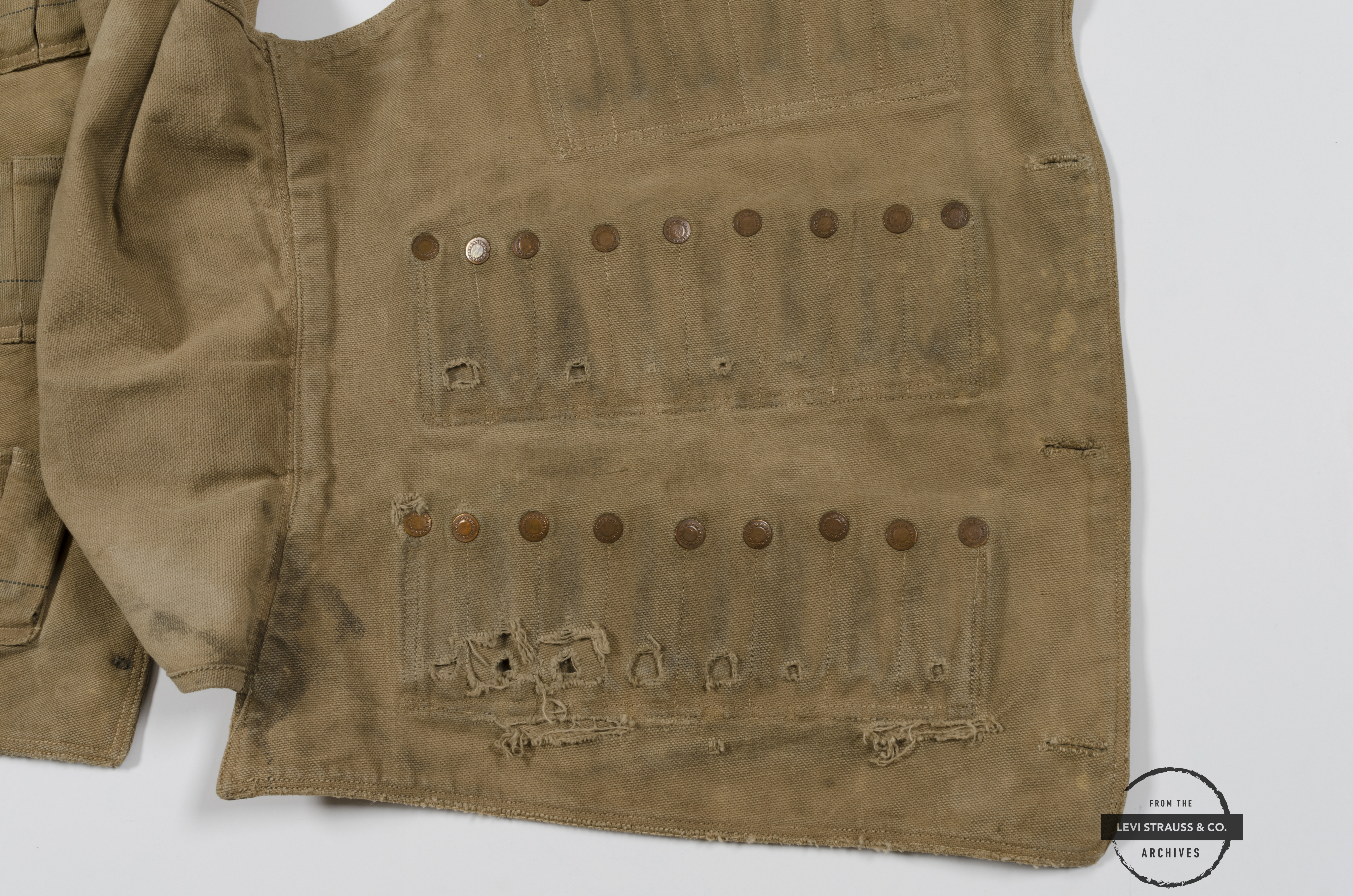 This 1880-era duck cloth hunting vest is one of many historic items in the LS&Co. Archives. Stay tuned throughout the year for more cool top finds straight from our Archives, and watch this video for a closer look at the Levi's hunting vest: