January 22, 2016
Yep, you read that right. This spring, the Levi's® brand is introducing a new fit for women: the Wedgie.
From "fit safaris" to design partnerships to bespoke customization, our company is dedicated to putting the consumer at the center of everything we do. Just like the 501® CT, which was inspired by how people are actually wearing them, the Wedgie fit takes its cue from our fans.
"The Wedgie is inspired by women that were downsizing a vintage 505® and wearing it very close so that it cups their backsides — hence the affectionate and cheeky name," said Jonathan Cheung, SVP of global design.
Building on the heritage of the iconic 505™ jean, the Wedgie fit has a high rise to accentuate the waist, a snug fit through the hips and — most importantly — the back pockets are tilted inward slightly to create the ultimate "mom butt" (yes, you read that right too!).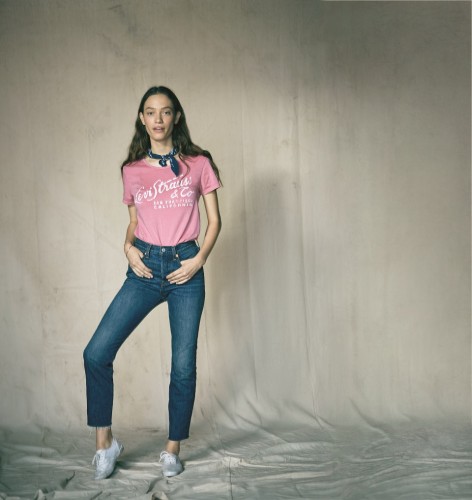 A cropped, slightly tapered leg and low-stretch denim fabric create the lived-in feel, and a button fly channels the aesthetic of the iconic Levi's® 501® jean. The fit will also be available in shorts so you can rock it year-round.
So when does one wear a Wedgie?
"There's an Italian word, spiritoso – often used in music, which captures it. It means witty or cheeky – an element of fun. The Wedgie is for those moments you want to feel like that and have something closer to your body," Jonathan said. "And know that you're going to raise a few eyebrows."
Available in Levi's® stores and on  Levi.com you can also see what fashion sites & blogs Glamour, Pop Sugar, The Zoe Report, Who What Wear are saying about the Wedgie.
For more on this and other stories, follow us @LeviStraussCo.
Like this story?
Sign up for the Unzipped newsletter to get the best of the Unzipped blog — company news and views, employee profiles, innovation and sustainability stories, behind-the-scenes and Archives highlights — sent straight to your inbox weekly.