August 10, 2015
When the Levi's® team goes on safari, they bring along hundreds of pairs of jeans.
Now, to be fair, these aren't safaris in the traditional sense of the word, rather they are "fit safaris" — completed by a seasoned team of Levi's® designers, merchants and technicians. The most recent of these journeys had a unique goal: To create the perfect pair of women's jeans that would meet the needs of ladies everywhere.
Asked and Answered
The idea for fit safaris came several years ago, when LS&Co. was transitioning to a global structure. At the time, the business was running product development centers all over the world, each creating regionally-specific garments.
Wanting to simplify and streamline, LS&Co. decided to move to a truly global model. A first step in trying to create global products was to examine the existing regional variations. Hundreds and hundreds of products were brought to our San Francisco headquarters so the team could compare fits across countries and continents.
As information began pouring in, it quickly became clear that crunching numbers and measuring garments wasn't the answer.
"We decided the best way to understand global needs would be to actually go talk to consumers in many different places," said Kris Tulin, LS&Co.'s senior director of ideation and design development, who oversees the brand's global fit safaris.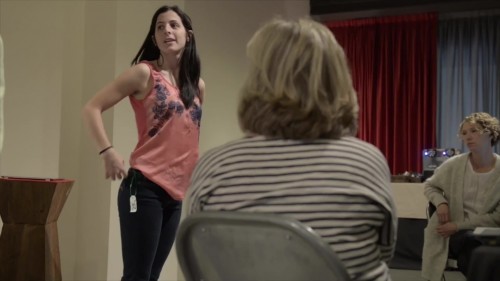 Getting Real with Ladies in Levi's
When it came time to redesign its women's denim collection, the Levi's® team knew global fit safaris would be the best way to find out what women really wanted from their jeans. So they took to the friendly skies to find out. The team was constantly on the move, following an itinerary that included stops in Paris, Chicago, San Francisco, Hamburg, Beijing, Tokyo, Barcelona, Guangzhou, Shanghai, and Stockholm.
They heard from women of many shapes, sizes, and cultures, as they tried on and talked about jeans.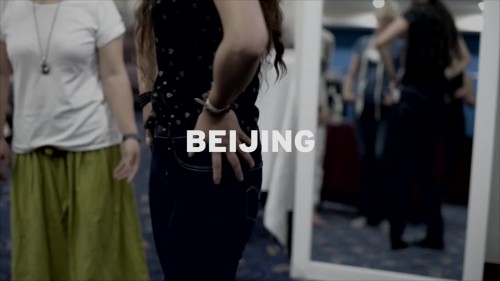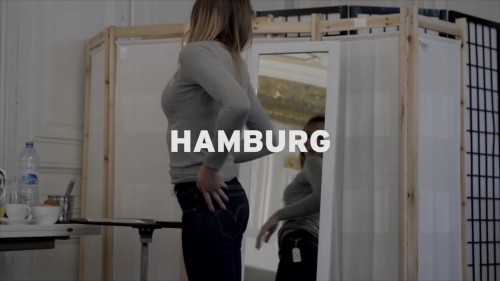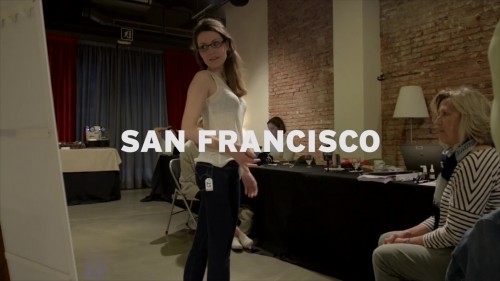 Meeting with 16 to 20 consumers a day, the team spent roughly 30 minutes with each woman. During these half-hour meetings, participants were measured by technicians, they tried on jeans, and they filled out a questionnaire. Then, they had the opportunity to share feedback about what could be done to make the perfect jeans for them.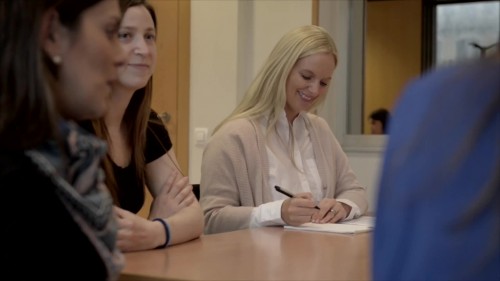 The close collaboration between the Levi's® team and consumers was rewarding for all involved.
"It was so helpful to receive direct feedback from our consumers," Kris said. "And having a cross-functional team participating in the sessions was huge — we all heard the same version of the truth and things weren't getting lost in translation."
Acing the Test
As for results and findings, there were no ifs, ands, or buts about one thing in particular. No matter the city, women wanted their jeans to fit like a glove. Some women said they wanted jeans that, to put it bluntly, made their butts look good. Conversations also tended to veer towards the high- versus low-rise debate, leg opening (i.e. how skinny should a skinny jean be), as well as the pros, cons and ideal dimensions for back pockets. Fabric, the team found, was a key factor when it came to finding the right fit — ladies wanted fabric with great hand-feel and comfort, but that also looked amazing.
The other commonality that spanned geographies? The sheer joy that comes from finding a great fit.
"When we got women into the perfect pair, you could see just see it on their faces," said Kris. "Like, 'Wow, I've never had jeans fit like this or feel like this.'"
When it came down to it, consumers were more than willing to share their opinions and talk about their ideal jeans. They appreciated having their voices heard.
"Consumers were so excited to learn that we were the people actually responsible for creating the product and that the company wants to hear their honest feedback," Kris said. "They get really excited about being part of the process."
The most rewarding part of all? "We knew we had gotten it right when the women asked where they could buy them," Kris said.
Well guess what, now you can! Try out the New Women's Denim Collection for yourself and see what all the buzz is about.
Like this story?
Sign up for the Unzipped newsletter to get the best of the Unzipped blog — company news and views, employee profiles, innovation and sustainability stories, behind-the-scenes and Archives highlights — sent straight to your inbox weekly.