January 6, 2014
In case there was any doubt, it's clear that Dockers® clearly plays well with others, particularly renowned designers.
Check out the collection from the finalists in this year's Best New Menswear Designers in America competition … and you'll see.
The competition was in partnership with GQ and the Council of Fashion Designers of America (CFDA). And the collection is now on sale.
Where, you ask? At select Bloomingdales stores in the United States and Dubai, on Bloomingdales.com, and on Dockers.com in the US, France and the United Kingdom.
Highlights? We got 'em…
GQ 2011 Best New Menswear Designers in America winner Alexander Wang's urban take on the khaki trend: a pant featuring directional seaming details. The pants are cut from a khaki twill that was "slate gray" garment dyed for a weathered look and feel: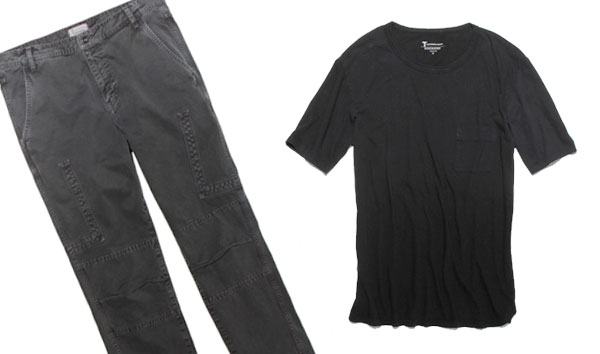 Nominee Patrik Ervell's crisply pressed khaki pant, featuring a series of stitched-down pin-tucked pleats that create volume at the top, evolving into a severely tapered leg: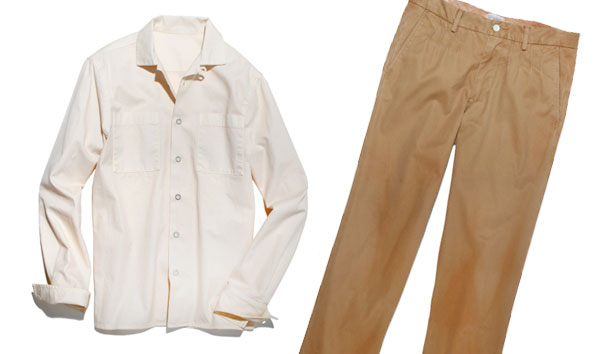 Nominee Michael Bastian's military-inspired, smart, slim chino cargo style. The look was inspired by a photo of Bastian's two uncles from World War II: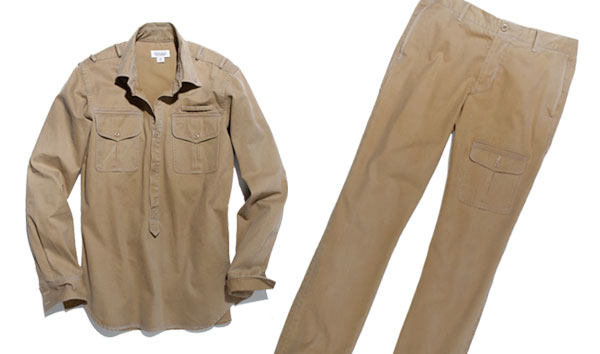 Nominee Riviera Club'sdistressed heavy weight khaki is inspired by the Jack Kerouac novel Big Sur. The pant is fully lined in a striped oxford shirting fabric that is visible when cuffed: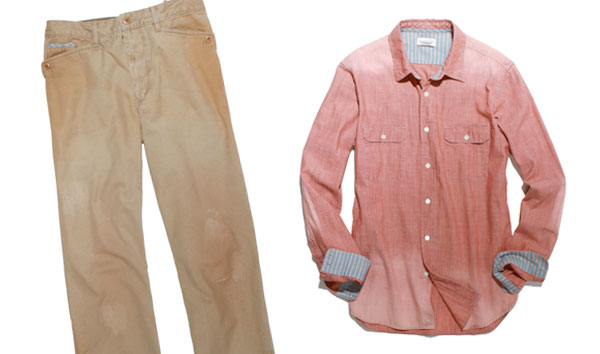 Nominee Miller's Oath's beautifully pressed chino that comes creased, cuffed and detailed with functional yet dressy, fit-adjusting waist-side tabs and a higher waist: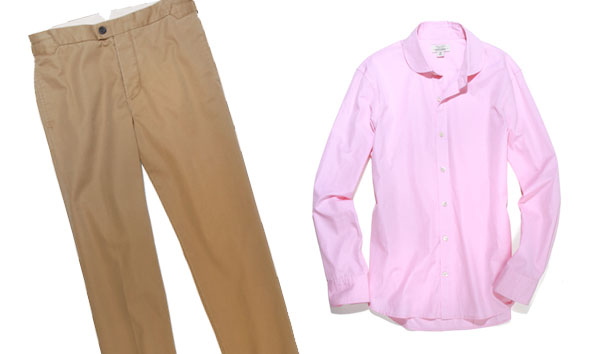 Nominee Warriors of Radness's surf-inspired, front-pleated muscle pant that sports a fabric hook-and-loop, side-fastening waistband and elasticized cuffs. The pant is reminiscent of a style bodybuilders popularized during the 80s: