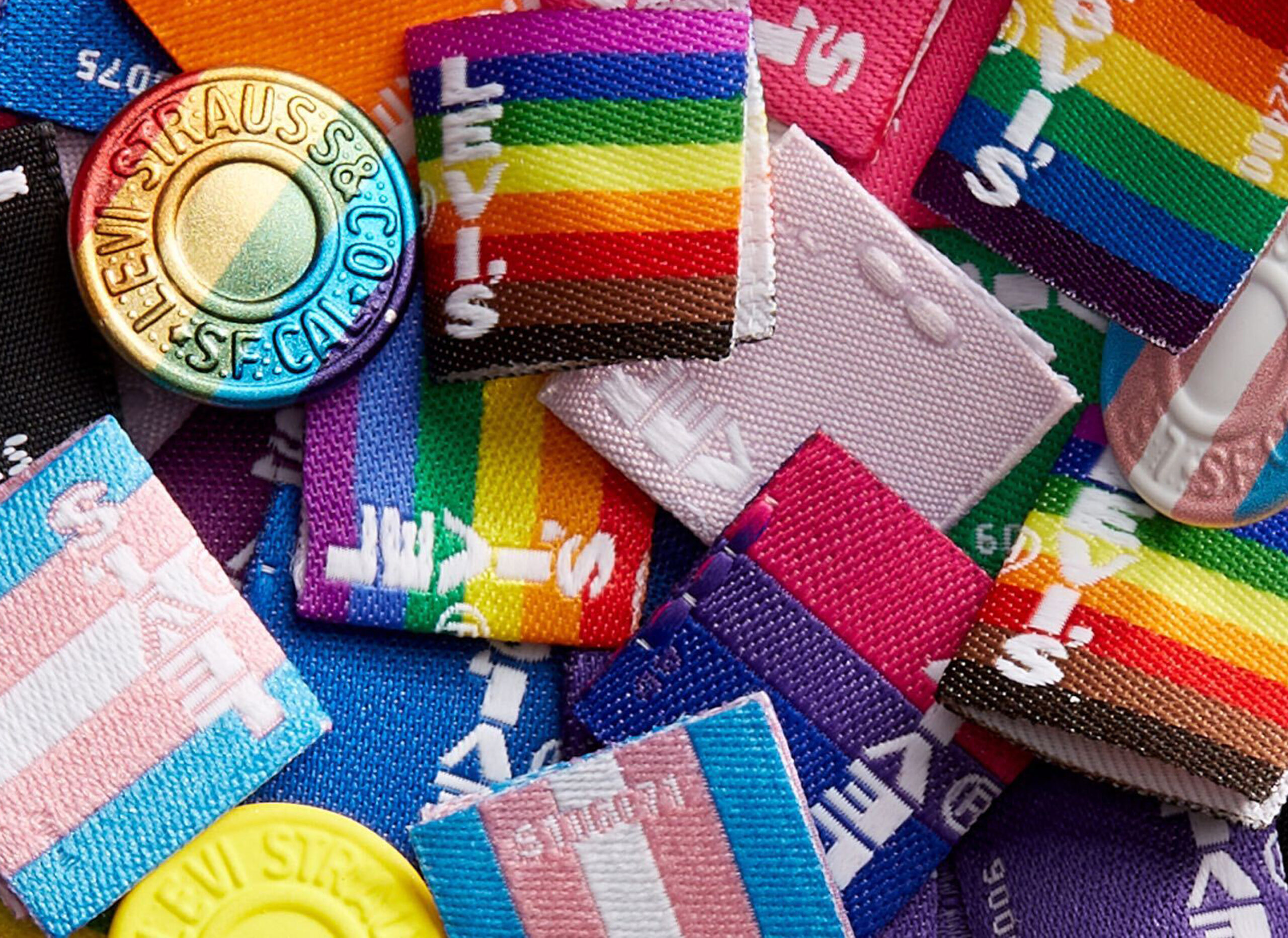 We've laid the foundation and are driving our culture of inclusion and belonging to deliver the best experience possible across our employee life cycle.
Denim Table Talks
Truths, stories and new perspectives to bring us together: Another forum we leverage for sharing and social listening is our bespoke DE&I speaker series, Denim Table Talks. This quarterly series is hosted by the DE&I team and features thought leaders, activists and employees having timely, honest and provocative conversations about identity, culture and current events. These one-hour conversations include curated questions that encourage guests to share their stories, challenges, truths, and passion for fashion.
In 2021, we sat at the table with:
Haben Girma, a human rights lawyer, disability justice advocate, and the first Deafblind graduate of Harvard Law School.
Oge Egbuonu, producer, director, filmmaker (Eye in the Sky, Loving and Invisible Portraits), podcaster, author and fashionista.
Zainab Salbi, a celebrated humanitarian, author, and journalist, co-founder for DaughtersforEarth.com, Chief Awareness Officer at FindCenter.com, and host of Redefined podcast.

Seen & Heard & Amplified
The inspiration heard around the world! The opportunity to bring employees together virtually to be vulnerable about our struggles, learn from each other, get inspired by incredible speakers and hear from key LS&Co. leaders is what Seen & Heard is all about. Our annual virtual women's conference (which is open to all employees regardless of gender, identity or level) is one of our most beloved traditions and offers exciting opportunities for collaborative listening, learning and resilience building.
In 2021, our theme was "Seen & Heard & Amplified" as we recognized the opportunity for lifting women's voices after more than a year of navigating a punishing global pandemic that had a disproportionate impact on women and marginalized communities.
Our speaker line-up was electric and inspirational! Some of the speakers who most resonated with our employees included:
Claudia Romo Edelman, Global Mobilization Expert and Latina Social Entrepreneur. Marketer for social causes, advocate and catalyst for change.
Maya Enista Smith, the first Executive Director of Lady Gaga's Born This Way Foundation.
Wade Davis, former NFL player, thought leader, public speaker, and writer on gender, race, and orientation equality and Vice President of Inclusion Strategy for Product at Netflix.
Cindy Gallop, radically innovative business consultant, career coach, keynote speaker, tech entrepreneur, influencer, partner, world changer. Also known as "the Michael Bay of business."
Seen & Heard & Amplified 2021 inspired discussions around using your voice, overcoming challenges, navigating change, asking for help and looking within to our LS&Co. community for resources and connection across functions and markets. Some of our employees' most valuable takeaways and sentiments from this year's conference:
"It's okay to not feel 'on' all the time, but that I am worthy of putting myself and my needs first."
"Being able to learn concepts that I could immediately apply to both my work and personal life is very valuable."
"The need to reflect and find my worthy dragon (how I define success on my own terms) — to think about what I want my life to be like, how I want my life to FEEL."
"Using my voice and not diminishing my own point of view to make someone else feel more comfortable."
Taking Action & Honoring Sacrifice
The Day of Understanding and Day of Enlightenment:  In 2017, our CEO Chip Bergh, signed onto the CEO Action for Diversity & Inclusion. This is a pledge signed by over 2000 member organizations across 85 industries and represents a commitment to equity by over 13 million employees.
This initiative was founded on a shared belief that diversity, equity and inclusion is a societal issue, not a competitive one, and that collaboration and bold action from the business community – especially CEOs – is vital to driving change at scale.
As part of LS&Co.'s commitment, each year we participate in The Day of Understanding. This special, one-day event brings employees together to participate in candid conversations that generate empathy, build cultural competence, and provide opportunities for learning and sharing. In 2021 our day consisted of:
A deep dive into our new global DE&I strategy and employee Q&A
The first True Blue listening session with Latinx employees
A racial healing session facilitated by Dr. Jamila Codrington, licensed psychologist and racial trauma expert
An overview of our new University Recruiting Strategy
Our first edition of Denim Table Talks, featuring Oge Egbuono, preceded by a screening of her documentary (In)Visible Portraits
This year for the first time ever, we also participated in the Day of Enlightenment, a day established to honor the life of George Floyd – whose murder became a catalyst for a worldwide movement in support of Black Lives, inclusion, racial justice and equality.
On this day, we suspended all product-related posts on our brand social channels and shared a message of solidarity for equality, acknowledging how much work is still to be done to achieve racial equity and justice. Internally, we sent a message of remembrance to employees encouraging them to take action for inclusion by visiting our Giving Back Portal and supporting one of many organizations advocating for Black Lives and racial justice.
More About Building an Inclusive Culture