March 14, 2022
Ask Rajiv Lahens about his job and he'll be the first to tell you, he doesn't do work, he does style.
While Rajiv spent a good portion of his career in advertising, it wasn't until his stint with Calvin Klein in the late 2000s, where he helped reinvigorate the brand, that he really tapped into his passion. "I was like, 'Oh, this is what I do.' That is not work to me, it's a world that I love … and my love is style,'" he said.
Rajiv is now putting that passion to work with Dockers® as global creative director for the brand. We sat down with him to talk about what excites him about the work at hand and what he envisions for the brand synonymous with khakis, "Casual Fridays" and taking a renewed approach toward a California casual lifestyle aesthetic.
What drew you to the role and to the Dockers® brand?
Rajiv: Well, to give you a bit of my backstory, I've always been driven by style because when I was a kid, I was an awkward kid. And so, style for me was the one thing that I found that could help me get across who I thought I was, like my personality. And I just always loved clothes. It allowed me to express myself in a way that felt truest to me and who I was as an individual. So, when I got my first job, And I ended up working at all these clothing companies because that's where I felt most like myself.
Dockers® to me is a brand that has a story to tell that we just haven't told yet. As a creative person, it felt like the ultimate challenge, a really great challenge. It's an incredible opportunity to help shepherd the brand into that next chapter of what it can be, to really reach that potential. I want the story to not only to be about how great of a brand we are based on the things we're doing in the world, either from an environmental standpoint or just caring, but that we also are stylish. I just want the world to see how cool the clothes are. Once you touch it, it's kind of undeniable that the brand is doing something really cool and not sacrificing quality.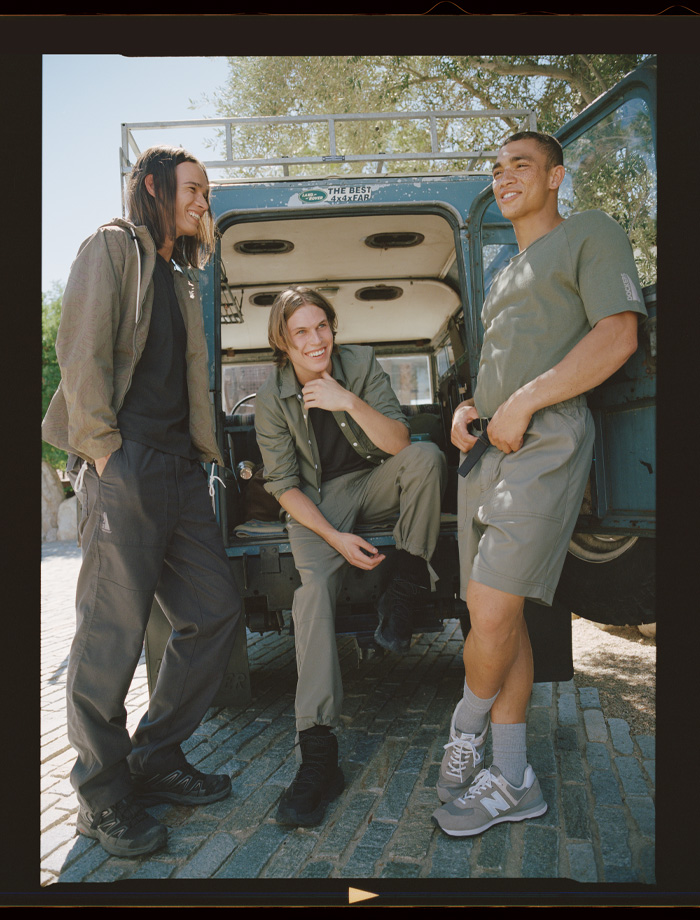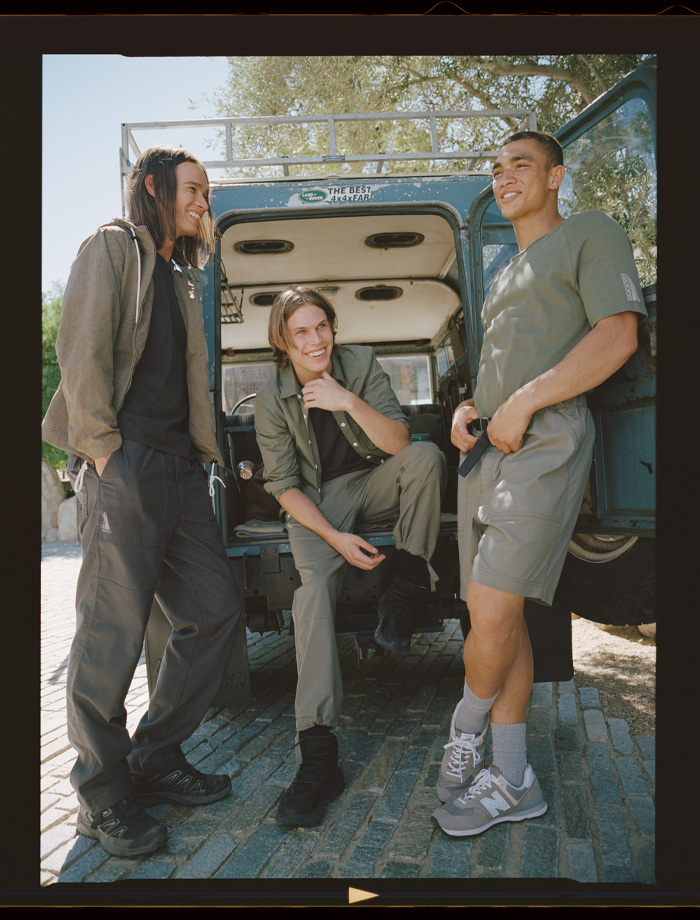 What is your vision for the brand — what's the opportunity you see before you?
With California being a big part of the brand ethos and current identity, the way I see California is beyond just a place. Let's assume most of our audience has never been to California or won't make it to California. How do we transport them to the head space that is California? How can you take that as an idea beyond just a place and give it to people as a lifestyle? All of us can use a little bit more chill, a little bit more cool, a little bit more of that casual way of living that doesn't feel so heavy and loaded, but make it feel aspirational. That to me is a great story to tell, but we will tell it through the lens of people that are shaking up the world and doing really interesting things.
We talk about this "Golden State of mind" — this is the Golden State, but if you can be golden, what does that look like? It's a very fertile space for us to play in, to take people to California the mindset, not just a place. We're starting to do this in terms of how we present ourselves from a visual standpoint to the point of aspirational, like capturing our imagery in a very real and aspirational way. It's been really beautiful working with creators, photographers, directors, storytellers that fit our identity and belief system but can also lend their artistic approach to our visual and storytelling identity.
The brand has gone through a series of transitions from a marketing and a target consumer standpoint. How would you describe the Dockers® aesthetic today?
We are a khaki brand, born out of khaki, but there's like a whole culture born out of khaki or that was inspired by khaki or that wore khaki. And so, being the innovator in the category, all ships rise, right? So, if Dockers® does well, the rest of the khaki category also does well.
We are part of the past of khaki, but we're also part of the future of khaki and what it looks like for new consumers to be part of the khaki conversation. This includes growing our women's business, which is an incredible opportunity for us and something that's currently happening.
What else can consumers look forward to in the coming year?
We're putting a lot more intent behind who we collaborate with and building a sandbox of people we want to hang out with as a brand. You'll also see us be a little more intentional from a visual standpoint in terms of how we curate our image, how we evolve that brand voice. You'll see that come through and you'll also see the storytelling expand.
What is it ultimately about what you do that really drives you?
I think it was ad legend Hal Riney who said something to the effect of: The scary thing about creativity is that you get paid to be creative. And what that means is every day you wake up and you don't know where your ideas are going to come from. I think as creatives it's really cool when you land on an idea that is inspired by some amalgamation of everything that you've experienced in life. It's like everything that you've tasted, everything that you've like seen in a photo, in a magazine or a movie you've watched, and it becomes an idea that you put into a deck or a presentation, you sell the idea and you make it. And then it goes from this thing that you can't touch to a very real, tangible, produced idea. As a creative, to be able to get paid to do that is so fun.