November 15, 2021
The Levi's® Music Project is soaring to new octaves with an official relaunch. The project kicked off earlier this month with artist Khalid and a new focus on providing music education through digital platforms to reach a global audience.
The revamped program is now digital and social first to reflect the new way that people learn, and it is extending its reach to emerging artists through YouTube and Discord, an online destination that is home to a thriving musician community and connects groups of people together by interests.
Of course, the program remains true to its roots — it is still music-education oriented, still community focused and still created by artists for artists.
"The Levi's® Music Project is extremely close to my heart," said Chris Jackman, vice president, global marketing. "When we launched Levi's® Music Project in Brooklyn over six years ago, we saw and felt the impact we could make on a community by giving access to the music education and technical equipment they needed to pursue their passion. To see this once-local program evolve to reach a global, unlimited audience online is incredible."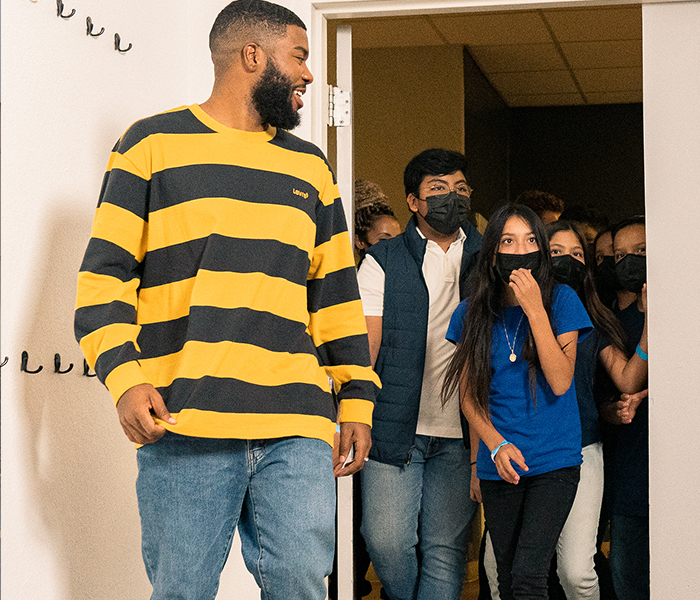 Together with Khalid, his nonprofit, "The Great Khalid Foundation," and several partners, the Levi's® Music Project outfitted a brand-new dedicated music room at the Boys & Girls Club of El Paso, one of his favorite nonprofits in his hometown. It comes equipped with state-of-the-art tablets, music software, headphones, instruments and gear. The children also received hands-on insight from Khalid into music production.
The program has also shifted its focus to be more global. Now students can learn from artists around the world. Tapping into the community of musicians on Discord, Khalid — along with a roster of 15 international artists — will mentor emerging artists on the platform with tools to build skills, tackle collaborative challenges and make connections with the global Levi's® music community. These video lessons and in-depth conversations with artists will then be shared with the brand's community of fans on the Levi's® YouTube channel. The added bonus of the digital component makes it so the music education content can continually be referenced and used by more than the kids at the Boys & Girls Club.
"The beauty of creating an online music community is that it allows us to connect mentor artists with young emerging artists located in any part of the world. Using technical platforms enables music education and learning without the physical restraints of being in the same room," said Shri Pendakur, manager, consumer marketing. "Our team went back to the teachers at Stax Music Academy in Memphis, where the Levi's® Music Project launched with Justin Timberlake, to teach the kids in El Paso basics of music production via Discord. The digital approach will help us support more music communities globally, reach a wider audience of emerging artists and create a community that is for artists by artists and supported by Levi's®."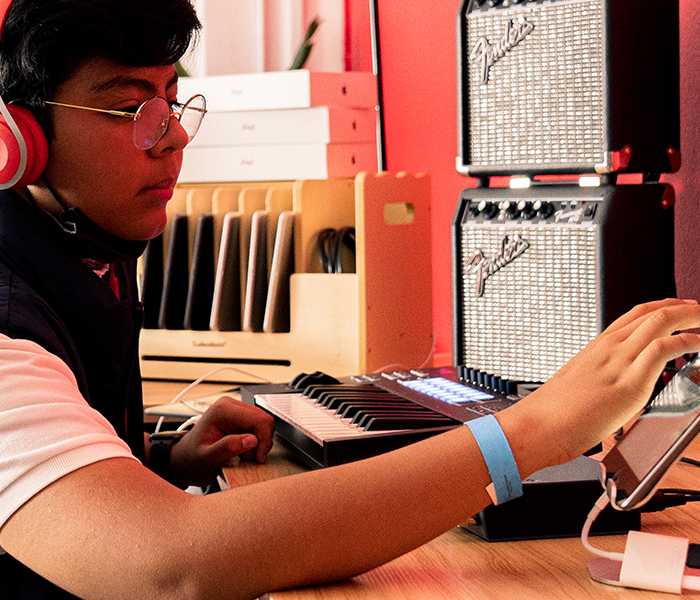 Additionally, Khalid recently challenged all music-makers to remix his hit "Better" and provided his vocal parts and stems on the Levi's® Music Project Discord server. The El Paso Boys & Girls Club kids can use their recently gifted iPads and the lessons from the teachers at Stax Music Academy to create their version of the song.
On TikTok, he's challenging people to create a music video to his song with a focus on their own hometown and what makes it special. Khalid's project will culminate in a music video, a global collaboration featuring the top "Better" Remix Challenge submissions and footage shot by the Boys & Girls Club of El Paso.
"Music and Levi's® have always gone hand in hand," said Mark Foxton, senior director, global partnerships & collaborations. "As we saw music education funding significantly decrease around the world, we knew there was a space for Levi's® to give back to this community and make an impact. The Levi's® Music Project helps fill the void by educating, supporting and inspiring the next generation of artists."
Globally, the brand plans to roll out localized Levi's® Music Projects that connect with relevant and cutting-edge artists. These artists include Mabel in the U.K., Skepta and Rosalía in Spain and more. Be sure to follow the Levi's® social handles to learn more!