February 11, 2021
With Lunar New Year celebrations underway across a number of our markets in Asia, a new year and a new dawn are upon us. In this extraordinary Year of the Ox, tenacity, leadership and courage are key to exploring the unknown in these trying times.
This Lunar New Year, we celebrate this spirit of discovery and progress with the reintroduction of Levi's® Red. First launched in the late 90s, Levi's® Red intended to craft the next denim zeitgeist. There could perhaps be no more relevant time than now to tap into that same spirit of originality and progress. Building on the original ethos of Levi's® Red, we invite those authentic and pioneering spirits to be inspired by the past while looking to a more hopeful future.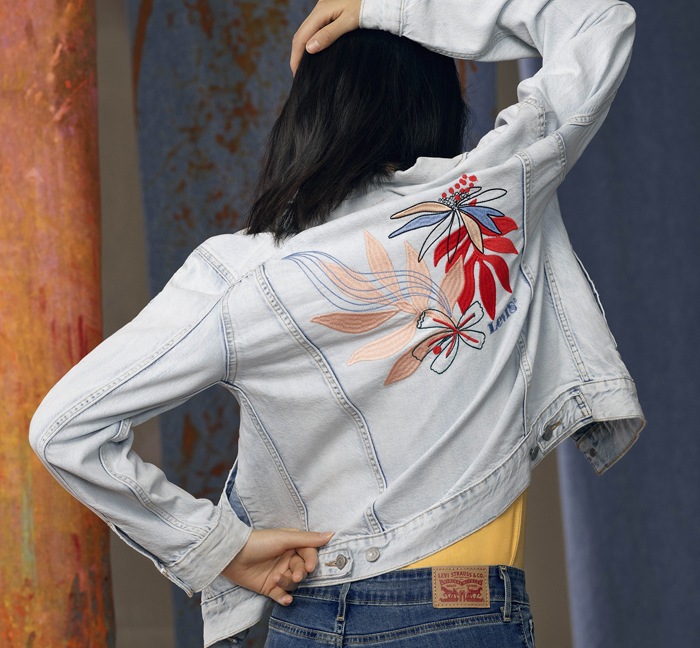 The Levi's® Red collection this season takes inspiration from the range first offered in 2003. The product draws from our workwear roots, with updated silhouettes to reflect the season's key idea of Loosen Up, coupled with styling details made relevant for today. Product iconography and details are rendered in red and gold — a salute to Lunar New Year festivities. Most importantly, the Levi's® Red collection is an integral part of our Style & Sustainability platform, with products crafted using cottonized hemp — bringing incredible relevance, meaning and depth to the collection.
Launched in the Greater China and South East Asian markets in January, Levi's® Red has been off to a strong start. The initial launch in mainland China included a special collaboration with the iconic Feng Chen Wang, and a creative campaign that featured Chinese supermodel Liu Wen and up-and-coming Chinese band Mandarin. Top-selling products include the Loose Straight and High Loose fashion fits for women, the Taper and Stay Loose fits for men, the Levi's® Red Tees and Trucker jackets, and the gold selvedge programs in the men's Taper and women's High Rise Boyfriend fits.
"What makes this year's launch of the Levi's® Red collection particularly special is the fact that it stays true to an authentic Levi's® spirit, remains confidently rooted at the key intersection of Style & Sustainability, and is hyper-relevant to local culture and tradition," said Vishal Bhalla, VP Merchandising AMA.
Following the first wave of release, Levi's® Red launched in Japan and other select markets in early February. The launch efforts are helping to reconnect the new edition of Levi's® Red with loyalists and new consumers alike.
The rich storytelling and close cross-functional integration have helped get Levi's® Red off to a strong start. Prelaunch buzz in Japan has far exceeded prior benchmarks, with momentum expected to continue as we get deeper into the season.
The Levi's® Red collection is now available in all major markets including mainland China, Japan, Taiwan, Hong Kong, Indonesia, Singapore and Malaysia.