July 26, 2019
At close to 7,000 square feet across three-levels, the new Levi's® flagship store in Tokyo is an updated, modern expression of the classic, timeless Levi's® brand. The steel building façade and a grid of round, indigo prints on the glass express the quality and craftsmanship of denim customization while visually connecting the consumer to the breadth of the space from the streetview.
Located on Cat Street in the heart of the Harajuku district, well-known as being a center of Japanese youth culture and fashion, the store embraces the neighborhood vibe via the work of local artists, creating an environment for consumers to relax, shop and celebrate the community.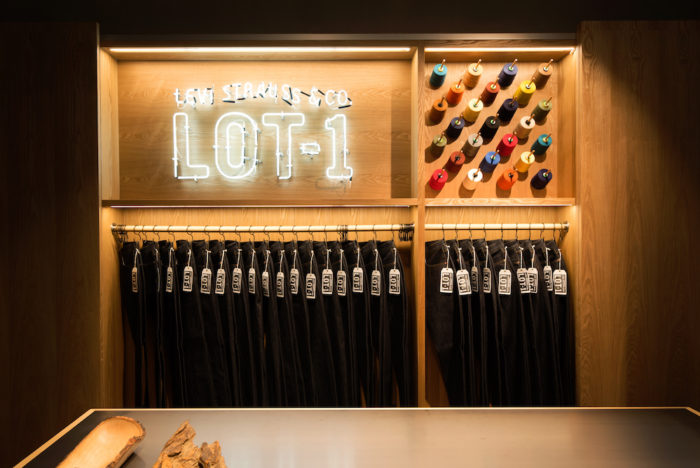 The new store comes with a full-service Tailor Shop where consumers can have their clothes embroidered, tailored, hemmed and repaired, but the pinnacle expression of the Levi's® customization experience comes in the form of the Levi's® Lot No.1 program, which is being offered for the first time in Asia. Lot No. 1 consumers will consult with our master tailor, Mio Yamamoto, who will then work meticulously to hand-craft a pair of custom-made Levi's® jeans.
"For many people in Japan, jeans are more than just blue casual pants. We often hear of denim lovers in Japan wanting to buy jeans with a story, something they can connect with," said Chip Bergh, President and Chief Executive Officer of Levi Strauss & Co. "Our direct-to-consumer and global marketplace strategy continues to pay off as we continue to invest in truly unique consumer experiences that emphasize customization, denim leadership, originality and the authenticity that only Levi's® can claim.
"That's why we are launching the Lot No. 1 program in the Harajuku Cat Street store, the first of its kind in Asia and only the fifth in the world," Chip added. "It is the ultimate expression for personalization with consumers being able to create one-of-a-kind jeans."
You will also be able to find our premium collections in store, including Levi's® Vintage Clothing, Levi's® Made & Crafted, Levi's® Authorized Vintage, Made in Japan and Iconic 501® jeans.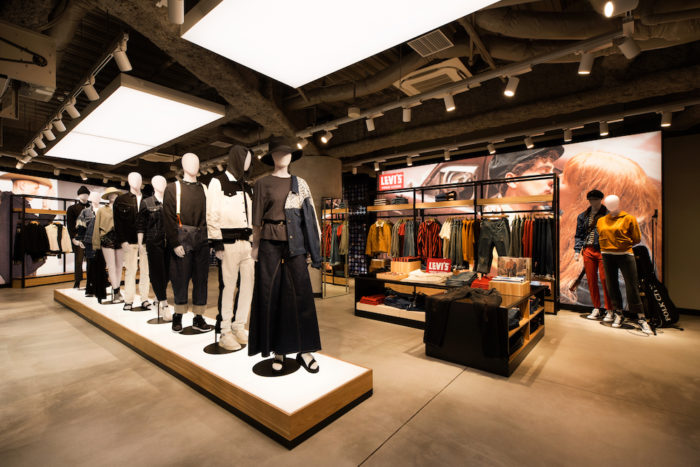 Over the next four weeks, the brand will bring the overarching theme of music and culture to its new store, serving up a variety of events and activities. From in-store live music showcases to limited customized product and in-store pop-ups, consumers will get to experience the meaning of authentic self-expression and originality. The Levi's® Harajuku Flagship Store will also be collaborating with various Japanese artists and you can look forward to getting your hands on some exclusive Made-In-Japan products.