July 1, 2019
Watch any movie or TV show from the 1980s and you'll see a decade awash in Levi's®. For contemporary proof, look no further than Netflix's hit series Stranger Things: Set in the 1980s, the characters regularly sport Levi's® products.
That's why it makes perfect sense that Levi's® has partnered with Stranger Things on a collection of men's and women's products, many of which will also be worn by two fan-favorites on the show – the characters of Eleven and Dustin – in Season 3.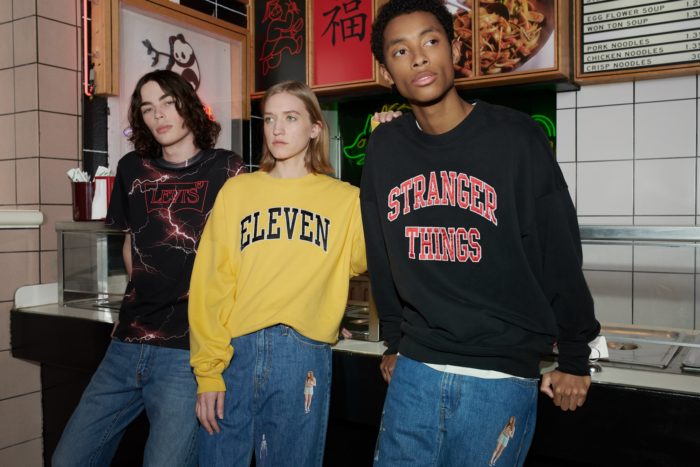 In working with the Stranger Things wardrobe team, Levi's® leveraged its Archives to create period-correct looks for 1985, when the season is set. The Levi's® design team also collaborated with the show's costume designers to create authentically replicated Levi's® looks for Eleven and Dustin. Not only will these full looks appear in the show, they'll also be available for purchase as part of the Levi's® x Stranger Things Fall/Winter '19 collection, available in store and online starting today.
Eleven's looks include the Aztec Print Shirt and the El Pleated Jean, while Dustin wears the Trucker Cap and 'Camp Know Where' graphic Ringer Tee. Consumers will also find tees and hoodies with Stranger Things graphics and phrases, jeans and Truckers with character images, and upside-down patches and red tabs—a nod to The Upside Down. A collection highlight: The 'Strange-Wing' tee created just for the collection.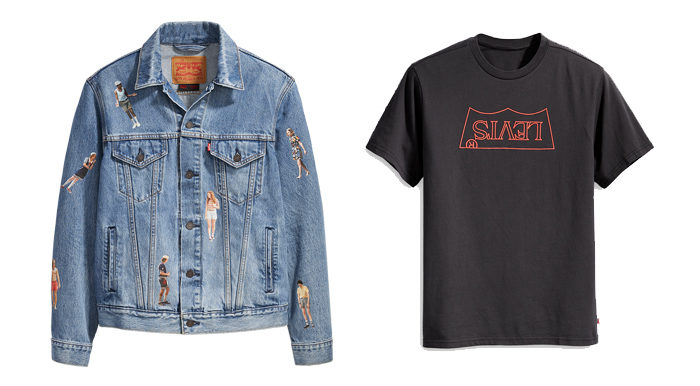 Fans of the show will understand SVP of Innovation Jonathan Cheung's visceral reaction to the collab. "When the Stranger Things opportunity slid across my desk, my nose started to bleed," he says. "Being able to work on some of the costumes with their amazing designers was another level of collaboration."
Adding to the authenticity of the campaign, the Levi's® brand shot imagery for the campaign on the scene of the Hawkins Starcourt Mall, the set and primary backdrop of Stranger Things, Season 3.
Grab items from the collection online at levi.com and in Levi's® stores now.