December 21, 2018
We're highlighting the best of the best of 2018 from our Unzipped coverage, featuring everything from our biggest business launches to key stances we took on this year. Learn more!
Introducing Project F.L.X.
When we announced Project F.L.X., our transformative new operating model that automates the jeans finishing process, it was instantly recognized as an industry changer. Traditionally, denim finishing – which creates worn, faded design elements on jeans – has been a highly manual, labor-intensive and chemical-reliant process. Project F.L.X. radically reduces time to market — and puts us on a path to eliminate thousands of chemical formulations from jeans finishing. In short, Project F.L.X. delivers a cleaner jean that better adheres to the Levi's® standards of craftsmanship, quality and authenticity.
Levi's® Makes a Splash in Mexico, Canada & Times Square
This year, the Levi's® brand blew open the doors on three major flagship stores in premiere shopping destinations – the historic Madero shopping district in Mexico City, Mexico; Toronto, Canada at the Toronto Eaton Centre, one of the busiest malls in North America; and in Times Square, the heart of New York City. Each location offers the very best in store design and product assortment alongside a world-class consumer shopping experience.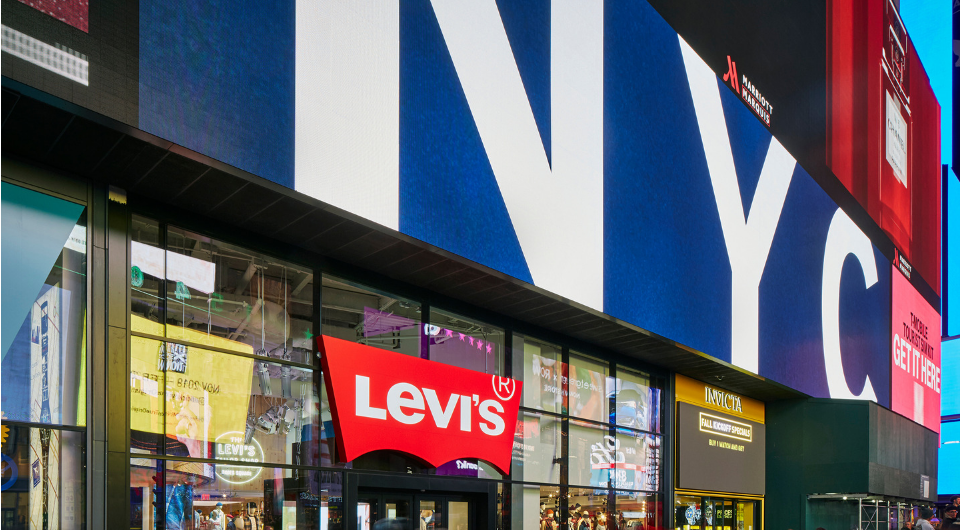 We Landed on Fortune's Change the World List – Again
Once is an honor – twice feels like an accomplishment. For the second year in a row, Levi Strauss & Co. was named to Fortune Magazine's "Change the World" list – this time for our Screened Chemistry program and continued efforts to remove chemicals from our processes through breakthrough innovations like Project F.L.X. The honor came a year after Fortune recognized our Worker Well-being program, which has set a new industry standard for improving the lives of the millions of people who work in the factories that make the clothes we wear, giving them the tools to thrive at work and beyond.
Dockers® Goes Old School With Throwback Logo
The iconic anchor is back! Dockers honored its heritage as the khaki authority by bringing back the original brand logo. Established in 1986, Dockers® quickly secured its place in menswear by defining what it meant to dress "business casual," establishing Casual Fridays in the early 1990s with its trusty "Guide to Casual Business Wear." By tapping into its roots, the brand is moving forward in redefining how men dress – and giving them the confidence to seize any opportunity with the right outfit.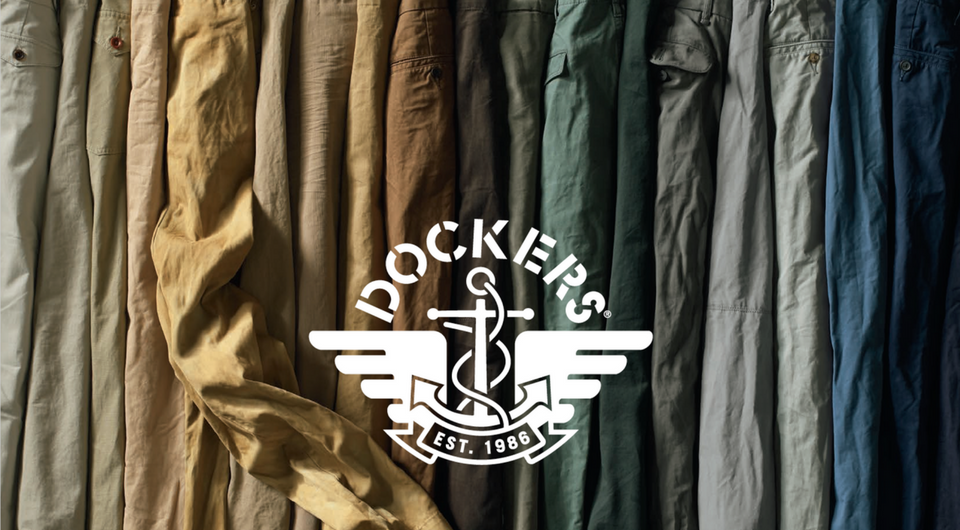 LS&Co. Steps Up Its Climate Commitments
This summer, we announced a new climate action strategy committing to reduce our carbon emissions by 90 percent in our owned-and-operated facilities and by 40 percent across our global supply chain, and draw 100 percent of energy in our owned-and-operated facilities from renewable sources – all by 2025. By setting aggressive targets, LS&Co. is helping to set new standards for the apparel industry and acting in accord with the goals of the Paris Climate Treaty – to keep global temperatures from rising more than 2 degrees Celsius. Why? Because we know it is our responsibility, both as a corporate citizen and a sustainability leader, to tackle our climate impact and set an example for others.
LS&Co. Takes a Stand on Gun Violence Prevention
As an iconic global company, we know that what we say and do matters. That's what motivated us to pledge support for gun violence prevention in three ways: our newly-established Safer Tomorrow Fund;
partnering with Everytown for Gun Safety and executives from the business community; doubling our usual employee donation match to organizations aligned with our Safer Tomorrow Fund.
"As business leaders with power in the public and political arenas, we simply cannot stand by silently when it comes to the issues that threaten the very fabric of the communities where we live and work," wrote Chip Bergh, LS&Co. president and CEO, in an op-ed for Fortune this year. "While taking a stand can be unpopular with some, doing nothing is no longer an option."
Getting Out the Vote
We went all in on getting out the vote in 2018. Kicking off with our CEO's pledge to make "Time to Vote" for our employees, which ensured they could take the time they need to participate in the election, we also teamed up with Rock the Vote and with Headcount.org to drive voter registration. Additionally, the Levi's® brand launched its VOTE campaign spanning TV, digital, social, limited-edition product like the "VOTE" T-shirts seen on celebrities, non-profit partnerships and influencer and employee engagement everywhere. The country's voters showed up in record numbers for the midterm elections, and we are proud of the ways that we contributed, big and small.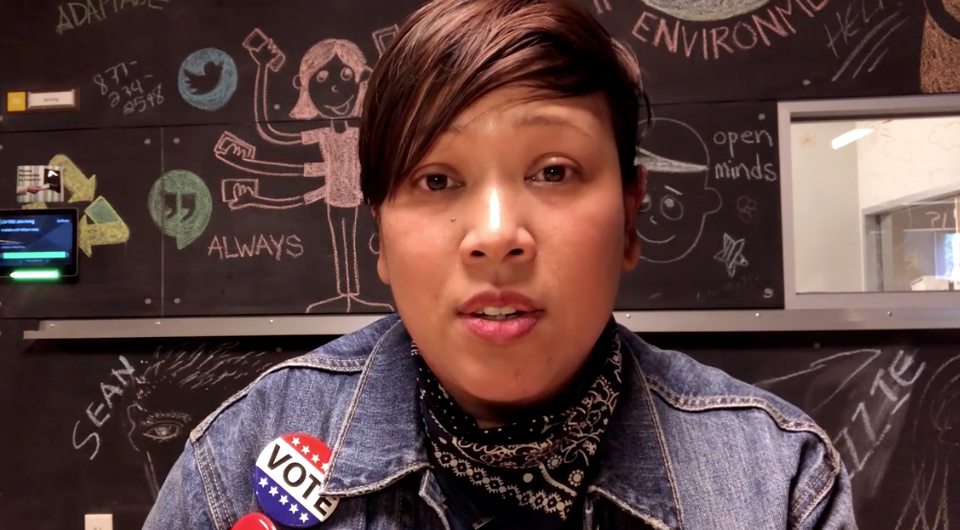 Happy 75th Birthday, Arcuate!
You know it by sight, but did you know its name? On Nov. 16, 1943, we officially received our trademark for arguably one of the most recognizable denim designs in the world, the back pocket stitching we call the Levi's® Arcuate. Seventy-five years later, it's still stylishly standing the test of time and fashion.
We're taking time off for the holidays! We'll see you back here on Jan. 2, 2019.