October 3, 2018
Justin Timberlake and Levi's® are building on their love for each other through a new collection inspired by a mutual appreciation for the music scene.
The Levi's® x Justin Timberlake Fresh Leaves collection is a modern take on Levi's® iconic pieces, inspired by Justin's love of music and a testament to the brand's longstanding connection to the industry and its artists. The inaugural line will be sold at Nordstrom stores and Nordstrom.com in the U.S. & Canada, and worldwide at select Levi's® stores and Levi.com starting Oct. 4.
"As a symbol of authentic self-expression, Levi's® have always been worn by musicians with original voices as well as by their fans all over the world. Justin embodies the authentic spirit of Levi's® and we are proud to partner with him on this collection," said Jen Sey, Chief Marketing Officer for Levi Strauss & Co.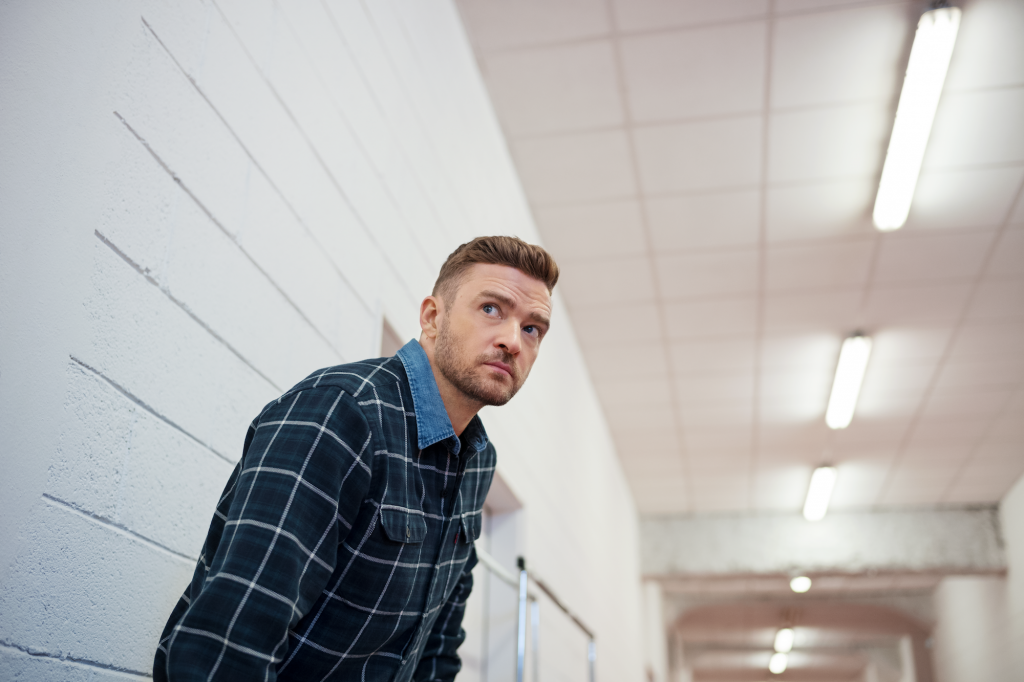 The name "Fresh Leaves" derives from the concept of Timberlake making his own mark and offering a fresh spin on timeless pieces to leave behind for the next generation. He worked with the Levi's® design team to reinvent some of the brand's most iconic pieces in unexpected ways, resulting in classics with a twist – familiar pieces, colors, patterns and silhouettes but twisted, mixed up and remade for a fresh look.
"Clothes are as important to a musician's creative process and performance as the music itself. This Levi's® collection is my attempt to share some of my experiences with fans," Justin said.
Jen added that Justin was tapped because he is first and foremost a huge Levi's® fan, which is an important barometer for anyone the brand partners with. She said that Justin has talked about his love of Levi's® dating all the way back to his childhood growing up in Tennessee, where he was all about pairing the perfect pair of Levi's® jeans and Jordan shoes.
Justin and the Levi's® design team held design and listening sessions at the brand's San Francisco Eureka Innovation Lab,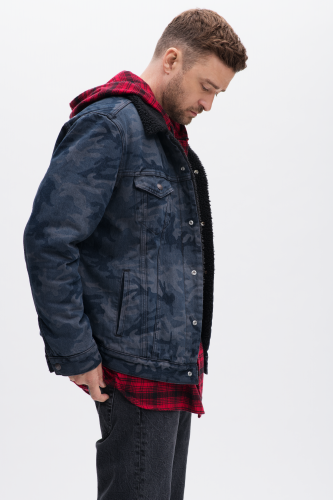 the Levi Strauss & Co. Archives and the brand's showroom in Los Angeles. The result was a 20-piece men's collection grounded in the most iconic fits through the lens of the unexpected and modern.
"We immediately connected with Justin on creating pieces that blended the familiar with the unexpected. Inspired by the stories behind Justin's music, we used classic materials – canvas, plaids, camo, flannels, Sherpa and denim and put them onto familiar silhouettes and Levi's® icons but remixed them by infusing streetwear elements and hits of modernity," said Karyn Hillman, Chief Product Officer for LS&Co.
The capsule collection introduces the best of the Levi's® icons, all rooted in quality craftmanship and premium fabrics. The collection features hints of modern streetwear and plays with proportions, offering oversized and longer lengths, and adding hoods on truckers and shirts. The iconic Levi's® Red Tab and signature 'Two Horse Pull' leather patch both feature black writing, unique branding elements exclusive to this collection. Key pieces include a new addition to the Levi's® fit portfolio — the 501® Slim Taper – the newest member of the 501® family, inspired by how Justin wears his own 501® jeans. Another standout piece is the denim camo Trucker jacket, printed using the Levi's® brand's recently launched Project F.L.X. digital laser technology.
Justin first partnered with Levi's® when he was asked to customize a Levi's® Trucker jacket for the 50th anniversary of the iconic jacket. The partnership evolved as Levi's® celebrated the launch of his "Man of the Woods" tour by creating eight pieces (truckers and flannel shirts) for his pop-up in New York and then helped outfit him with custom pieces for the tour itself.