September 21, 2018
Customization has been a part of the DNA of the Levi's®  brand since day one. Now, it's easier than ever to take our most iconic pieces and make them your own.
Customization has officially come to Levi.com (U.S.) where consumers can now design their own unique printed T-shirts and embroidered trucker jackets. Outside of the talented (or brave) DIYers, customization options for many of our consumers were limited.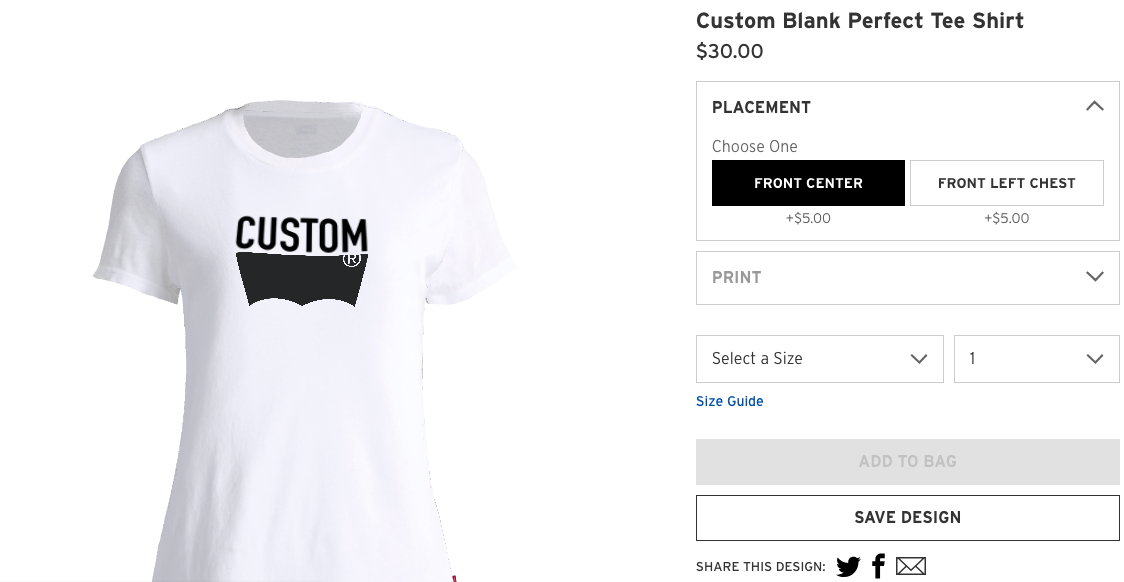 We are starting with a curated selection of our most iconic and classic products:
Consumers can choose from a menu of batwing placements and designs and add their own text to a men's or women's white T-shirt
Consumers can select from a menu of text-only embroidery placements, fonts, and thread colors for application on trucker jackets in two washes for both men and women
And this is only the beginning: the brand is expected to grow the customization portfolio across markets in time.
For those shopping in the U.S., check out Levi.com for all the customization options and get started designing your own trucker or tee today. We make the clothes, you make them yours.