September 17, 2018
The movie industry has been a staple of American culture for more than 100 years. Seeing as Levi Strauss & Co. has more than 50 years on the industry, it makes sense that many of your favorite movie stars were seen on screen in a pair of Levi's® blues. From greasers to cowboys and even shirtless fighter pilots, our apparel has been a must-wear among countless film characters. No matter the movie, no matter the time period, you'll no doubt find that our brands fit the big screen in true style.
Want to recreate a favorite look from classic American cinema? Below are some easy ways to piece together your favorite movie-inspired outfits. Remember, it's never too early to start planning that Halloween outfit!
Be "The Rebel" in this 'Club'
John Hughes + The Brat Pack = '80s teen flick perfection. There is arguably no cooler cast than that of "The Breakfast Club," that iconic teen staple immediately identifiable based on the looks of each character alone. And Judd Nelson's "John Bender" ranks among the coolest of his bad-boy kind, replete with a signature Levi's® Trucker jacket. bad boy character. Here's how you can pull off the look: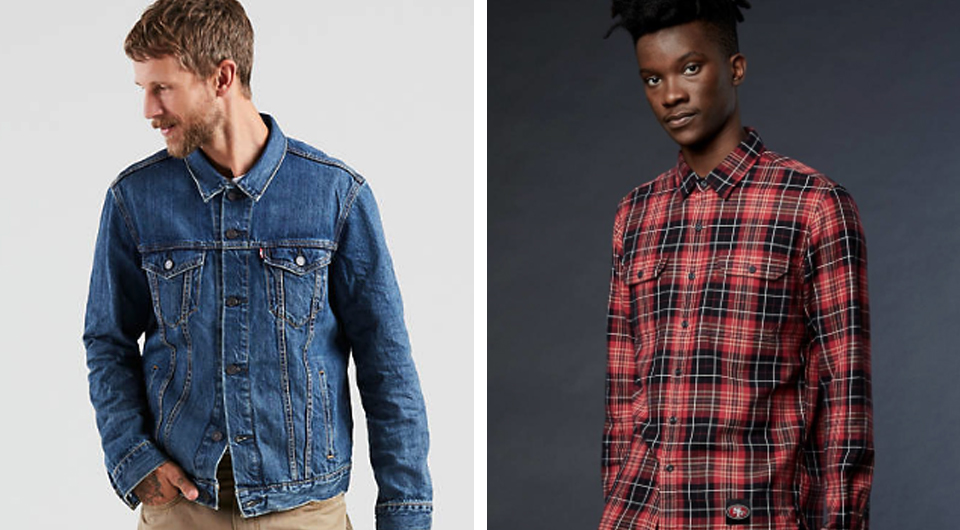 Cowboy Chic
Heath Ledger and co-star Jake Gyllenhaal were dressed to handle the harsh weather of the eastern Wyoming Big Horn mountains in "Brokeback Mountain" but you don't need to be a cattle-herding stud to look the part.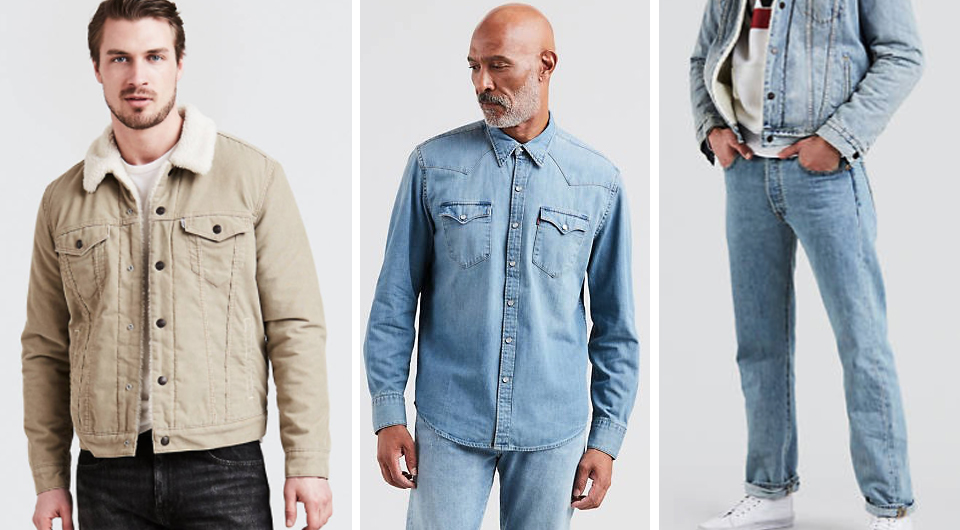 Summer of '63 Stylin'
Patrick Swayze and Jennifer Grey were as much a perfect pairing in "Dirty Dancing" as those Bermuda shorts and that white button-down outfit that Baby Houseman wore in one of her sultry dance scenes. This playful outfit will be sure to keep you out of the corner – just add your own Johnny Castle to pull off the ultimate couples costume.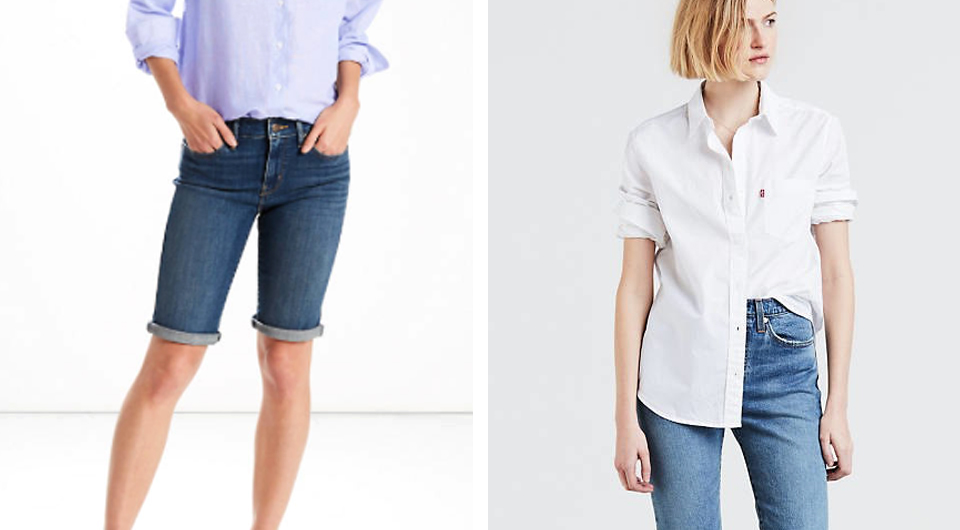 Let's Hear It For The Fit…
We talk a lot about the flexibility of some of our finest Levi's® fits, but Kevin Bacon put our product to the test in one of the greatest dance montages of the era in "Footloose." Let these Levi's® picks get you that many degrees closer to Kevin Bacon in these special 511® jeans with new stretch fabric that will make hitting those right moves easy.
These Styles Are 'The Word'
"Grease" and Levi's® go together like… you get it. A classic is a classic, and this film's looks remain iconic. Check out these modern-day pieces – whether you're a Danny or a Sandy, this outfit will be the one that you want.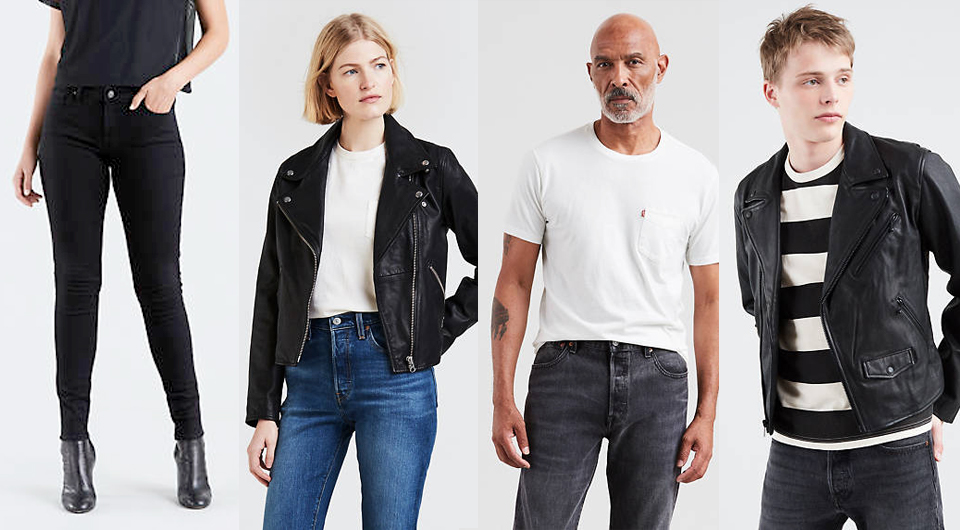 Female Outlaws At Their Finest
Name a more dynamic cinematic duo than Thelma and Louise… we'll wait. As the leads in "Thelma & Louise," Geena Davis and Susan Sarandon took the 1990s high-waisted "mom jean" look to badass proportions. Piece together your outlaw outfit with these items from the current Levi's® collection.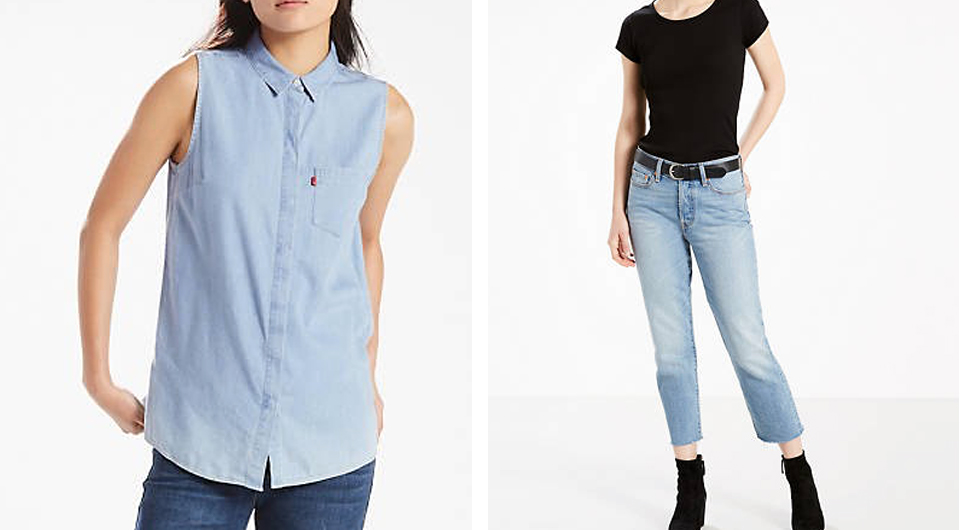 Straight Outta '80s West Coast Style
Cruisin' down the street in my 6-4… and 501® jeans. Capture that early '90s, L.A. swagger of NWA a la "Straight Outta Compton" by rocking a pair of oversized 501® jeans and a classic bomber jacket paired with some Raiders or Dodgers gear to complete the look. Eazy does it.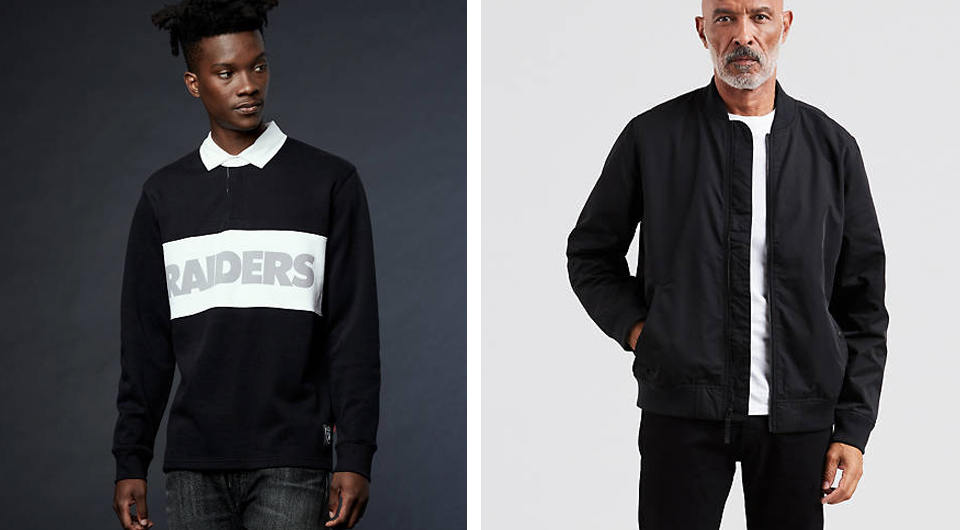 Maverick Fashion Move
Maybe jeans aren't the best thing to wear when playing volleyball, but that didn't stop Tom Cruise's Maverick in "Top Gun" from hitting the beach in his favorite pair of 501® jeans – and nothing else. What outfit is easier to recreate than Cruise's volleyball attire? Afterall, it is quite literally just jeans.