June 18, 2018
Levi's® and Dockers® are making it easy to wear your pride on the outside this year with rainbow-hued apparel that supports the cause.
In keeping with Levi Strauss & Co.'s long-time focus on giving back and standing up for LGBTQ equality, Levi's® is donating 100 percent of the net proceeds from its fifth Pride collection to the Harvey Milk Foundation and the Stonewall Community Foundation. Dockers® is also making a donation to the Harvey Milk Foundation in honor of its first Pride T-shirt.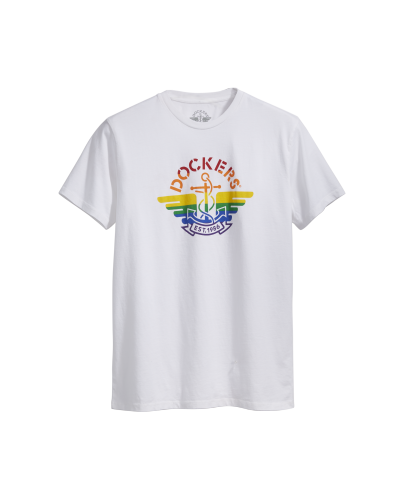 "At LS&Co. and Dockers®, we believe in, and work towards, an equal society; equality is part of our brand's soul. As a member of the LS&Co. family of brands, Dockers® could not be prouder to join the fight for a diverse and inclusive world," said Karen Riley-Grant, Dockers® VP of Global Marketing.
While Dockers received love from 7×7 and MrMag for its shirt, the Levi's® Pride collection was recently lauded by publications like Bustle and Men's Health, which offered kudos to Levi's® for being a brand that has "made it a mission to back their Pride-theme merch with actual funding to … charities, literally putting their money where their mouth is and proving that they understand the meaning behind the flag."
The 2018 Levi's® Pride collection is making a unique statement this year with a new meant-to-be-customized tee bearing the words "I AM _____". Whether your shirt reads "I AM GAY," "I AM PROUD," "I AM UNIQUE" or "I AM ME" – it's up to you, the ultimate in both self-expression and solidarity.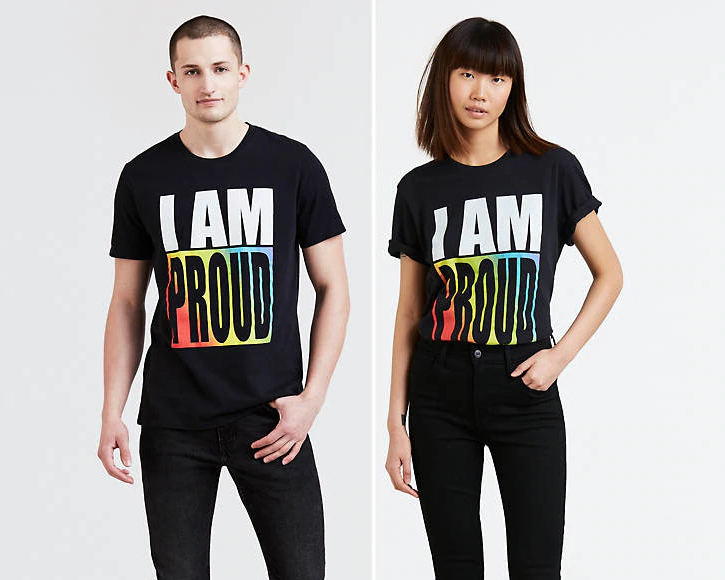 The Levi's® Pride collection makes it easy to accessorize, from the basics (baseball caps, socks and underwear) to the statement pieces (don't miss our rainbow-hued suspenders!). Other highlights include tees sporting a rainbow batwing with an ombre twist, a Trucker jacket with a rainbow-hued shooting star embroidered across the back with the words "I Have Seen The Future," and 501® cutoffs with a special rainbow tab and colorful stars embroidered on the back.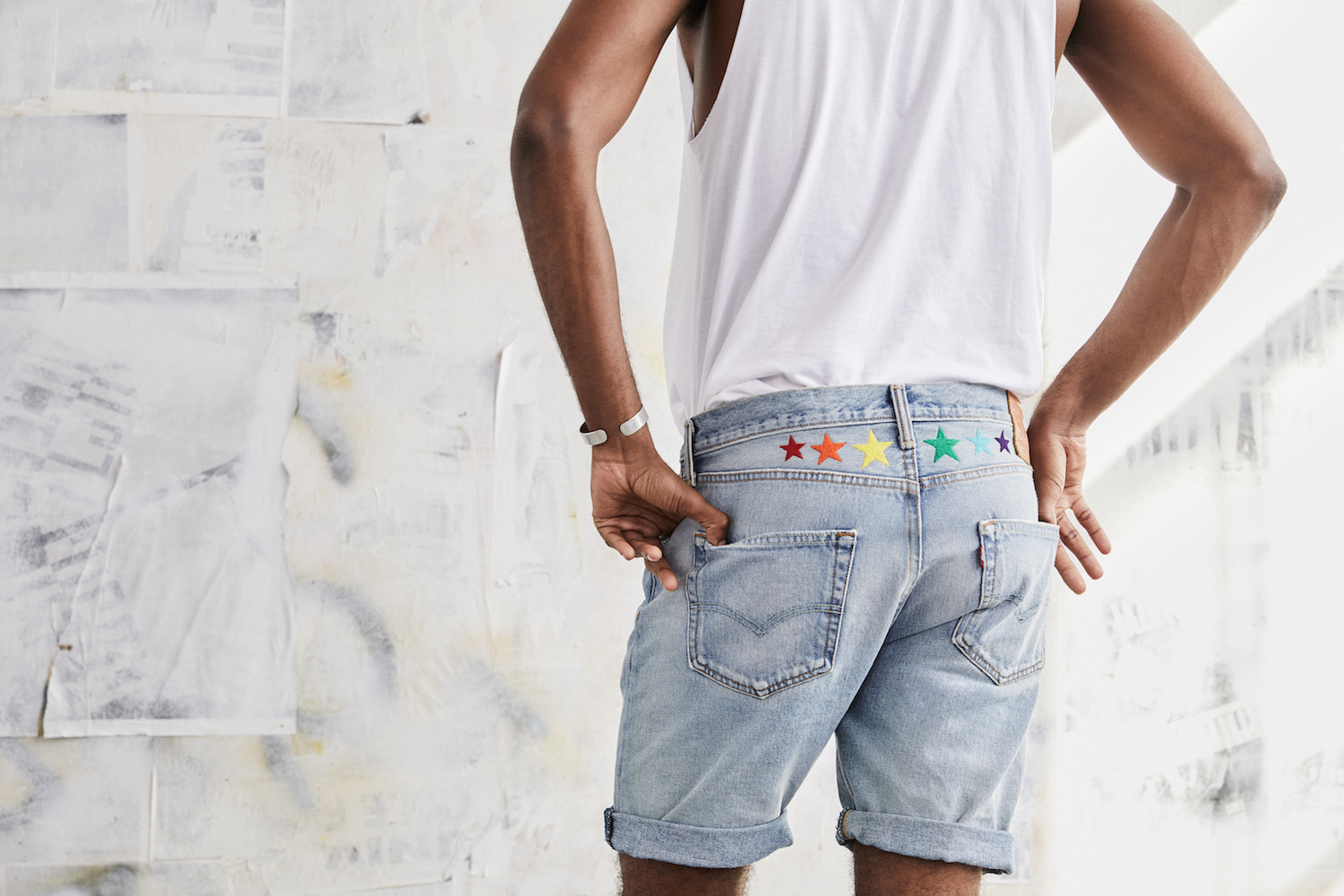 Levi Strauss & Co. has been supporting LGBTQ causes for more than three decades. We were the first Fortune 500 company to offer partner benefits more than 20 years ago, and we've consistently scored 100 percent on the Human Rights Campaign's Corporate Equality Index as one of America's best places to work for LGBTQ employees. In 2007, we were the first and only California business to file an amicus brief with the California Supreme Court in support of marriage equality, and in 2014 we joined a coalition to persuade the U.S. Supreme Court to recognize marriage equality.
Over the years, LS&Co. and the Levi Strauss Foundation have contributed more than $70 million in grants to HIV/AIDS organizations in more than 40 countries.
The Levi's® Pride 2018 Collection is available on www.levi.com and at select Levi's® retail locations, and the Dockers® Pride T-shirt is now available on Dockers.com and retail doors.