June 14, 2018
Our Fab Favorites asks LS&Co. insiders for the low-down on their top pieces in the Levi Strauss & Co. Archives.
With so many intriguing pieces to choose from in our Archives, it's not surprising that Jill Guenza, who leads women's design for Levi's®, had a hard time picking just one.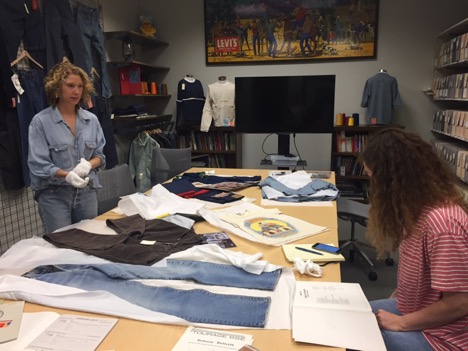 "It's a toss-up between Harriet and the Cartoon Pants," says Jill.
Harriet is a natural choice for someone focused on women's wear. Until we acquired Viola last year, Harriet held the record as the oldest pair of women's jeans that we owned. Harriet Atwood purchased the pair of Lady Levi's® Lot 701 jeans in the 1930s on Fifth Avenue in New York. She sewed her name into the waistband, and wore them at a dude ranch in Arizona.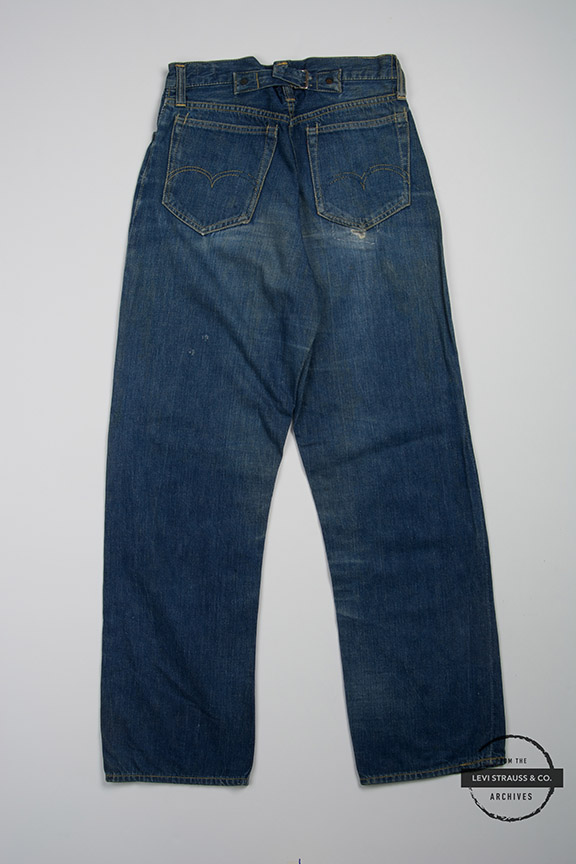 In contrast to Harriet, the Cartoon Pants are a pair of 1990s SilverTab® loose fit Levi's® jeans covered with illustrations of characters from the day, a colorful statement about '90s pop culture.
"The jeans are totally customized. I definitely liked all of those characters," says Jill, reflecting on the jeans. "They were really present when I was growing up."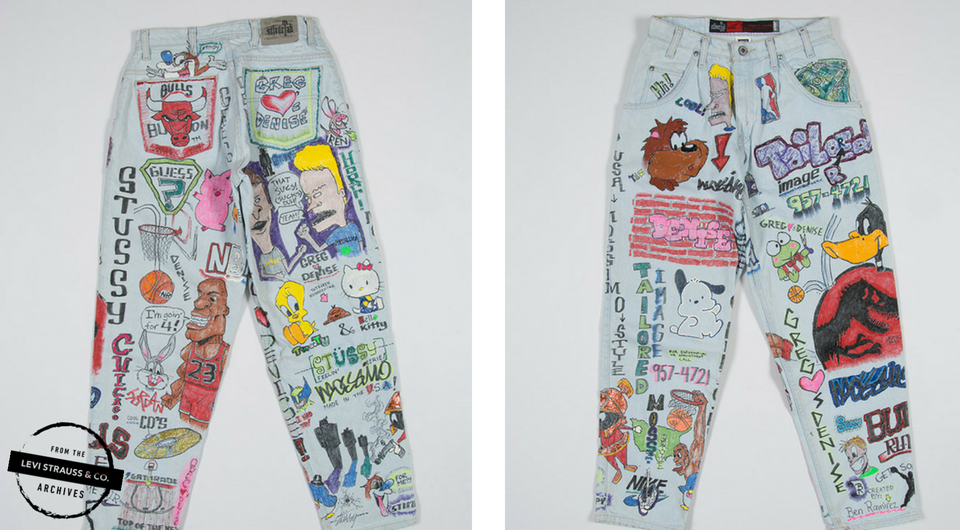 The Cartoon Pants were illustrated by artist Ben Ramirez. Here's a rundown of some of the vibrant illustrations:
Chicago Bulls, NBA and a caricature of Michael Jordan
Beavis and Butt-Head
Hello Kitty, Tuxedo Sam (penguin), Keroppi (frog), Pochacco (dog), Zashikibuta (pig)
Logos for Stussy and Mossimo
Ren & Stimpy
Bugs Bunny
Taz, the Tasmanian Devil
Jurassic Park 
Want to keep up with the LS&Co. Archives and other cool LS&Co. heritage news? Follow Tracey on Twitter, @TraceyPanek, and stay tuned to Unzipped!