May 31, 2018
Live Positive. Live in Levi's®.
It's the sentiment behind the campaign for Levi's® 2018 Ramadan collection for men and women, now available in Levi's® stores throughout Indonesia and Malaysia.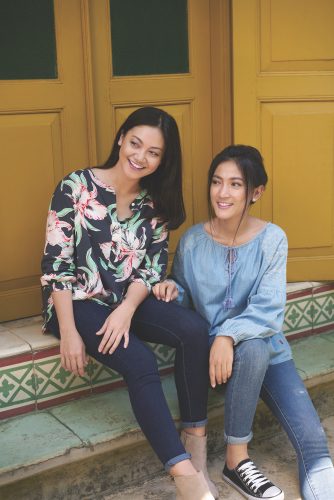 The collection and its campaign music video aim to inspire people to spread optimism, love and forgiveness by embracing positivity from within, in the true spirit of Ramadan.
"Ramadan is a time for introspections and improvements – a spiritual journey we take for self-discovery as well as changes we make to better our lives and surroundings," said Imran Butt, Country Manager of Levi Strauss Malaysia. "As a brand, Levi's® always champions authentic self-expression and this festive season presents an opportunity for us to embrace positivity through simple change of perspective. We want to empower you to make the change you wish to see and be the positive manifestation of all values you hold dearly."
The video features Malaysian singer-songwriter & actress, Daiyan Trisha, and Indonesian indie band, BATIGA, winner of the Levi's® Band Hunt 2017, a music mentoring program with Universal Music Indonesia. The video is another collaborative effort between Malaysia and Indonesia, and it was shot in Yogyakarta, an epicenter for Javanese music, arts, and culture. A melodious approach that taps on emotions, the music video also injects effortless styles and modernity with the Ramadan collection as the product highlight worn by the artists.
The collection itself includes easy and versatile outfits designed to keep the wearer cool, dry and comfortable throughout the hot and challenging month of Ramadan. Levi's® Performance Cool jeans are made from a breathable denim that wicks away moisture. It comes in the 511™ Slim, 505™ Regular Straight and 501™ Original fits for men, and the 711 Ankle Skinny and 710 Skinny Cropped fits for women. Pair them with any of the tops in the collection for a fresh and festive contemporary look.