April 10, 2018
Time to step up to the style plate this baseball season.
America's favorite pastime and its favorite American brand are teaming up again for the 2018 Levi's® MLB Collection.
Back in the bullpen are all the fan favorites: the Levi's® MLB Denim Trucker Jacket, Club Coat, Crewneck Sweatshirt, and Plaid Shirt.
In an effort to up their design game, Levi's® brand designers traveled to the Major League Baseball Hall of Fame and Museum in Copperstown, NY where they spent a weekend in their vault to seek inspiration. As a result, this season, we've expanded our collection roster to include eight new pieces that include cool little vintage details rooted in team history: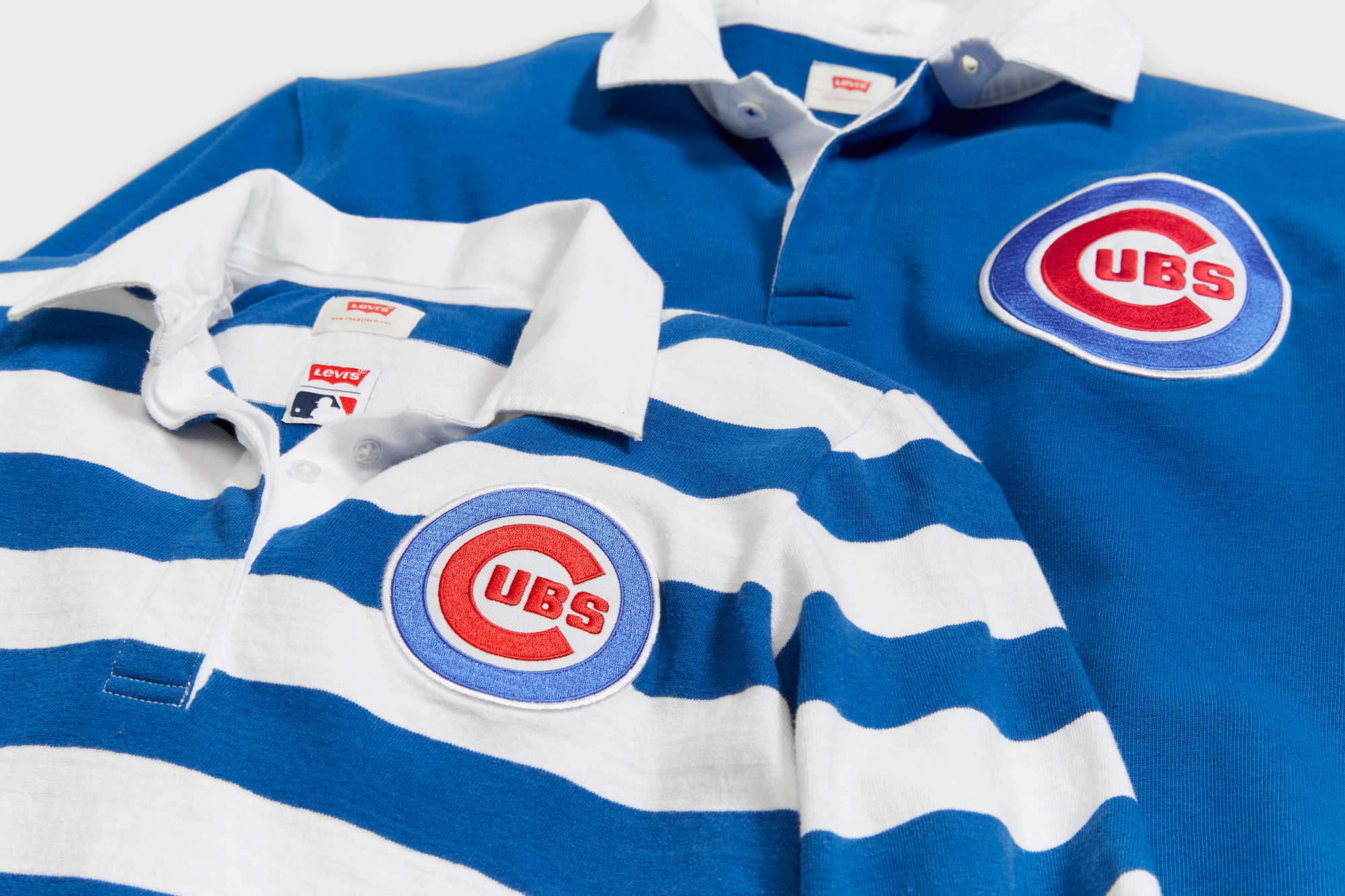 The Levi's® MLB Stripe Tee is perfect for warmer weather and shows your support with team colored stripes and team woven label at hem. Available in men's crew neck and women's V-neck.
The Levi's® MLB Hoodie is a classic gray hooded sweatshirt proudly embellished with the team's logo.
The Levi's® MLB Chambray shirt brings timeless utilitarian style to the ballpark and features team logo details at arm and hem.
The Levi's® MLB Rugby Shirt is inspired by classic sportswear, and comes in solids and stripes.
The Levi's® MLB Patch Trucker, our classic denim jacket in a light wash with a distinct team logo chest patch for a timeless look. Only available for the Cleveland Indians, NY Yankees, Chicago Red Sox, Chicago Cubs, Toronto Blue Jays, LA Dodgers.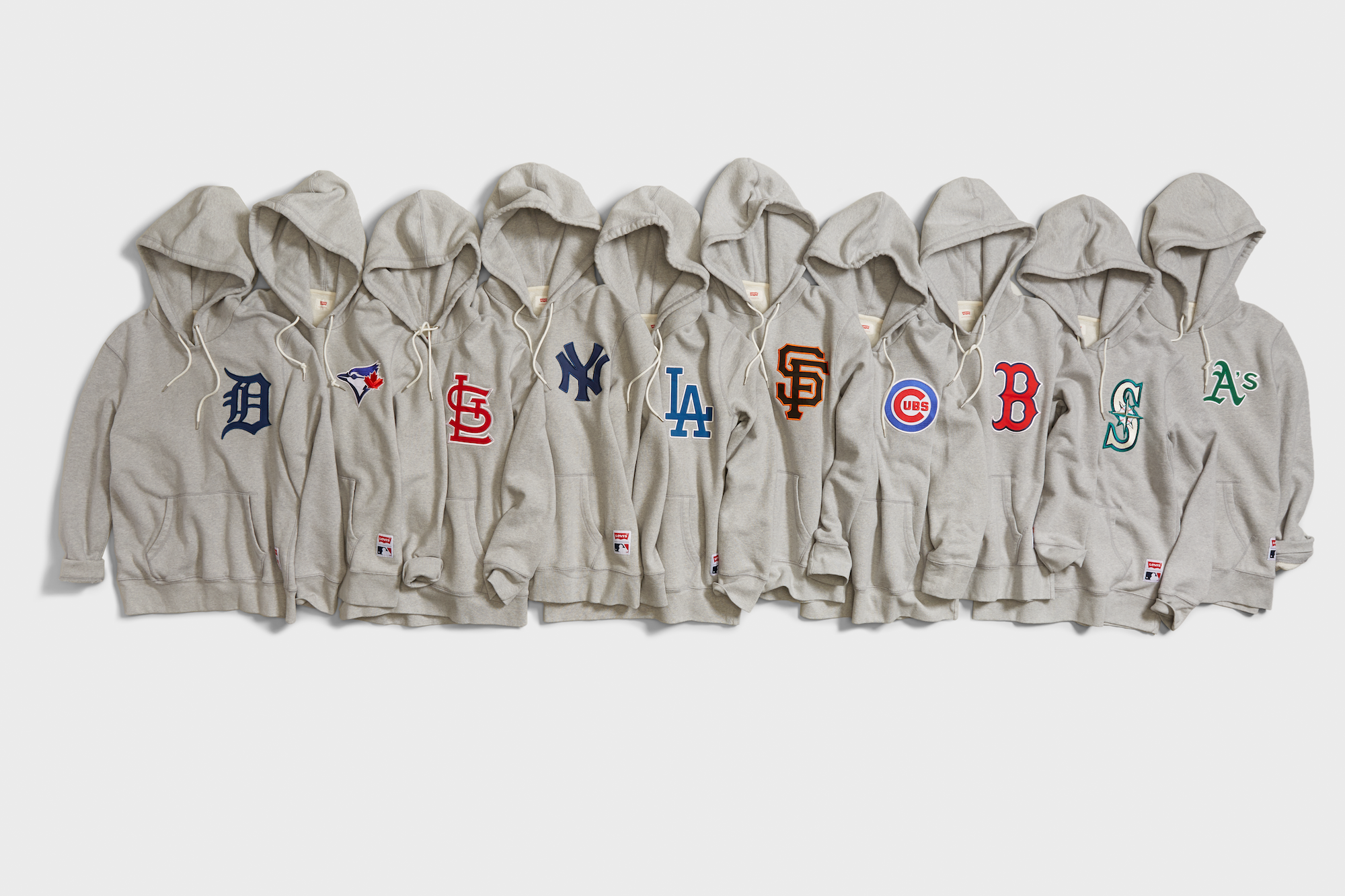 The officially licensed Levi's® MLB Collection first launched with four teams in 2016, and has grown to include more than a dozen: San Francisco Giants, Oakland A's, Los Angeles Dodgers, New York Yankees, New York Mets, Kansas City Royals, Detroit Tigers, Boston Red Sox, St. Louis Cardinals, Chicago Cubs, Seattle Mariners, Toronto Blue Jays (available in Canada), and Cleveland Indians (only sold by the Indians).
Levi Strauss & Co. has its own rich baseball heritage. We had our own baseball team, Elesco, in the early 1900s and launched our first baseball-themed collection, called the Home Run line, in the 1920s.
Go ahead and root, root, root for your home team with Levi's®. Shop the collection at levi.com and in select retail stores.