March 15, 2018
The history of Levi Strauss & Co. and our products is often told through men—founder Levi Strauss who gave blue jeans to the world; working men, from cowboys to miners, who wore our riveted waist overalls; or the salesmen who travelled by horse and buggy to deliver our goods.
But the contribution of women here were just as crucial to the company's success. In honor of Women's History Month, we look back at some of those who impacted LS&Co. in ways big and small.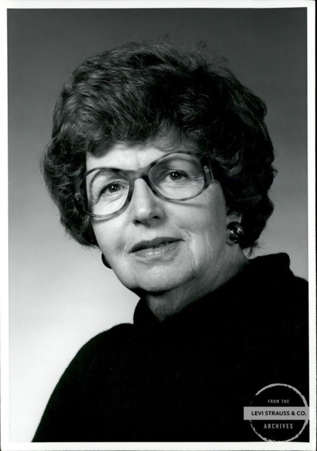 First Female Officer Rita Guiney. With a career that spanned from World War II through Ronald Reagan's presidency, Rita Guiney saw a lot of change at the company as well as the country.
After attending high school in San Francisco's Mission District, Rita canvassed the city for jobs. "It was during the war," she recalled. Rita received offers from five companies, including Levi Strauss & Co. "When . . . I talked it over with my parents, they immediately said, 'Take Levi's®. They're good to their people." She did. And she stayed for 45 years.
Rita started in 1942 in the secretarial pool and later supported future company presidents Walter Haas, Jr. and Peter Haas, Sr. She typed letters, filed documents and arranged the brothers' appointments and travel. "I was assigned to help them on various projects," said Rita in a 1994 interview. "It didn't take them too long to convince management that we had to get out of wholesaling and concentrate on making pants." She watched with excitement as the company went national and then international. "It was full steam ahead," she recalled. "I believe sales doubled every year for the next 25 years."
Aside from her administrative duties, Rita knew everyone at the 98 Battery Street headquarters by name. She exemplified the company's motto, coined by Walter, in the 1950s and '60s: "Levi's is People." She advocated for employees and helped them resolve their personal or work-related problems. "I had a pretty good relationship with employees," she said. "They used to call me at home a good deal and confide in me and ask advice from time to time."
Rita's responsibilities grew at LS&Co. and suited her strengths. Given her interest in helping employees, Walter turned to Rita to help establish the Red Tab Foundation after founder Jerry O'Shea passed away. She also had an interest in modern art and convinced Walter to develop a corporate art collection (employees at Levi's Plaza still enjoy selections of the art on display in our headquarters today).
In 1981, Rita was named Vice President of Corporate Affairs—becoming the company's first female officer. She remained at the company leading Corporate Affairs until her retirement in 1987.
Designer Juanita Wallace. From pedal pushers and shorts to outer wear—Designer Juanita Wallace helped Levi Strauss & Co. create cool creations for fashionable females in the 1950s.
Working under LS&Co. Designer (and red Tab inventor) Chris Lucier, Juanita started in 1955. She brought a wealth of experience to LS&Co. She had a flair for style and coupled with her technical skills, won gold medals for her designs at the California State Fair. Juanita even designed for Hollywood celebrities.
Women's clothing operated on a different style cycle than men's, with separate retail buyers, leading the company to launch a completely new line, Levi's® Casuals, for women and girls. Juanita was the designer behind the collection.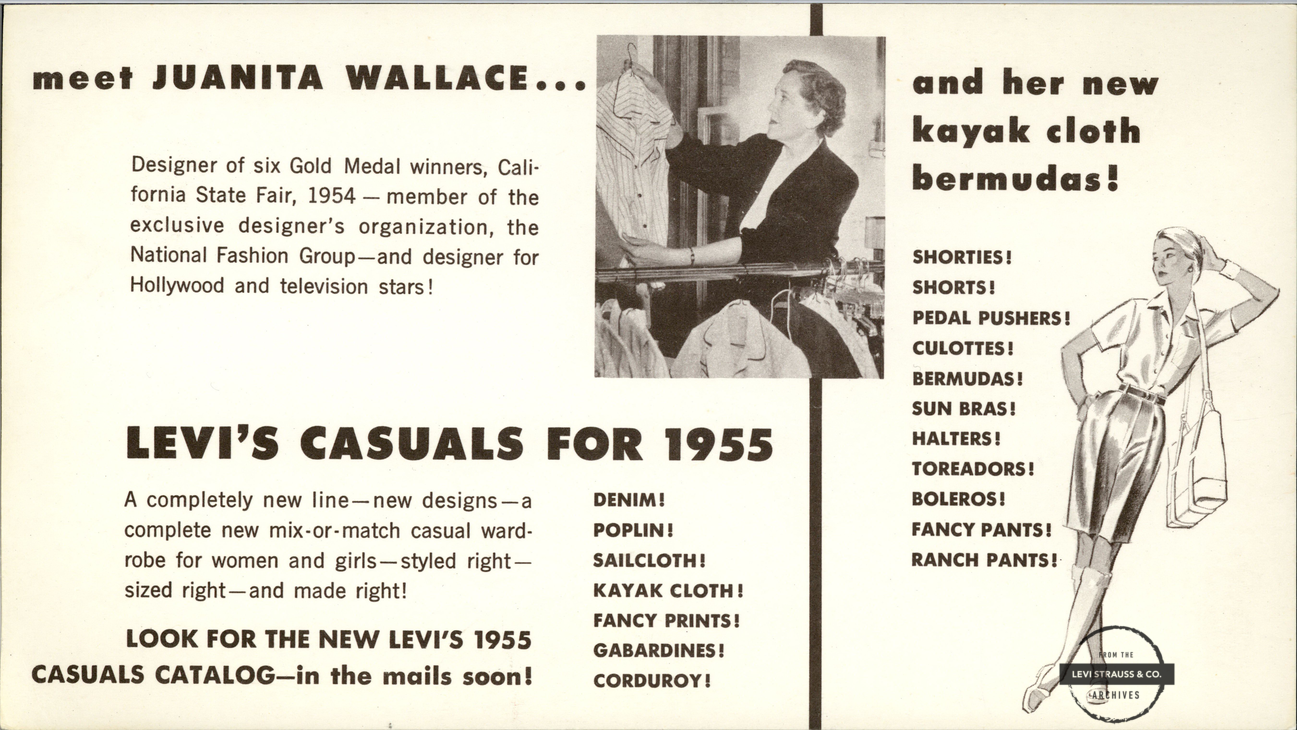 Juanita's Levi's® Casuals line included colorful and lightweight culottes and boleros. The LS&Co. Archives has several of her designs in its collection—including a bright orange sun bra and matching ranch pants. Another of Juanita's colorful creations, a pair of knee-length knickers, made its way to one customer in London and are now one of the newest additions to the Archives.
Research Lab Director Karin Hakanson.  One decade after Juanita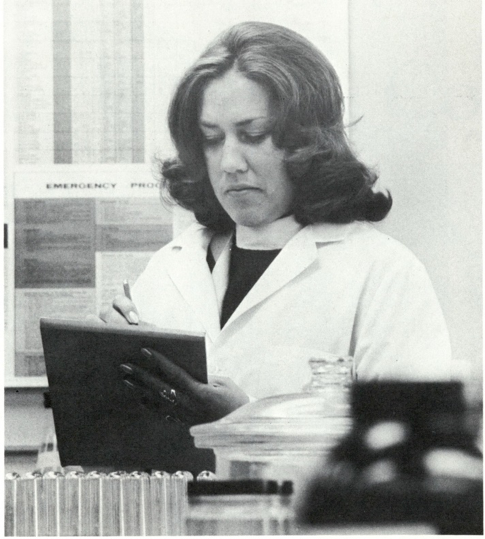 sketched her designs for Levi's® Casuals, Karin Hakanson joined the experimental lab at Levi Strauss & Co., leading the Product Research Team. Karin trained in her native Finland as an engineer; a field dominated by men in the 1960s, and relished the challenge of competing. She spent seven years in engineering school, describing her time there as difficult and demanding, but "well worth it."
Joining the research lab in 1968, Karin initiated programs at LS&Co. to keep the company on the top of technological developments in textile and apparel. She and her team wear tested clothing or experimented with bonding labels on garments or removing static electricity from fabrics like knits. She managed the lab and equipment, ranging from microscopes, frame hoods and scorch testers to hot plates and a distillation plant. Lab materials also included motor oil and Russian salad dressing—to determine stain resistance and removability.
Karin worked with denim suppliers on the problem of leg twist on jeans (identified in 1974 as the primary reason for most customer returns). Working with the Boyswear Division, she tested fabrics and evaluated them for compliance with then-new California laws on children's wear. She also spearheaded a project to reduce chemicals in certain fabrics.  Another experiment by Karin and her team? Testing low shrinkage denim.
Karin's work fifty years ago help set the precedent for LS&Co.'s Eureka Lab today.
Come back next week for more stories of the women of LS&Co. And if you want to keep up with the LS&Co. Archives and other cool LS&Co. heritage news, follow Tracey on Twitter, @TraceyPanek, and stay tuned to Unzipped!