February 28, 2018
Traditionally, denim finishing – which creates worn, faded design elements on jeans – has been a labor-intensive and chemical-reliant process.
Project F.L.X. (future-led execution) is catapulting that process into the 21st century. Developed by Levi Strauss & Co. – the inventor of the blue jean – Project F.L.X. digitizes denim finish design and development and enables a responsive and sustainable supply chain at an unparalleled scale. By replacing manual techniques and automating the jeans finishing process, LS&Co. is able to radically reduce time to market and eliminate thousands of chemical formulations from jeans finishing.
"Our goal was to tackle two predominant industry challenges — being able to respond quickly to changing consumer trends, while making the manufacturing process more sustainable," said Chip Bergh, president and CEO of Levi Strauss & Co. "We are addressing both agility and sustainability without compromising the authenticity our consumers expect from us. This is the future of jeans manufacturing, and LS&Co. is well-positioned to lead the way."
Of course, the innovation is in the details. Here is a quick look at the ways Project F.L.X. is revolutionizing the apparel industry with this new approach.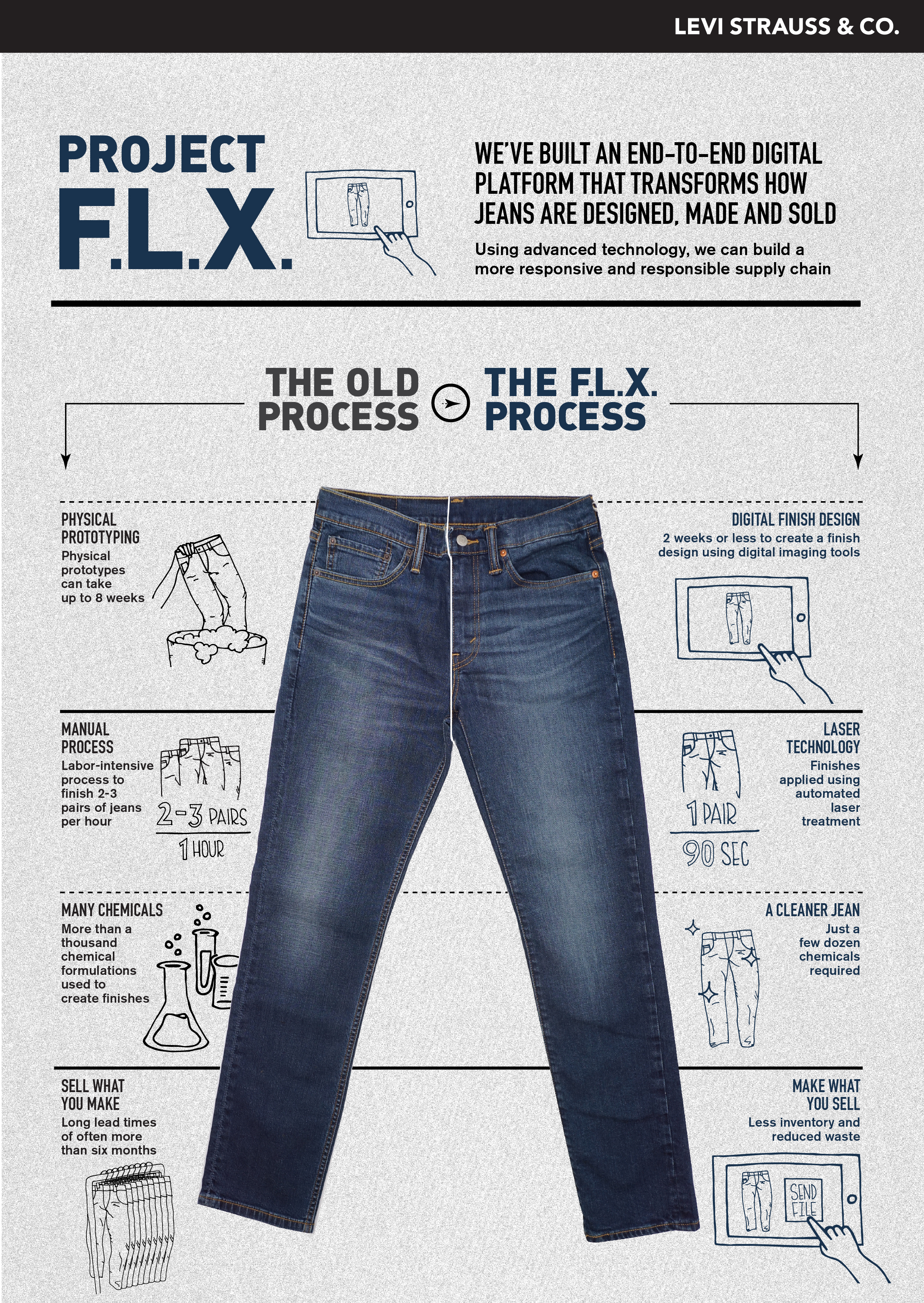 Learn more about Project F.L.X. here.