February 19, 2018
Are you familiar with the Levi's® batwing? How about that tiny little pocket situated inside your big front pocket? Not only does it have its own name, it actually has a specific purpose too.
Let's walk through the ABC's of your favorite denim duds — decoding everything from washes to techniques to the garment's anatomy. Consider this your Levi's® lesson in Denim 101:
Arcuate
The iconic stitching on the back pockets of Levi's® jeans is called the Arcuate Design because of its arc formation. One of the most globally recognizable design details on a pair of Levi's® jeans, the Arcuate Design was used on our earliest waist overalls, the original name for our blue jeans that were patented in 1873.
Batwing
The Batwing logo, which mirrors the Arcuate Design stitching on the pockets of Levi's® jeans, has become synonymous with Levi's® authenticity and quality.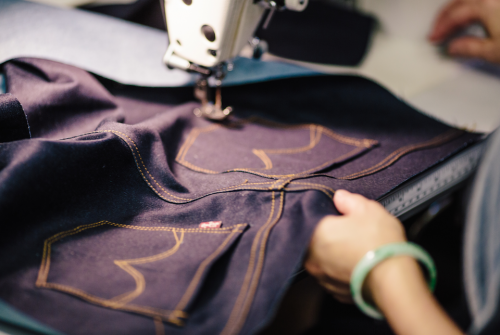 Coin Pocket
The smaller front pocket, also known as the watch pocket, sits inside the right-front pocket. Originally included as protection for pocket watches, this extra pouch has served many functions, evident in its many titles: frontier pocket, match pocket and ticket pocket, to name a few others.
Crocking
The term for when indigo dye unintentionally rubs off onto another fabric or surface. Crocking most commonly happens with raw or dark denim.
Levi's® Authentic Wash
Developed in our Eureka Innovation Lab, Levi's® Authentic Wash has a lived-in look, perfectly broken-in feel, and one-of-a-kind color variations.
Rivets
The rivet is a piece of metal hardware that helps to reinforce a garment. The first riveted work pants were patented on May 20, 1873, by Levi Strauss & Co. and Jacob Davis, and are known today as blue jeans. Rivets on our 501© jeans are made of copper and are designed to add strength to the pockets.
Selvedge
Premium selvedge denim comes from the term "self-edge," the woven strip on both edges of a roll of fabric. It's traditionally woven on narrow-width shuttle looms, producing a clean edge with no fringe.
Warp & Weft
In fabric weaving, the warp is the set of strong, vertical yarns held in tension across a loom, and the weft is the set of horizontal threads or yarns woven through tightly bound warp yarns.
Yoke
As seen on Levi's® iconic Western shirts, a yoke is the shaped pattern piece that forms the upper part of the shirt, usually around the neck or shoulders.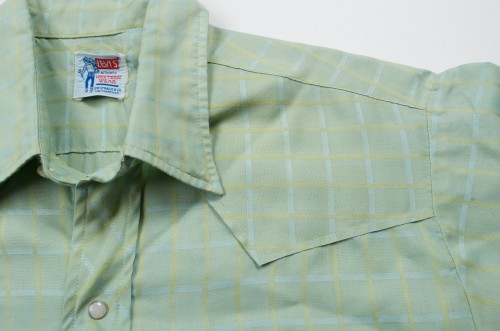 Want to learn even more? Click here to access Levi's® complete Denim Dictionary!