December 27, 2017
We're highlighting the best of the best of 2017 from across our Unzipped coverage, featuring everything from our biggest marketing moments to some of the bigger stances we've taken in a tumultuous political year. Read on.
It was an exciting year for Unzipped, with so many exceptional stories to share.  Our readers are why we're here…below are the stories you loved most in 2017!
We bring a lot to the Tab-le…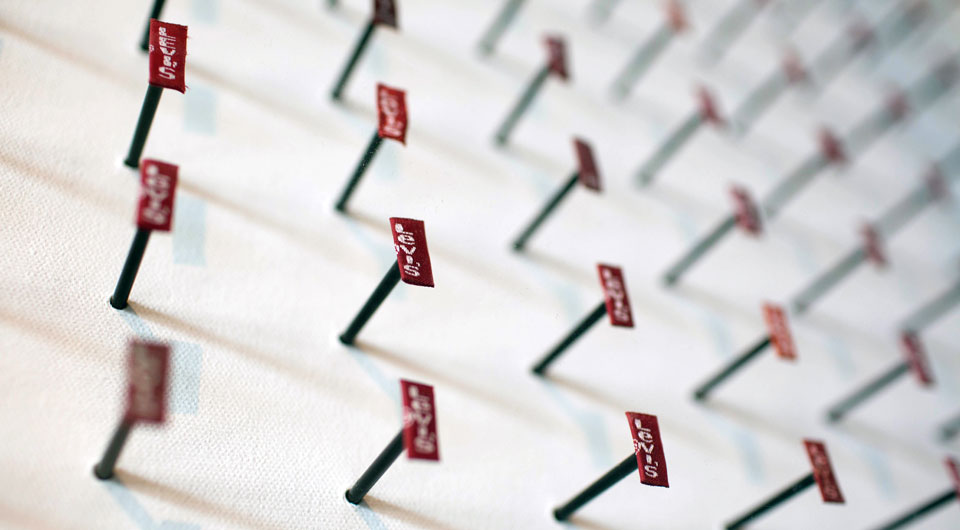 Out of all of the product branding and iconography in the market, the Levi's® red Tab is among those resonating most strongly with consumers. It may be small, but the red Tab device has been an enduring symbol of Levi's® product quality, craftsmanship and tradition for decades.
Infamous and legally trademarked, the red Tab's slight modifications over the years actually signify different collections and clothing lines, including:
Orange Tabs: indicate "fashion denim," including the bell-bottoms and boot-cuts of the 1960s
Blue Tabs: belong to Levi's® Made and Crafted, the brand's premium line
Silver Tab: can be found on late-80s and '90s grunge denim, which was often baggy
The Tab device will always and forever be unique to Levi's®, ensuring a rear-pocket quality check-point for years to come. Know our tabs – read our full story!
Finding the perfect fit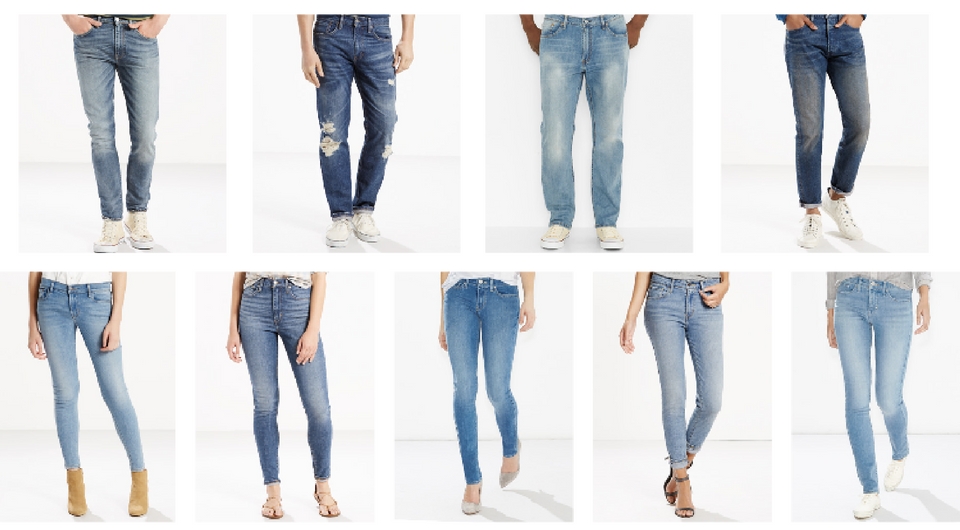 Our 2017 Spring Fit Guide proved to be the perfect roundup to help fans kick off 2017 in style. From skinnies to slim fits and boyfriends to bootcuts, the guide inspired wardrobe remakes far and wide. Fresh starts FTW!
Be sure to keep an eye out for 2018's Fit Guide coming in the new year.
Viola makes quite the first impression
When we acquired the oldest pair of women's jeans, affectionately named Viola (after their original owner), we couldn't wait to share the news.  Viola Longacre wore the pair as a college student in the 1930s, during a time when the idea of women wearing jeans was unconventional. Perhaps as a memento of those years, Viola saved those jeans, stored away in her linen closet – her penned name is still legible on the inside fabric of a pocket.
The Viola is a priceless find; not only are the pants one-of-a-kind, but they provide us with invaluable information on the evolution of women's clothing.  Through them, we have a better understanding of the types of women who first wore our jeans – young, independent and fashion-forward. Get the full backstory on one of coolest Archive additions.
The new khakis on the block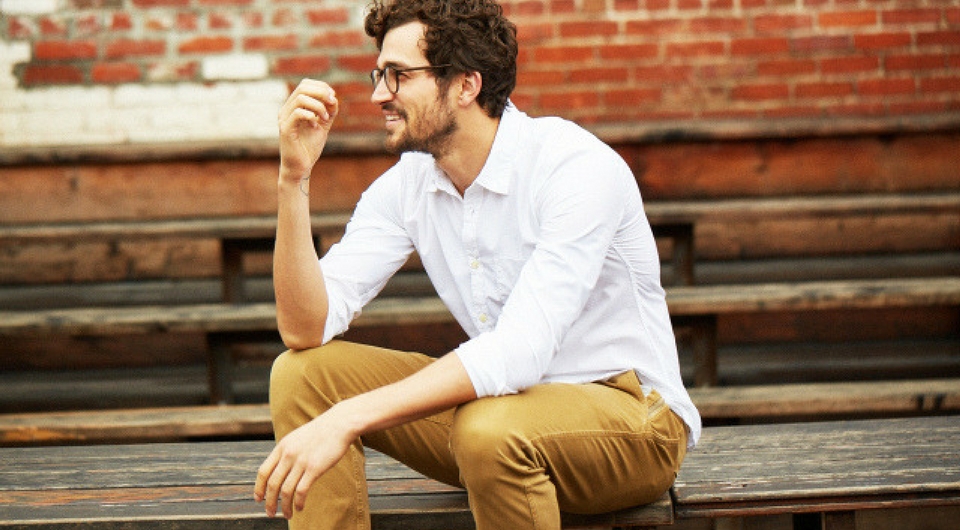 This year, Docker's® gave guys exactly what they wanted – comfort AND style. The Smart 360 Flex pant stretches both horizontally and vertically, delivering exactly what consumers want in a khaki pant that can do it all.
Moving from "boardroom to happy hour" is simplified with this collection, and everyone was excited about the versatile wear-ability. Grab a pair today!
Putting our values to work
Following the proposed travel ban in January, we highlighted a note that CEO Chip Bergh sent to LS&Co. employees offering words of encouragement and inspiration for those disheartened by the sentiment behind the order.
It's especially remarkable that this post was one of the most-loved in 2017. LS&Co. is proud to continue to stand in opposition to the ban, and in support of the many contributions that immigrants have made to our community, our company and our country.
As Chip wrote then: "If we stay true to our values and support those who champion equality and justice while working with policymakers to ensure our voice is heard, I'm confident our business and our communities will be stronger as a result."