December 22, 2017
We're highlighting the best of the best of 2017 from across our Unzipped coverage, featuring everything from our biggest marketing moments to some of the bigger stances we've taken in a tumultuous political year. Read on.
In 2017, Levi Strauss & Co. once again found itself in the center of culture, from our brand marketing campaigns and key company recognitions to that Saturday Night Live spoof and the Kardashian Family Holiday card. Check out just some of our biggest moments.
Now that's one smart denim jacket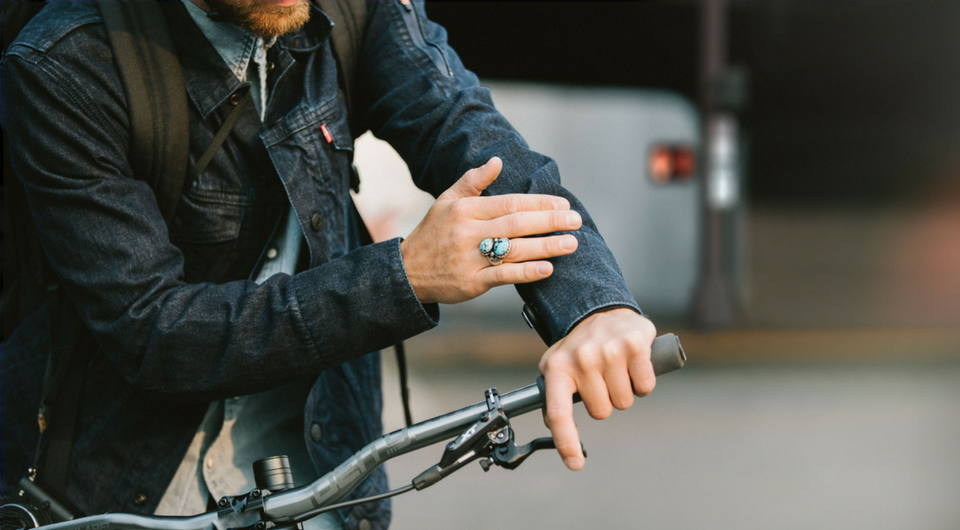 This year marked the debut of one of 2017's hottest wearable tech products – our Levi's® Commuter™ Trucker Jacket with Jacquard™ by Google. Designed for the urban commuter, Jacquard technology literally woven into this Levi's® jacket lets you access your music, navigation, and communication such as texts and calls with the swipe of your sleeve. Since its launch, the trucker has been heralded by tech geeks and fashionistas alike for its innovative strides in this specialized apparel space. Now available, there's never been a better time to be fashion AND function forward.
Re-energized by our common 'Circles'
For its fifth installment in its "Live in Levi's®" campaign, the Levi's® brand created "Circles," a new ad spot highlighting the way people are connected across countries and cultures – through music, dance, and a spirit of optimism. It not only struck a cultural nerve, it drew lots of accolades and recently made YouTube's 10 Most-Watched Ads of the Year. Pretty cool considering the concept itself is built around such a simple message: We are all connected. We are more alike than different. And our differences only make us stronger.
'Changing the world' for our factory workers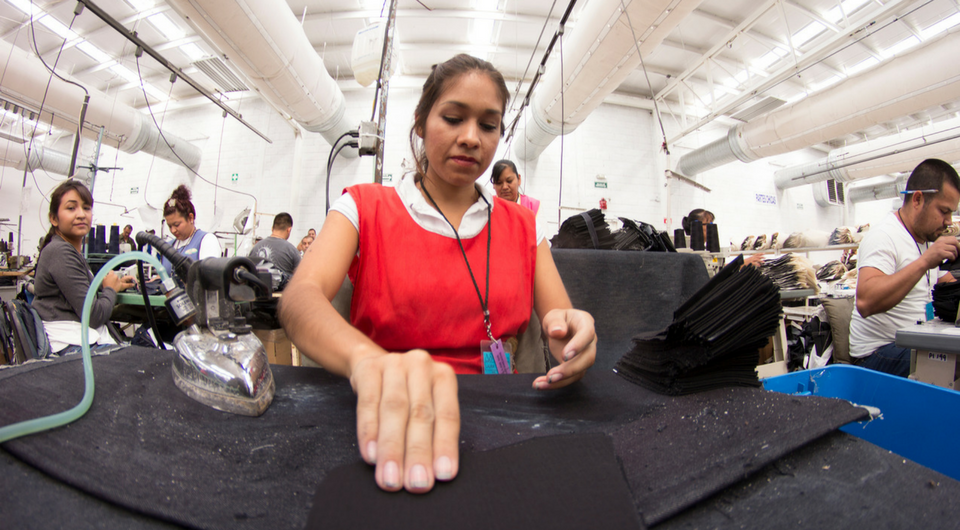 We believe our Worker Well-being program can and should become the new norm for how apparel companies do business around the world, in the same way that our Terms of Engagement transformed the industry more than 25 years ago. The program goes beyond labor compliance to support financial empowerment, health and family well-being, and equality and acceptance for the people who make our products. And this year it was recognized by Fortune, ranking 11 out of 50 companies on the publication's "Change the World" list.  As our CEO Chip Bergh put it, "This goes way beyond making a profit. We are demonstrating there is an opportunity for companies to redefine their role in society, and that's good for business."
'Always On' with Dockers®
The brand stepped up its 2017 game with new fits, like the Smart 360 Flex Khaki, and a new marketing concept encouraging guys to be 'Always On.' The gist? Don't just dress for the occasion, seize the opportunity in those new Dockers®. From landing that first date to nailing that coveted job interview, Dockers® makes sure you're prepared for the moments that matter most, both big and small.
The brand got creative in their pitch, recruiting Saturday Night Live's Pete Davidson to hit the streets of San Francisco urging guys to try on the new Smart 360 pants. Dockers® also opened two new premium outlet store locations here in the U.S. – in Rosemont, Illinois and in Wrentham, Massachusetts – just another opportunity to highlight the new direction of the brand and its momentum that started in 2017 and will continue into 2018.
What's Old is New Again with Levi's® Authorized Vintage
More than 50,000 pieces of "Made in the USA" jeans and jackets comprise one of our coolest collections of 2017. While our vintage clothes have always been a coveted find, the Levi's® Authorized Vintage line features exceptional, pre-worn denim and Trucker jackets either entirely unaltered or carefully remastered. It's the ultimate in sustainable fashion – and a stylish one to boot.
See what else made our "Best Of" 2017 lists:
Taking A Stand For A Better Future