November 30, 2017
Fifty years ago, the Levi's® brand introduced the 70505, or what we call the Type III Trucker jacket. Worn by every generation of breakthrough creatives since 1967 — from rock stars to artists, rebels, rappers and photographers — it is the most recognizable design of all our denim jackets and one which we have continually evolved throughout the 20th century.
This month, the entrance to the London Levi's® flagship store took on a whole new dimension as it evolved into a temporary denim tattoo parlor. Now through December 18, fans of the Levi's® brand can create their own piece of history by printing limited-edition artwork onto their favorite denim trucker. The bespoke designs were created by five of the most influential tattoo artists from around the UK — and the results are amazing.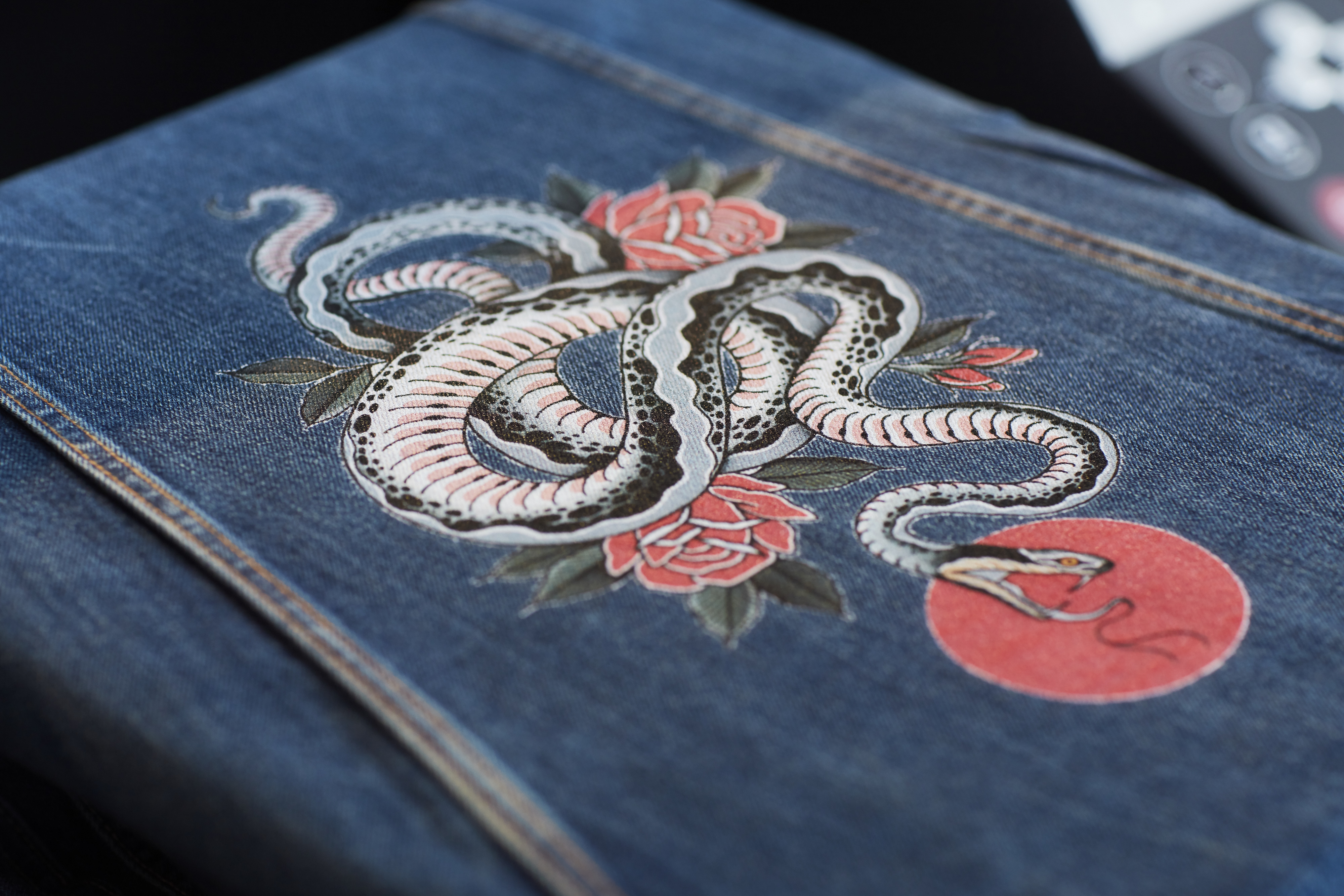 "This has been an incredibly exciting project to bring together," said Richard Hurren, VP Europe North. "This special edition of the Levi's® Print Bar takes the concept to a whole new level as it prints directly onto denim. The service offers our fans the possibility to re-imagine and personalize an iconic piece of clothing that has become the ultimate blank canvas for self-expression."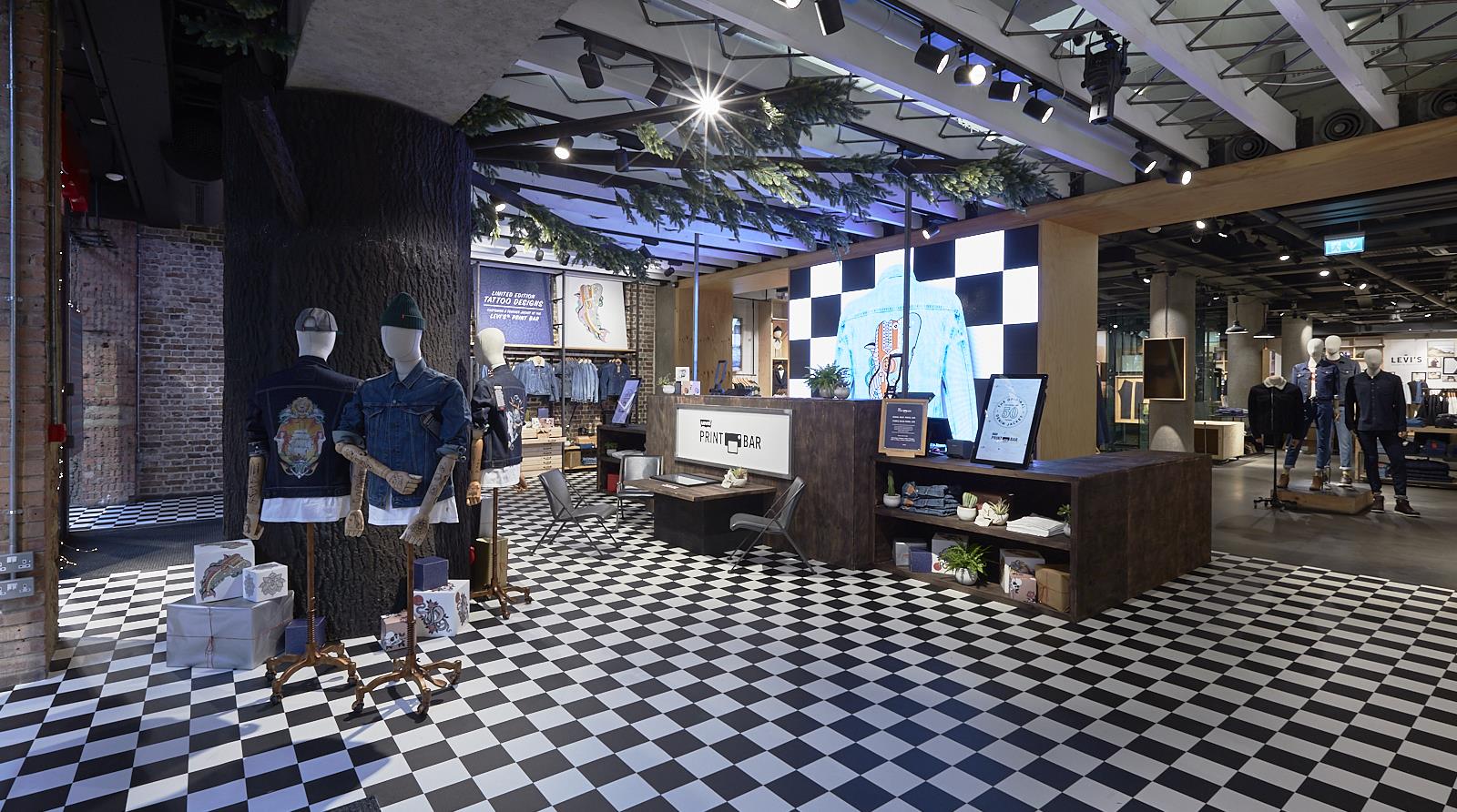 The space mimics the look and feel of a traditional tattoo parlor. The five designs are displayed on specially built mannequins and interactive screens, and store staff are on hand to help shoppers select the right design for them. Once the design has been chosen, next up is an exciting three minutes at the observation counter watching the jacket being custom printed before it's carefully boxed up with a certificate of authenticity.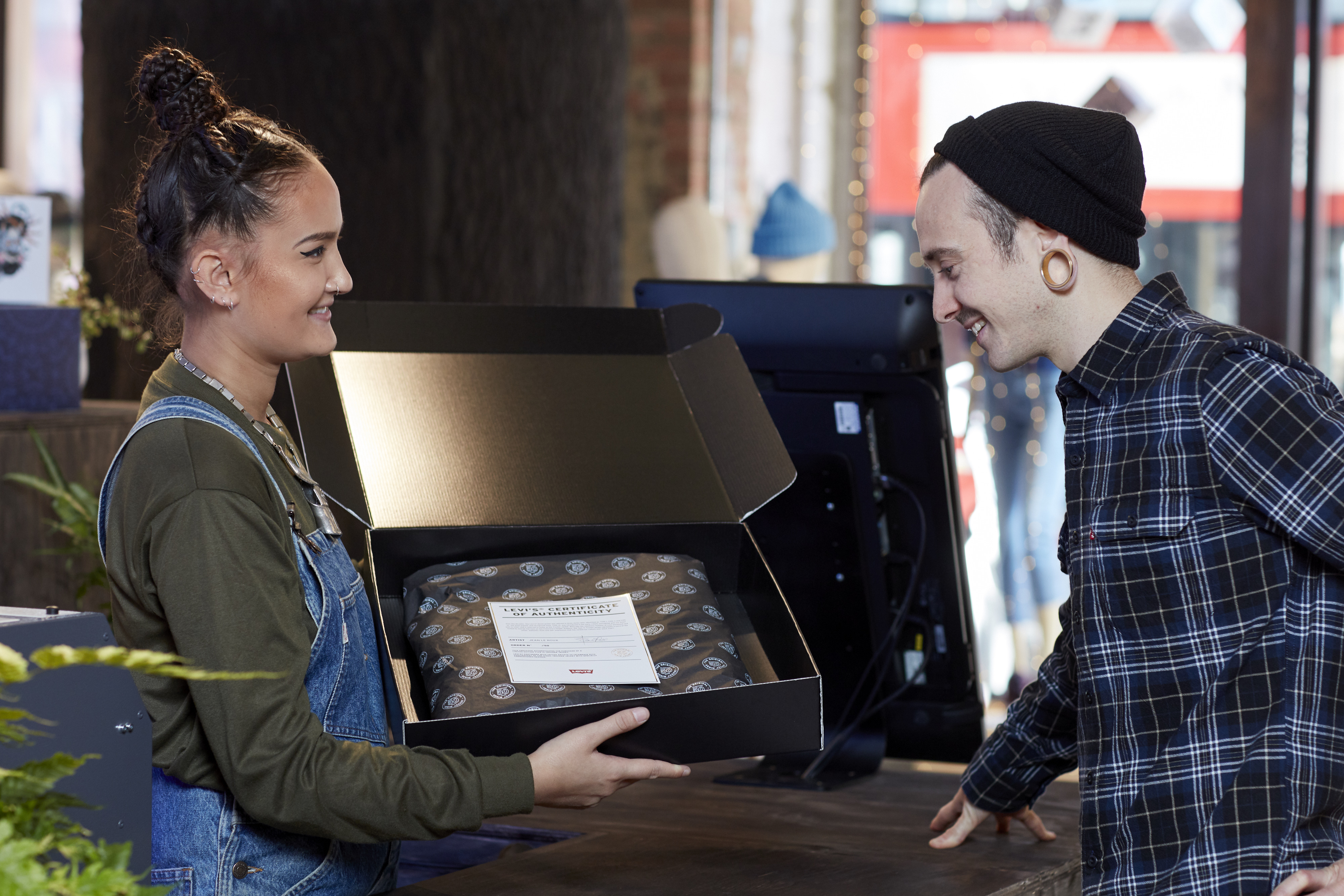 Fifty of each design are available to purchase exclusively in the London store. And for those not living in the capital but keen to get a piece of the action, each artist has created an additional design that has been printed onto ready-made fabric panels. The panels are available at the Carnaby Street, Manchester Arndale, Leeds, Nottingham, Brighton and Bristol Cabot stores, as well as Regent Street.
It's the ultimate — and personal —holiday gift idea. What's not to love?