January 11, 2017
How did you spend your #HolidaysinDENIZEN?
This December, DENIZEN® from Levi's® partnered with 16 fashion and lifestyle tastemakers for the #HolidaysInDENIZEN campaign where they showcased how to wear their favorite holiday looks in DENIZEN® jeans.
Here are a few of our favorite posts:
Trendy Curvy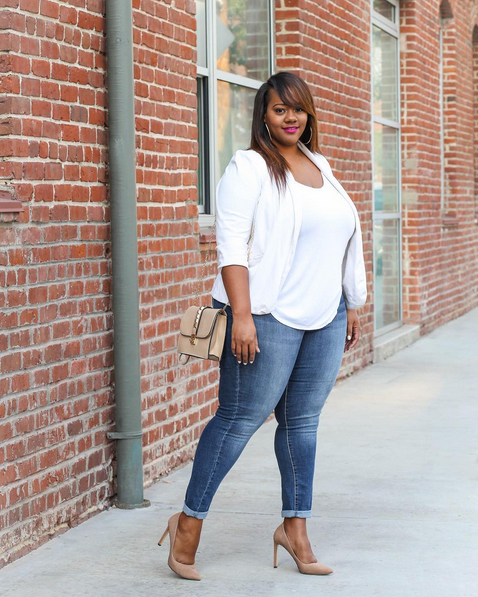 Kristine from Trendy Curvy describes herself as "A curvy girl living in a trendy world," and is proof that style, comfort and fit say it all. "I'm loving these jeans from @denizen that hug my curves, flatter my shape and are super comfortable to wear," she Instagrammed.
Penny Pincher Fashion
Kimberly Smith believes looking fabulous and fashionable can happen without breaking the bank, and we agree! As she declared on Instagram, "Wearing my new favorite jeans that fit like a dream & are priced under $30! When I first tried these on, my husband declared them 'date night jeans.'"
Thrifts and Threads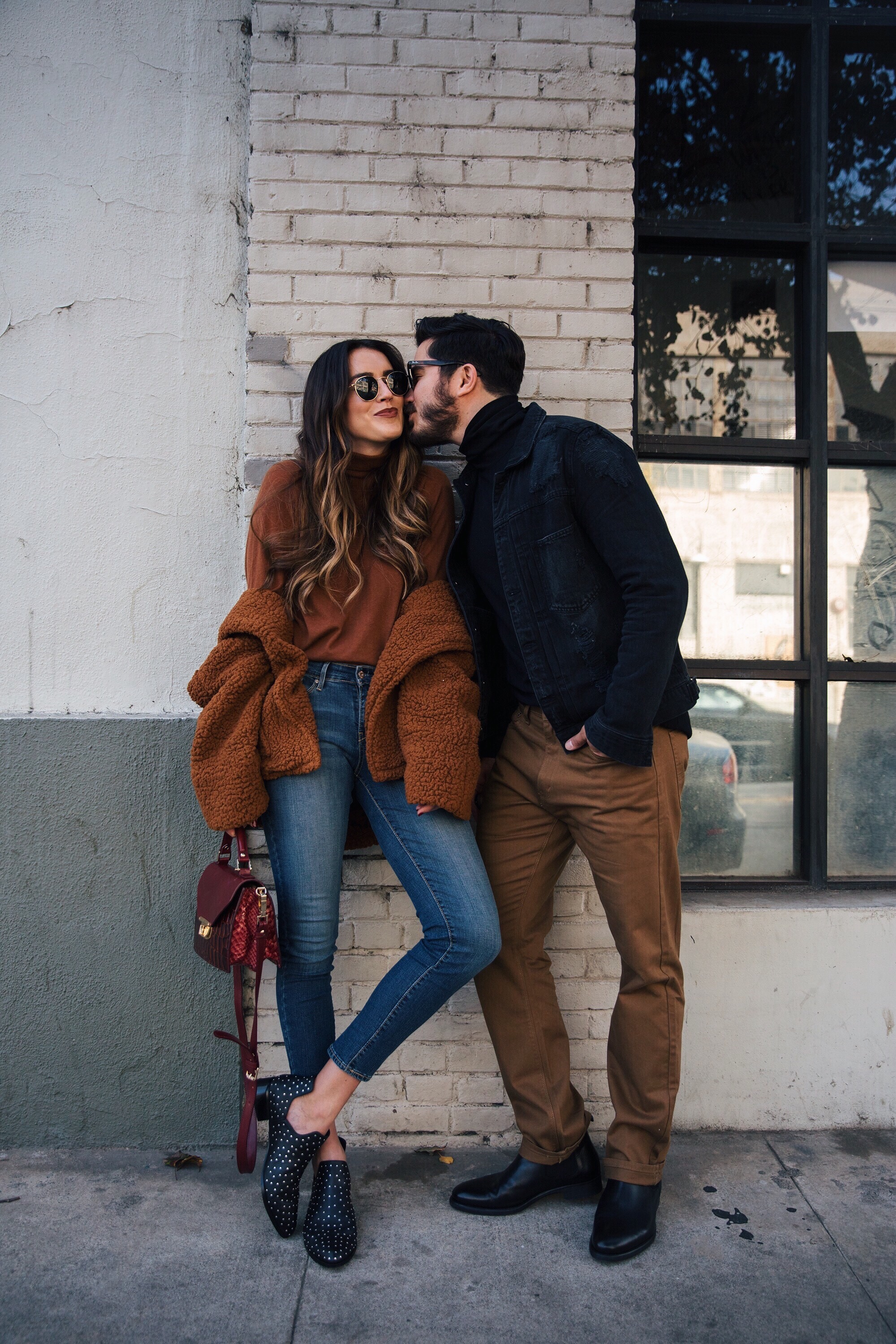 Blogger Brittany Xavier, of Thrifts and Threads, and her husband Anthony readied for the holidays in DENIZEN® fits such as the super flattering Modern Skinny jeans for women and the 232™ Slim Straight Fit Jeans for men. "We love how versatile these styles are – they can easily be dressed up or down for any holiday occasion," she wrote. Get inspired for the cold weather – check out her full post here.
Champagne Lifestyle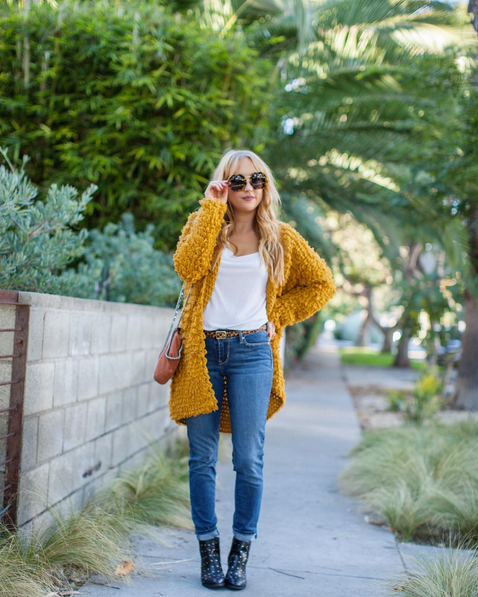 Hannah Hagler of Champagne Lifestyle paired an oversized sweater with DENIZEN® jeans for a comfy holiday-ready look. She shared her look via Instagram: "I love these jeans made from @denizen because they are made of such soft stretch material and are perfect for feeling cozy all day."
Chic Talk
Chic Talk blogger Carolina Hellal talked up what she considers one of most versatile pieces of clothing in her closet. "I'm obsessed with the way they fit, I'm always in the hunt for great denim, and this brand has definitely been added to my lists of favorites," she blogged of her DENIZENs®. Read her full blog post now.
Nany's Clozet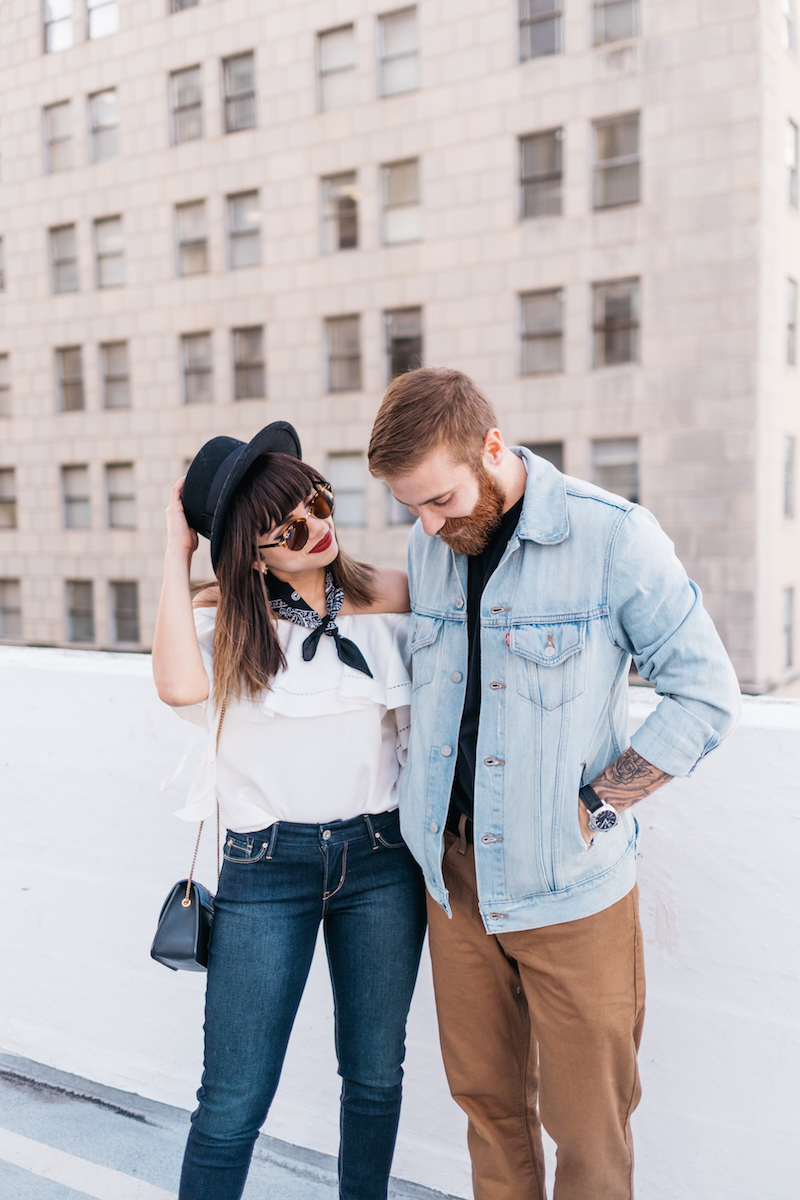 Daniela Ramirez of Nany's Clozet spent her holiday in Miami with her hubs and DENIZEN® fits. "Here I'm wearing the Modern Skinny jeans (I love that they come in short and long sizes too!! I'm petite and proud; but the less I have to go to the tailor, the better)… The best part about these jeans is that they are super soft and stretchy, but they still keep their shape all day no matter how active I am. Gabe is wearing the 232™ Slim Straight Fit jeans in this fun nude color- definitely edgier than the classic washes but still extremely versatile." Check out her full blog post here.
Upbeat Soles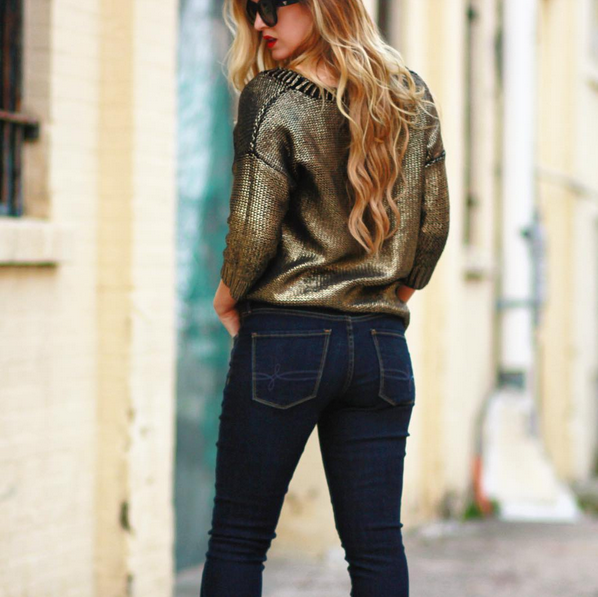 Shannon Jenkins of Upbeat Soles takes us into the New Year, "with a great pair of jeans and a little bit of sparkle."  Inspiration for us all.