October 14, 2016
Turtlenecks and signature Levi's® defined the look of tech icon Steve Jobs.
Like Albert Einstein, Jobs was known for his simplified wardrobe as much as he was for his deceptively simple products. From the Mac computer to Pixar to introducing the world to the iPod, iPhone and iPad, the Apple co-founder's career was unparalleled. His refined sense of design, as exhibited in his sleek products, was as recognizable as his style, which included Levi's® jeans. That's why we're thrilled about our recent acquisition of a pair of Steve's 501®s for the Levi Strauss & Co. Archives.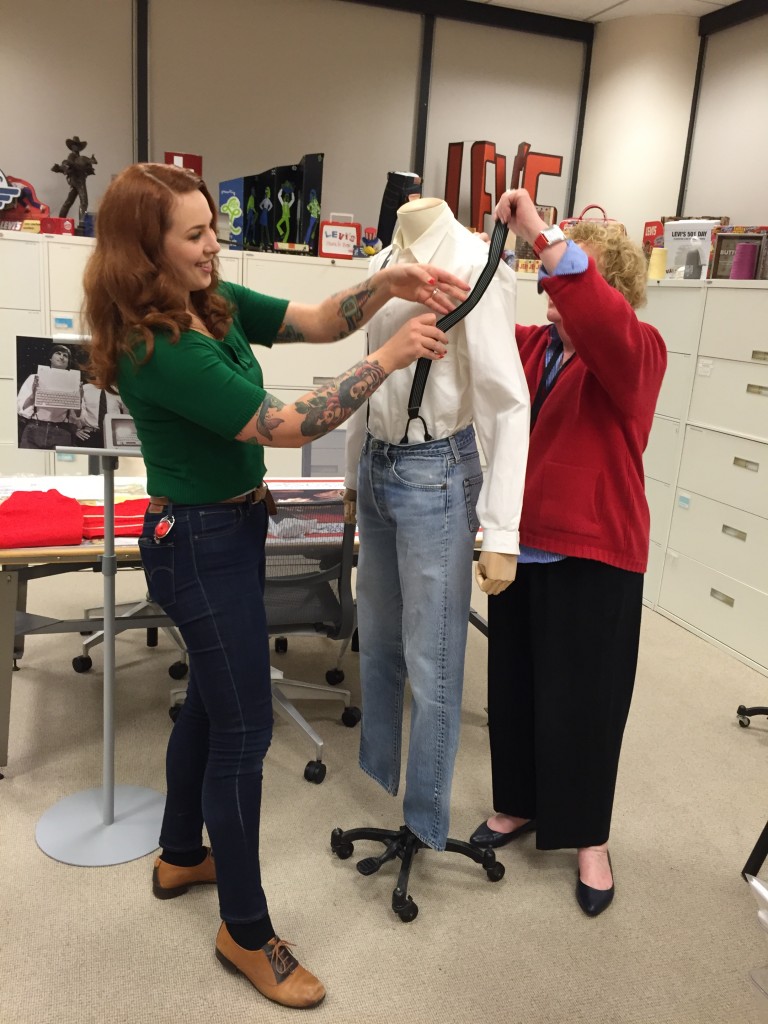 The Jobs jeans were auctioned by Los Angeles-based Julien's, at an event entitled Icons & Idols, Hollywood. They were auctioned along with a white Versace brand button-up shirt and a Neiman Marcus brand silk bow tie. Other lots sold during the auction included Jobs' Wilkes Bashford leather jacket, famously worn by Steve when he flipped off IBM, and celebrity items like a lock of Marilyn Monroe's hair and Keanu Reeves' annotated script from The Matrix Reloaded.
Unlike the Einstein auction, I bid on the Jobs' jeans by phone. I listened to the auctioneer in the background calling out items and tapping his gavel until Lot 781—the Jobs' jeans—were called. After a few rounds of bidding, I made the successful winning bid in less than five minutes.
The Jobs jeans LS&Co. acquired were worn by Steve during the mid- to late-1980s and come from his Woodside, CA mansion, the Jackling House, where he lived during most of his 30s. The 12-bedroom, 17,000-square-foot home was built for copper magnate Daniel C. Jackling in 1926. Copper is the metal used for rivets in our 501®s, a coincidence that struck me as I reviewed Norman Seef's famous portraits of Steve taken at the Woodside home.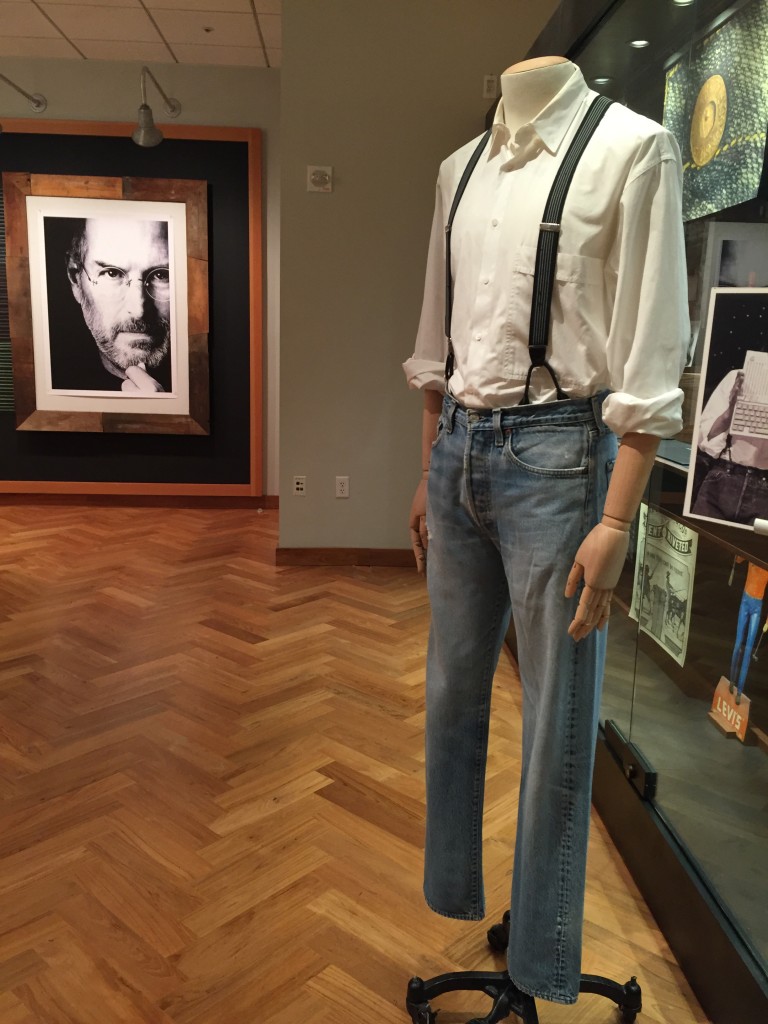 A fan of the 501®, Jobs was photographed in the jeans repeatedly over the course of his career. Seef's 1984 portrait of Steve sitting on a wooden floor cradling a Mac —in Levi's®–was shot at the Jackling House. Photos by others show Jobs after his resignation from Apple seated on a couch at the same Woodside home—again, in Levi's®. Another photo from 1998 at Macworld shows Steve leaning against an Apple monitor dressed in the outfit that would become his signature style for the rest of his career—a black turtleneck and what else, Levi's® 501®s. The 501® even plays a role in one of Steve's most iconic moments, when he pulls perhaps his greatest technological creation out of his right front pocket to demo the revolutionary new IPhone.
It is well-documented moments like these that help link the Jobs' 501® acquisition to a particular era. In this pair's case, that's likely the release of the Apple IIc. Jobs was photographed in 501®s and suspenders holding the Apple keyboard standing next to John Sculley and Steve Wozniak in 1984. The clue to the puzzle? Suspenders. Buttons specially attached to the inside waistband of the Jobs jeans were added to accommodate suspenders.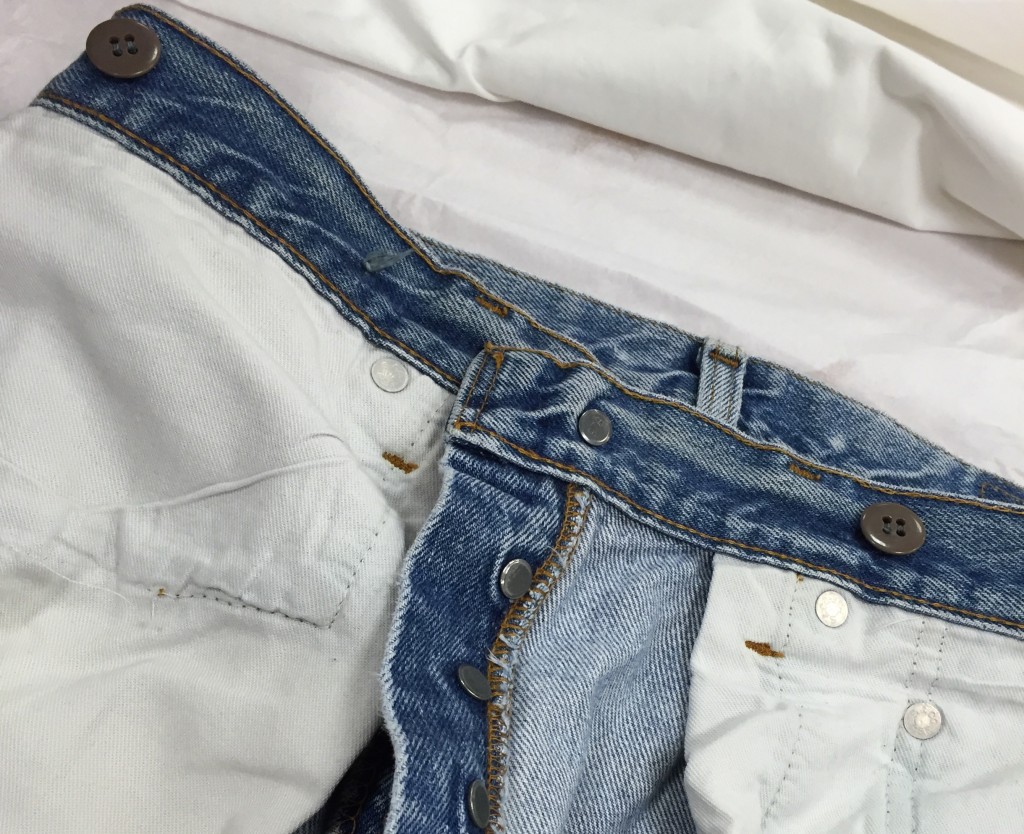 Jobs' Levi's® also include several other unique identifiers that help place them in the mid-1980s—the unusual wash first used during the period; a button-back indicating that the jeans were made in El Paso, Texas; a specific tag with laundering directions and size (waist 33/length 36) and leg seaming also typical of the era.
Like Einstein, Jobs was also known for his simplified wardrobe as much as he was for his deceptively simple products. He had a supply of 501®s and, thanks to Issey Miyake, black turtlenecks. Just as Miyake provided Jobs with a lifetime supply of those turtlenecks, LS&Co. was happy to supply free jeans to Jobs near the end of his life. "Every year he would contact us for a supply of 501® jeans which we supplied," recalled former LS&Co. CEO John Anderson.
An important addition to the Archives, the Jobs' jeans symbolize LS&Co.'s link to technology and the Silicon Valley movers, shakers and icons who have shaped our modern life. With current initiatives like our work with Google on Project Jacquard, the link to technology continues to place LS&Co. and our brands at the center of culture.
ABOUT THE AUTHOR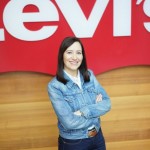 Tracey Panek is the Historian for Levi Strauss & Co. where she manages the day-to-day workings of the Levi Strauss & Co. Archives as a key corporate asset, answering historical questions, assisting designers, brand managers, executives and other employees whose work requires historical materials in the Archives.
Prior to joining LS&Co., Tracey spent 14 years as Historian and Archivist at AAA Northern California, Nevada & Utah where she managed a corporate history program for the 100+ year old company. She began her corporate history career at AirTouch Communications—today Verizon and Vodafone—a San Francisco based company that launched cellular service at the Los Angeles Olympics in 1984.
Like this story?
Sign up for the Unzipped newsletter to get the best of the Unzipped blog — company news and views, employee profiles, innovation and sustainability stories, behind-the-scenes and Archives highlights — sent straight to your inbox weekly. Also, be sure to follow @TraceyPanek on Twitter for exclusive vintage photos, historical tidbits and more!