March 29, 2016
At Levi Strauss & Co., our goal is to consistently reach fans where they meet their passions. That's why we're stepping up to bat with a new baseball-themed collection in time for the upcoming season.
With Opening Day just a week away, Levi's® is expanding on the success of its NFL collection with a new lineup of MLB gear. First on deck – the "coastal rivalries collection," featuring the San Francisco Giants, L.A. Dodgers, New York Yankees and Boston Red Sox — some of the most iconic names in the game and the greater sports world.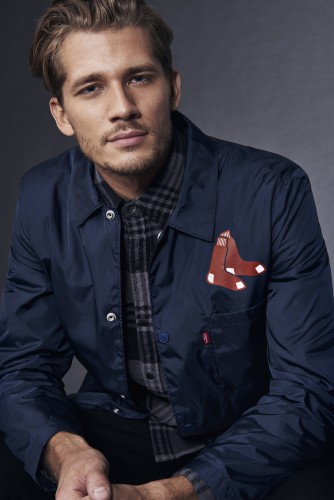 The collection also ties nicely into our heritage. Levi's® has been associated with the game of baseball for a long time — starting with our employee baseball team, Elesco, in the early 1900s and our Home Run line of youth wear in the 1920s — making it a natural next step for our expanding sportswear collections.
"From crafting uniforms to dressing fans for game day, Levi's has been involved in the game of baseball for more than 100 years," Levi's® Brand President James Curleigh said. "We're excited to continue that tradition with the Levi's® MLB Collection. There's been a resurgence of baseball-influenced clothing in the past few years, and Levi's® is in a unique position to create gear that can be worn to a game, but is stylish enough to wear in your everyday life."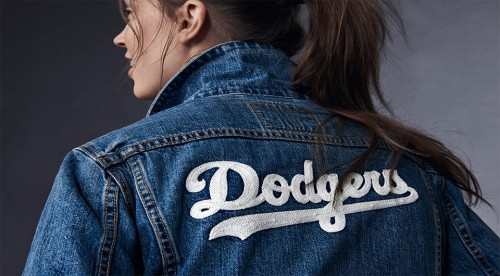 To create the collection, our designers visited the Major League Baseball Hall of Fame and Museum in Cooperstown, NY, and spent an entire weekend in their vault sifting through baseball history. The opportunity to combine vintage details from these famous teams with classic Levi's® silhouettes was a fan apparel homerun.
The collection will offer updated versions of classic sportswear apparel for men and women, anchored by a Trucker jacket with a baseball-inspired leather patch, and the team embroidery done in a vintage chain stitch technique. It also includes a classic crewneck with team applique and our Club Coat,which is based on our heritage workwear but updated in nylon with team print.
The new offerings will be available on Levi.com on March 30 and in select stores starting March 31.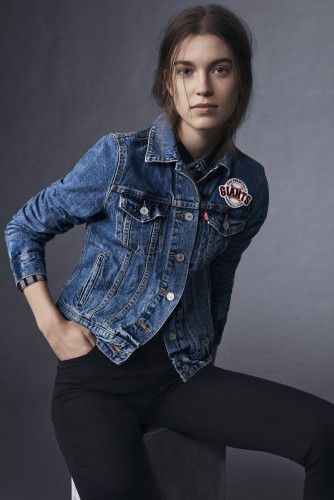 Fans have the opportunity to sign up for exclusive, early access to shop the collection one day prior by visiting Levi.com now. Beginning in April, the collection will also be available at select team stores and premium shops, Concepts and Undefeated.