February 29, 2016
If you're like most of us, you're starting to get that itch for Spring Cleaning. Your once pristine stack of jeans and sweaters is toppling over and now that the sun is peeking out, it's time to make some changes. We have the perfect solution.
In January 2014, Levi Strauss & Co. launched a clothing recycling initiative with I:CO in the US that allowed consumers to recycle clothing and shoes in stores to reduce the volume of waste being sent to landfills every year. The program expanded to all U.S. stores in July 2015.
Starting in the UK, the Levi's® brand will roll out the same initiative across Europe with I:CO as our partner. Consumers in the UK can drop off any brand of clean, dry clothing or shoes in a specially installed collection box at their local Levi's® store and will receive a voucher for 10 percent off a single, regular-priced Levi's® item in-store. Our goal is to roll out the project across the rest of Europe by the end of 2017.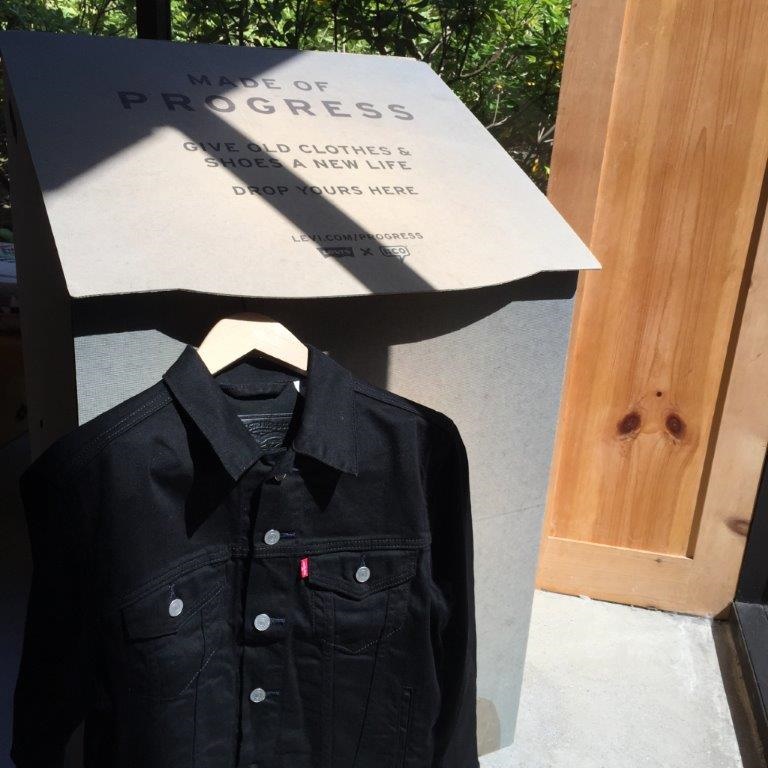 While many consumers are familiar with recycling bottles, cans and paper, many still throw away unwanted clothing. Every year, the UK discards roughly 350,000 tons of unwanted clothing into unsustainable landfills and a recent survey from Barnardo's showed that the majority of women only wear garments an average of seven times before pushing them to the back of the closet or tossing them in the garbage.
"We're thinking about sustainability across all facets of our business and how to shift consumer behavior to make recycling clothing the norm," said Michael Kobori, vice president of sustainability at Levi Strauss & Co. "As an industry leader, we consider all phases of our product lifecycle, including those beyond our direct control such as the product's end point. Collecting used clothing at our stores makes it simple and easy for consumers to do their part and builds upon our commitment to do the right thing for the environment."
Expanding clothing and shoe recycling is the latest effort in our goal to create an infrastructure that supports a circular economy for all our products. In the apparel industry, this means designing a product with recycling in mind, so that a garment can extend its life through durability and repair, be downcycled into products like insulation, or upcycled into new garments. As a company, we've worked to lessen the environmental impact of our products. Diverting old garments from landfills will make it easier for consumers to do their part and is our next step to realizing a more sustainable future for apparel.
"We admire Levi Strauss & Co.'s vision and impressive sustainability efforts. We are proud to be expanding our partnership to increase consumer access to clothing and shoe recycling opportunities," said Jennifer Gilbert, I:CO USA's Chief Marketing Officer. "This in-store take back program not only makes it easy for consumers to recycle their unwanted items, but also helps create much-needed awareness about the challenge of textile waste and the aim to keep these items in an everlasting cycle."
Need tips to de-clutter your closet to help you get started? Check out these tips. Continue to follow our sustainability efforts here on Unzipped or on Twitter @LeviStraussCo.