November 16, 2015
Last year the planet reached a memorable milestone: for the first time ever, the number of mobile phones on earth surpassed the number of humans. Today there are more than 7.2 billion smartphone subscriptions globally, and around 45 percent are associated with smartphones.
As a result of all this mobile computing power at our fingertips, it's easier than ever to track behaviors with an eye toward becoming more mindful and living healthier. Using smartphones to monitor steps and sleep is commonplace, but there are lots of other opportunities to use technology to change behavior.
As a company committed to reducing the water impact of our products, we're always on the lookout for new ways to help our fans use less water. Download the water-saving apps below to identify how much water you use, pinpoint sources of water waste, and even give props to the fellow water stewards in your community.
H2O Tracker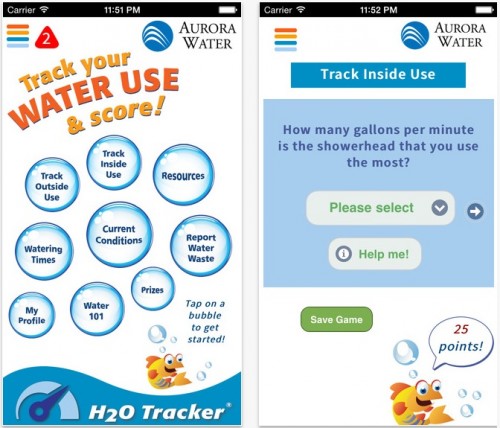 H2O Tracker makes conserving water easy! All you have to do is answer some simple questions on their quizzes and this app allows you to understand the total amount of water you use everyday, all while comparing the water usage of people who live close to you. Based on your answers, the app will give you tips on how you, personally, can conserve water.
Water Timer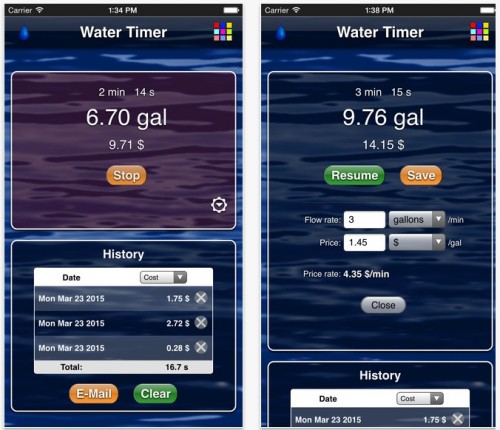 Water Timer lets you measure the duration of your shower while calculating the amount of water you used and the amount of money you spent to take it. See how much water you can save by shortening your shower. Challenge yourself or turn it into a fun competition with your family and friends!
Worried about how much water is being wasted with a leaky faucet? Drip Detective is an interactive app that calculates how much water and money you lose from a leak. All you have to do is tap the screen in sync with the dripping water.
This app allows you to get real insights into the amount of water you use everyday. Dropcountr connects directly into your water utility and provides updates to let you see where and when you are using the most water. They also give you statistics comparing your water consumption with the consumption of houses like your own. The app even provides alerts to let you know of any leaks that could lead to damage.
Do your part to save water and have some fun while doing it! Test your knowledge about water conservation, water usage, the water cycle, pollution prevention and conservation with this free app. You'll learn tons of interesting facts through games such as word scramble, multiple choice and true or false questions. Great for kids and teens in school!
Rain Harvest helps you figure out how much water is falling on your roof during a normal rainstorm, and instead of letting it all fall off your roof, the app encourages you to collect and store water and use it at a later time!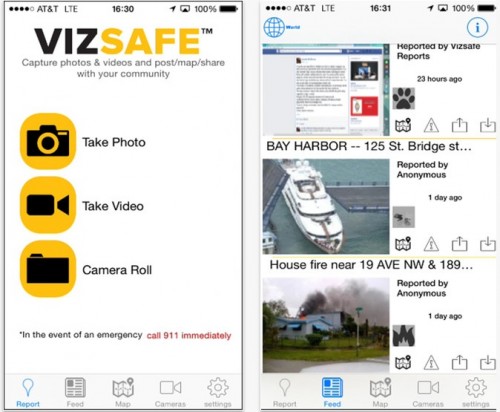 Become a more productive citizen and neighbor in your community! Vizsafe is a crowd-sourced tool that allows you to take geolocated pictures or videos and post them anonymously for other people in your community to see. Whether if it's to show instances of proper water conservation, or report cases of the opposite (including leaks or burst pipes, etc.), this app prioritizes community safety and support, and makes communities more environmentally conscious and aware.
Like this story?
Sign up for the Unzipped newsletter to get the best of the Unzipped blog — company news and views, employee profiles, innovation and sustainability stories, behind-the-scenes and Archives highlights — sent straight to your inbox weekly.